When you shop through retailer links on our site, we may earn affiliate commissions. 100% of the fees we collect are used to support our nonprofit mission.
Learn more.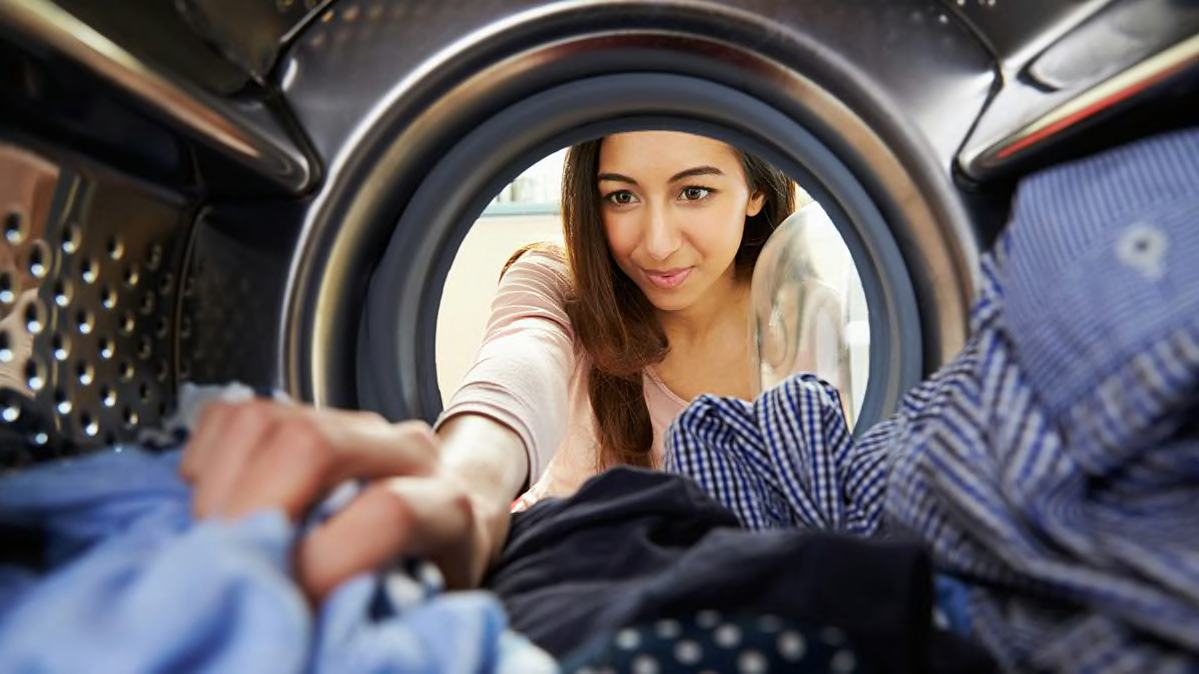 Dryers haven't changed as significantly as washers in the past decade; they're more basic machines by comparison.
Yet you'll see plenty of dryers selling for $1,000 or more. That's because manufacturers often design them to pair with their matching washers and charge the same price for each laundry machine in a set.
"Eighty-seven percent of all dryers sold last year were $800 or less," says Eric Voyer, vice president of TraQline, a company that tracks trends, market share, and consumer behavior for the retail industry.
And while you can still get a good dryer for less than $500, brand reliability isn't top-notch, and most dryers in this price range won't have a moisture sensor.
"Moisture sensors are the most important dryer feature," says Richard Handel, the engineer who oversees our laundry appliance tests. "Compared to thermostats, they more accurately determine how dry your clothes are, then shut the machine off or move into a cool-down mode."
This prevents overdrying, which is tough on fabrics and wastes energy.
How We Test Dryers
To find out how well each dryer does its job, CR's testers do loads of laundry of varying weights and fabrics. We time how long it takes to dry each load using the most appropriate setting.
MORE ON LAUNDRY APPLIANCES
Then we set the dryer to its minimum dryness level to find out whether clothes come out damp. Why? Some folks like to iron cottons when they're slightly damp or allow them to air-dry to prevent wrinkles and avoid ironing. We also set the machine to its maximum dryness level to find out whether it can dry laundry in the shortest possible time without exposing it to high temperatures.
We buy and test electric dryers, then use the results to create the ratings for their gas versions, because both types perform similarly. You can find close to 200 models in our dryer ratings.
CR members with digital access can read on for ratings and reviews of the best electric dryers for $800 or less. They all earn a Good, Very Good, or Excellent rating in brand reliability. Samsung dryers aren't on this list, however. Despite their impressive performance, Samsung electric dryers earn only a Fair rating for predicted reliability, so CR can't recommend them at this time.
More Dryer Choices
Our dryer ratings include dozens of electric and gas dryers, including models that cost $800 or less. (Prices fluctuate, and gas models typically cost about $100 more than electric versions.) With so many models to choose from, use the dryer ratings filter to narrow your choices by brand, price, and more.