When you shop through retailer links on our site, we may earn affiliate commissions. 100% of the fees we collect are used to support our nonprofit mission.
Learn more.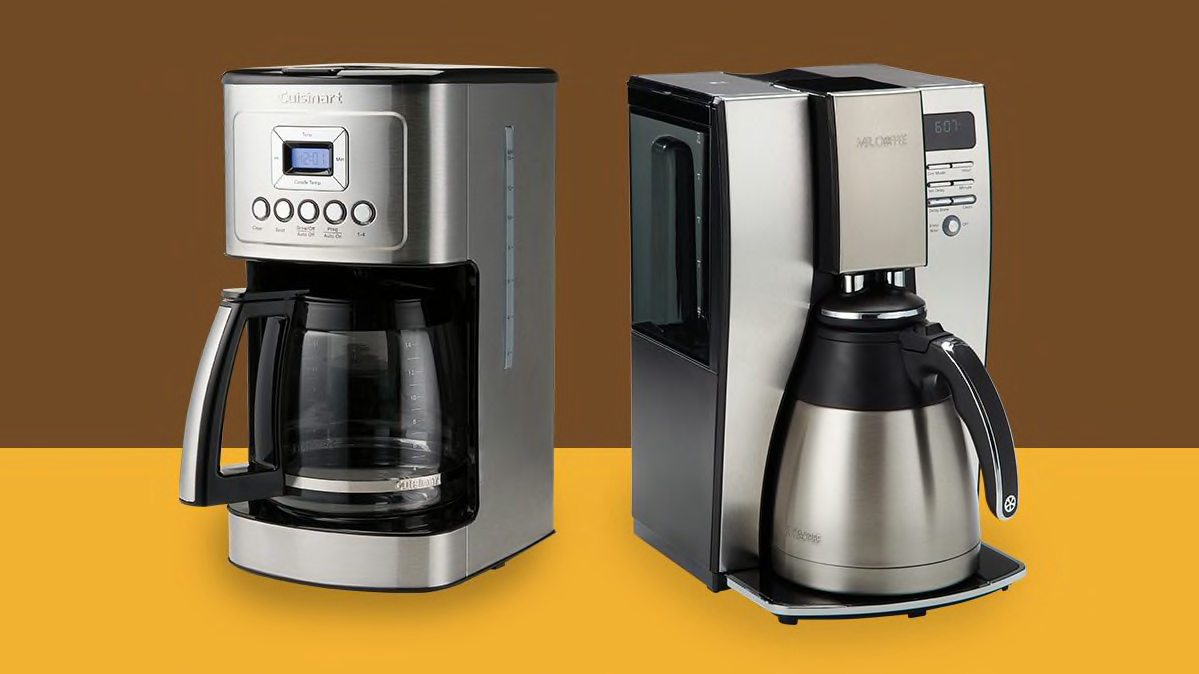 Traditional drip coffee makers keep coffee hot one of two ways: with a hotplate under a glass carafe or in an insulated thermal carafe, which is often more expensive.
"We find that there isn't a significant difference in temperature loss between the two types," says Ginny Lui, a test engineer at Consumer Reports. For both types, we measure the temperature of the coffee after 30 minutes and 1 hour.
On average, carafes on hotplates can decrease—or increase—the temperature of coffee by about 2.5° F after 1 hour. Thermal carafes lose about 4° F after an hour.
We see more of a contrast in our carafe-handling tests, which Lui's team conducts on both types. Generally, we've seen that thermal carafes are heavier than glass, making them more difficult to pour, and some of them dribble coffee. Thermal carafes can also be more difficult to clean.
Hotplates create a potential burn risk, so a thermal carafe might be best if you have children at home.
Best Coffee Makers With Hotplates
If you prefer the ease of handling a glass carafe and the continued heating provided by a hotplate, these are three of the best drip machines with hotplates that you should consider. For more options, check out our complete coffee maker ratings.
Best Coffee Makers With Thermal Carafes
If you prefer to keep your coffee warm for long periods of time and avoid the potential for that burnt coffee taste, these are three of the best drip machines with thermal carafes that you should consider. For more options, see our drip coffee maker ratings and sort by thermal carafe under Features & Specs.
Editor's Note: A version of this article also appeared in the November 2019 issue of Consumer Reports magazine.