When you shop through retailer links on our site, we may earn affiliate commissions. 100% of the fees we collect are used to support our nonprofit mission.
Learn more.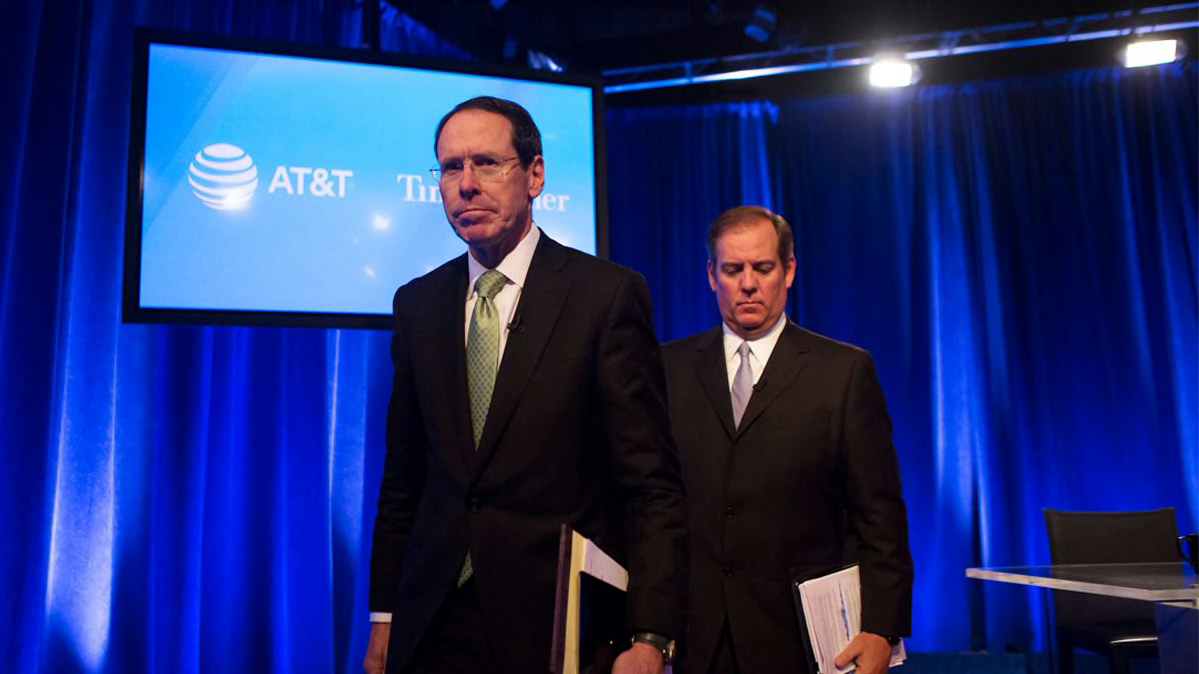 On Tuesday, a federal judge ruled that AT&T could go forward with its proposed acquisition of Time Warner, rejecting opposition to the move by the Department of Justice, which argued that the $85.4 billion deal could reduce competition.
Consumer advocates and analysts say that as a result of the deal, consumers ultimately could face higher prices for cable TV and streaming services, miss out on innovation by new companies, and have fewer choices when it comes to watching favorite television series and movies. If the deal encourages other large mergers, they say, those trends could accelerate.

Time Warner owns a vast array of media brands, including CNN, Turner, HBO, the Cartoon Network, Warner Bros., and many individual shows—everything from "Game of Thrones" to "The Big Bang Theory." All these properties will now be united with AT&T, one of the country's biggest internet and cellular providers as well as the owner of DirecTV, a satellite TV company.
"Allowing these two giants to merge hands AT&T control of not only the largest distribution platform, but some of the most valuable content on television today," says Jonathan Schwantes, senior policy counsel for Consumers Union, the advocacy division of Consumer Reports.
The judge who issued Tuesday's ruling, U.S. District Judge Richard Leon, also approved a 2011 merger between Comcast and NBC Universal. That deal came with conditions worked out with the DOJ that were meant to preserve competition. No similar conditions were set this time around, and Judge Leon said he would deny any government request to put the deal on ice pending an appeal.
More on TV and Cable Providers
In addition to DirecTV, AT&T owns DirecTV Now, a cable replacement streaming service with just a handful of competitors in an emerging business. In theory, AT&T could refuse to enter content deals with DirecTV's competitors or jack up prices to the point where smaller services would be shut out of the market.
While consumers may not see a big shift right away, says Craig Moffett, a senior research analyst and founding partner of the research firm Moffett­Nathanson, the deal is a sign of a brewing sea change. "Longer term, the writing is on the wall for a very different media ecosystem, one where content exclusivity is the rule rather than the exception," he adds.
As an example, Moffett cites Netflix, which produces its own shows for its subscribers. "There are signs everywhere that the big media and telecom companies are going to try to follow the same template," he says.

Schwantes says more media mega-deals could be coming soon. Comcast announced in May that it was preparing an offer to buy 21st Century Fox after an earlier bid was rejected, and news reports suggest that an offer could come as soon as Wednesday. Disney has made its own $52.4 billion bid for the bulk of the company.
"There is significant opportunity for AT&T to exploit the value of Time Warner's content in ways that could hurt both consumers and competition alike," he says. "This merger, combined with the repeal of net neutrality protections earlier this week, is a big loss for consumers."
Under the terms of the merger agreement, the deal needs to close by June 21. If it doesn't, either company can walk away, but AT&T would have to pay a $500 million breakup fee.
Deal to Close in June
The ruling, issued late Tuesday, follows six weeks of court proceedings spurred by a Department of Justice suit filed in November, more than a year after the two companies announced their plans to merge.
Judge Leon rejected Trump administration arguments that the proposed marriage of the two companies would hurt AT&T's television rivals by allowing the company to charge much higher fees for Time Warner's programming.
The DOJ also claimed that the merger would give AT&T enough control over the market to slow innovations in video distribution created by upstart streaming services.
Makan Delrahim, chief of the Justice Department's antitrust division, expressed disappointment with the court's decision in a statement issued shortly after the ruling.
"We continue to believe that the pay-TV market will be less competitive and less innovative as a result of the proposed merger between AT&T and Time Warner," he said.
David McAtee, general counsel for AT&T, released a statement after the ruling saying that the company was pleased that the judge had "categorically rejected" the lawsuit and that it looked forward to closing the deal on or before June 20.
AT&T had argued that it needs to buy Time Warner to better compete with the likes of Netflix and Amazon as a growing number of consumers opt to drop cable in favor of cheaper streaming services. The company claims the merger will push technology forward and give consumers more choices.