When you shop through retailer links on our site, we may earn affiliate commissions. 100% of the fees we collect are used to support our nonprofit mission.
Learn more.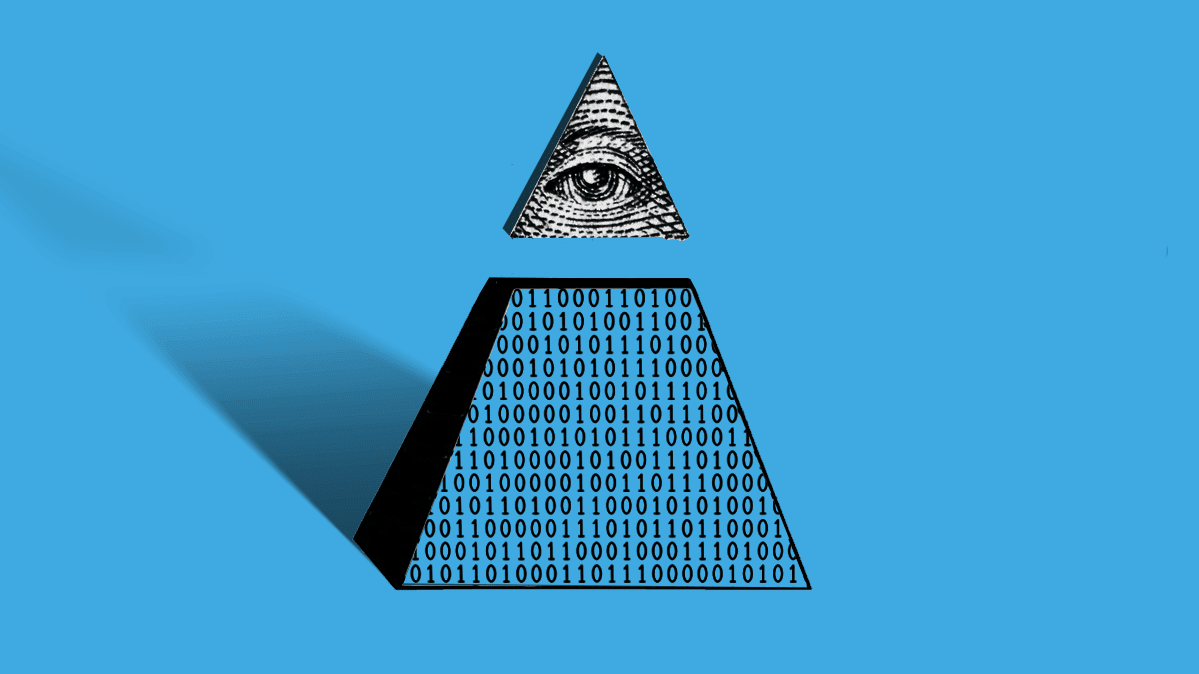 Illustration: Lacey Browne/Consumer Reports
For many of us, it's hard to imagine going through a single day without a Google search, Facebook's News Feed, or a package delivery from Amazon. And where would we be without an Android or Apple smartphone?
But a large number of the people who rely on those products and services have concerns about the profound influence of the big tech companies behind them.
And many U.S. residents believe that something must be done to rein them in.
"George Orwell had no idea that we would give up our freedom so easily," wrote one participant in an online forum tied to the survey.* "We've asked 'Big Brother' for suggestions on what to buy!"
Over the past 15 months, members of the House Judiciary Committee have been investigating the business practices of the tech industry, carefully examining how decisions made by Amazon's Jeff Bezos, Apple's Tim Cook, Facebook's Mark Zuckerberg, and Google's Sundar Pichai have affected consumer choice.
Later this month, they plan to release a report detailing their findings. In addition, both the Department of Justice and state attorneys general have reportedly been investigating anti-competitive practices by Google.

Here's a closer look at the issues raised by our survey respondents.
Too Big, Too Powerful
Over the years, Amazon, Facebook, and Google have mushroomed in size, using mergers and acquisitions to broadly expand their reach. Facebook famously snapped up rival platforms Instagram and WhatsApp. Google has bought YouTube, Nest Labs, Fitbit, and some 230 other properties.
Eight in 10 Americans now say those mergers and acquisitions unfairly undermine competition and consumer choice. Three in 10 favor breaking such platforms up into smaller platforms to remedy the situation.
Untrustworthy Search
Most Americans are aware that platforms such as Amazon and Google earn money by giving certain products and services more prominent placement on their web pages. But 46 percent say it is difficult to determine whether shopping and search results are delivered in an unbiased way, even if companies are paying to appear higher.

Self-Promotion
Twenty-three percent of Americans say it's not right for companies such as Amazon and Google to give their own products—the Kindle e-book reader or the Nest thermostat—more favorable treatment than rival products in search results. And 52 percent say it's fair only if that preferred placement is disclosed openly.

Unfair Pricing
Because major online companies such as Amazon and Google have access to vast stores of data on the consumers who use their platforms, they have unique insight into how much individuals in different ZIP codes and income brackets are willing to pay for certain products. If you're troubled by that, you're not alone. Three out of 4 Americans view "dynamic pricing" based on such information as a problem.
Misinformation
Most Americans are wary of the control the nation's tech giants have over the information you see when you go to their platforms.
Seventy-four percent believe companies should be required to take more responsibility for evaluating that info before it's shared. Seventy-four percent also say those companies should be compelled not only to use impartial evaluations to produce search results but also to be up front about how those evaluations are conducted.
Keeping Big Tech in Check
Six in 10 Americans favor stronger government action—including new laws, regulations, and enforcement actions—to discipline platforms and reduce harmful conduct.
Consumer Reports' Digital Lab has released a report on the findings (PDF), with additional information.
The online survey was fielded by NORC at the University of Chicago using a nationally representative sample of 3,219 adult U.S. residents. The survey was conducted July 7 to 22, 2020.
*The qualitative online discussion was delivered using a quota sample July 15, 2020, using Qualboard, an online platform offered by 2020 Research.
The survey and online discussion board were directed by Karen Jaffe, Consumer Reports' associate director of survey research, and Debra Kalensky, senior research associate at CR.