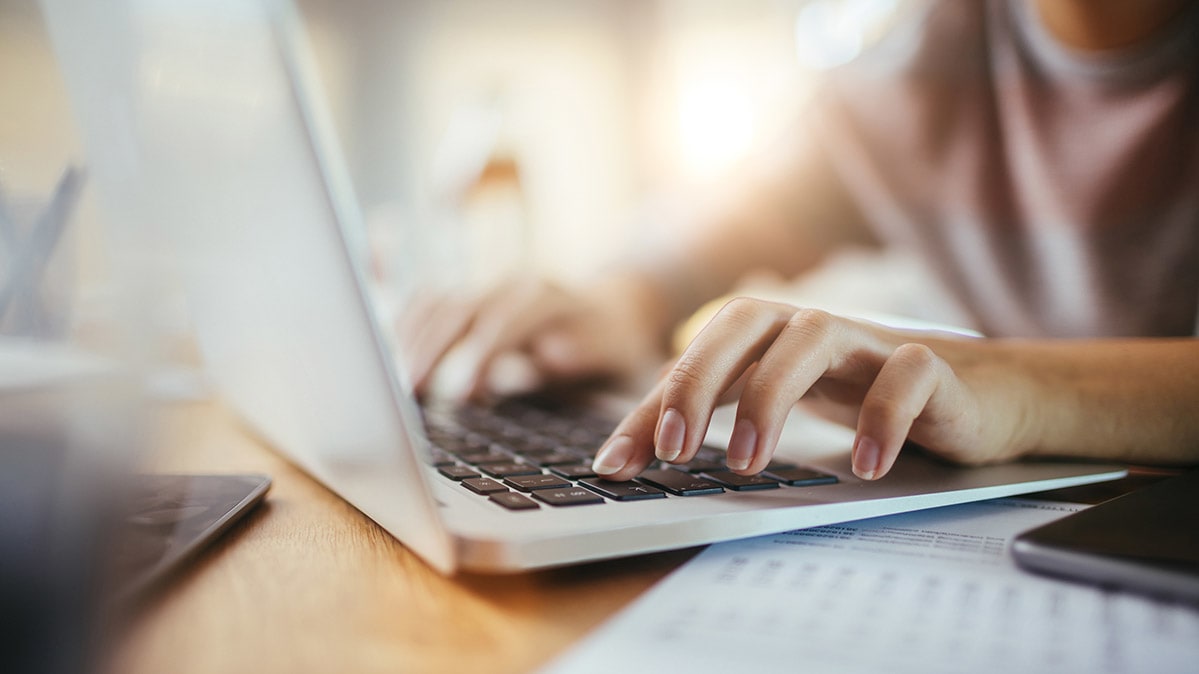 Update: On May 1, Google announced new settings that will allow users to control how long the company keeps data tied to their location history and web & app activity. We'll provide instructions for those tools when Google makes them available. This story was originally updated on January 22.
Google has joined other technology companies on the privacy hot seat over the past year, with sometimes-troubling revelations about how the company handles user data and also criticism of how clearly it communicates with consumers.
In January, French regulators announced they were fining Google close to $57 million for privacy violations under Europe's recently enacted General Data Protection Regulation, or GDPR.
In a statement, France's privacy watchdog, the National Data Protection Commission (known as the CNIL), says the information Google provides about its data practices is unclear, incomplete, and hard to find.
"People expect high standards of transparency and control from us," a Google spokesperson told CR. "We're deeply committed to meeting those expectations and the consent requirements of the GDPR. We're studying the decision to determine our next steps."
The fine is only the latest in a series of privacy dustups the company has faced in recent months. Last fall, Google sparked criticism after a change to the settings in its Chrome browser. Shortly afterward, the company introduced a redesign to the Search home page that makes some settings easier to find. The company also announced that it was shutting the consumer version of its Google+ social network after it discovered a security bug.
There are a number of simple steps you can take to protect your privacy and security on Google's products and services. Note that the layout and description Google uses for some of the settings below has changed slightly in recent months.
Give Chrome a Privacy Tuneup
When you log in to Chrome and sync with your Google Account, your browsing data are stored on Google's servers and linked with your account. That includes the websites you go to, your bookmarks, and your saved passwords.
You can be logged into Chrome without syncing your data across devices. But starting with a controversial update to the desktop version of Chrome, Google logs you into the browser by default when you sign in to Gmail or another Google service on a computer.
In newer versions of Chome (starting with version 70, released in October 2018), you can opt out of automatic sign-ins.
However, says Robert Richter, program manager for privacy and security testing at Consumer Reports, "If you worry about your privacy, you may also want to consider a different browser." (Firefox, Brave, and Opera are all marketed as privacy-enhancing options.)
How to turn off Chrome's automatic sign-in: On a computer, click the icon with three dots in the top-right corner > Settings > Advanced > Switch off the "Allow Chrome sign-in" toggle. (This will let you sign into an app such as Gmail without signing into the browser.)
If you've already logged in to Chrome, logging out is simple.
How to sign out of Chrome: In Chrome, click the icon with your profile picture or first letter of your user name in the top-right corner > Sign out. (The instructions are slightly different if you've already turned on Chrome's data syncing. In the same menu, click "Syncing to" and then hit "Turn off" on the next page to be signed out automatically.)
Or you can stay logged in while disabling some or all of Chrome's data syncing functions.
How to turn off Chrome's sync settings: After signing in to Chrome, click the icon with three dots in the top-right corner > Settings > Sync > Switch off the "Sync everything" toggle > Switch off the toggles for some or all of the categories.
Stop Google From Using Credit Card Data
Google has been trying to find ways to tell advertisers how well their online ads translate into real-world consumer purchases. One tool Google uses is Mastercard credit card data.
The partnership, described in a Bloomberg article, doesn't include personal details about individual Google or Mastercard customers, according to both companies. "We do not sell individual transaction data," says Seth Eisen, senior vice president for communications at Mastercard. "We never have and never will."
A Google spokesperson tells CR, "We do not have access to any personal information from our partners' credit and debit cards, nor do we share any personal information with our partners."
However, if you don't want your data included in Google's analysis, the company says you can opt out of the program by turning off the Web & App Activity control.
Web & App Activity also affects other functionality, such as search history and location tracking, as discussed below. But—as Google warns when you switch this off—toggling the setting could make Google services less personalized, and it will disable certain useful features within products like Maps and Google Assistant.
"That makes for a terrible user experience," says Justin Brookman, director of privacy and technology policy for Consumers Union, the advocacy division of Consumer Reports. "It's bad practice for them to lump all these settings together, and disincentivize protecting your privacy."
According to Brookman, the privacy boost is still worth the trade-off, and you can always switch the setting back on if you need to.

How to turn it off: Go to the Google Search home page > Click "Settings" > Your data in Search > Web & App Activity > If the "Web & App Activity" toggle appears in blue, click on it, then hit Pause.
Stop Location Tracking for Real This Time
Google has a setting called Location History. The description used to read: "With Location History off, the places you go are no longer stored. When you turn off Location History for your Google Account, it's off for all devices associated with that Google Account."
However, in August 2018, Google users learned that the company continued to collect location data regardless of how they adjusted that setting.
The company has now changed the language describing Location History—and tells users that they really can stop location tracking by turning off Web & App Activity as well.
Yes, that's the same control described above. Here are the directions to switch off both settings.
How to turn it off: Go to the Google Search home page > Click "Settings" > Your data in Search > Scroll down to "Google-wide controls" > See all Activity Controls > If the "Location History" toggle appears in blue, click on it, then hit "Pause." Then do the same for "Web & App Activity."
Limit Data Sharing With Other Sites and Services
There are a number of reasons you might want to give third-party apps and services access to your data from your Google account. You may want to share your contacts with Twitter or LinkedIn, or give an app like Evernote access to files in Google Drive. You can also use Google Sign-in to log in to some apps and services instead of creating new accounts.
These arrangements are convenient, but they're also a privacy trade-off. It's a good idea to periodically review which apps are connected to your Google account and remove permissions for services you no longer use.
How to turn it off: Go to the Google Search home page > Click the grid icon near the top-right corner > Account > Security > Manage third-party access > Under "Third-party apps with account access," click on the row with the app's name and select "Remove Access." Then do the same with apps under "Signing in with Google."

Make Ads a Little Less Personal
Google uses the information it collects about you for targeted advertising. If you find irrelevant ads particularly annoying, you may prefer targeted advertising. But for people who want to keep their fondness for expensive shoes to themselves, Google does allow users to decouple their personal preferences from the ads they see online.
How to turn it off: Go to the Google Search home page > Click "Settings" > Your data in Search > Scroll down and click on "Ad personalization" > If the "Ad personalization" toggle appears in blue, click on it, then hit "Turn off."

Protect Your Account From Hackers
One of the simplest ways to create roadblocks for hackers is to turn on two-factor authentication. Once you do that, Google will send you a verification code—typically via a text message—to confirm your identity anytime you try to log in to your account from an unverified location, device, or browser.
Once you turn on two-factor authentication, you can also add other safeguards, such as single-use codes you can print out and use if you don't have access to your phone, and a physical security key that you can plug into your laptop's USB port to confirm your identity rather than receiving a text message. (You need to buy one of the U2F, or universal second factor, devices separately.)

How to turn it on: Go to the Google Search home page > Click the grid icon near the top-right corner > Account > Security > 2-Step Verification > Get Started.
Delete Your Activity History
If you've been feeling guilty about neglecting your diary, you can rest easy: Google keeps one for you. Your "My Activity" page includes a detailed list of places you've been, websites you've gone to, the apps you've used on your phone, and your search history, along with minute-by-minute time stamps for all this activity.

Turning off settings on the Activity Controls page will limit new additions to this list. You can delete all your prior activity history as well, or choose a specific time frame you want to erase. On Google's "Your data in search" page, the company makes it easy to delete your search history, but you can follow these steps to wipe out even more information.

How to delete it: Go to the Google Search home page > Click "Settings" > Your data in Search > Google Activity > Click "Delete activity by" on the left-hand side > Select "All Time" from the menu under "Delete by date" > Delete.

Consumer Reports is an independent, non-profit organization dedicated to helping consumers. We make it easy to buy the right product from a variety of retailers. Clicking a retailer link will take you to that retailer's website to shop. When you shop through retailer links on our site, we may earn an affiliate commission – 100% of the fees we collect are used to support our mission.
Learn more.
Our service is unbiased: retailers can't influence placement. All prices are subject to change.