When you shop through retailer links on our site, we may earn affiliate commissions. 100% of the fees we collect are used to support our nonprofit mission.
Learn more.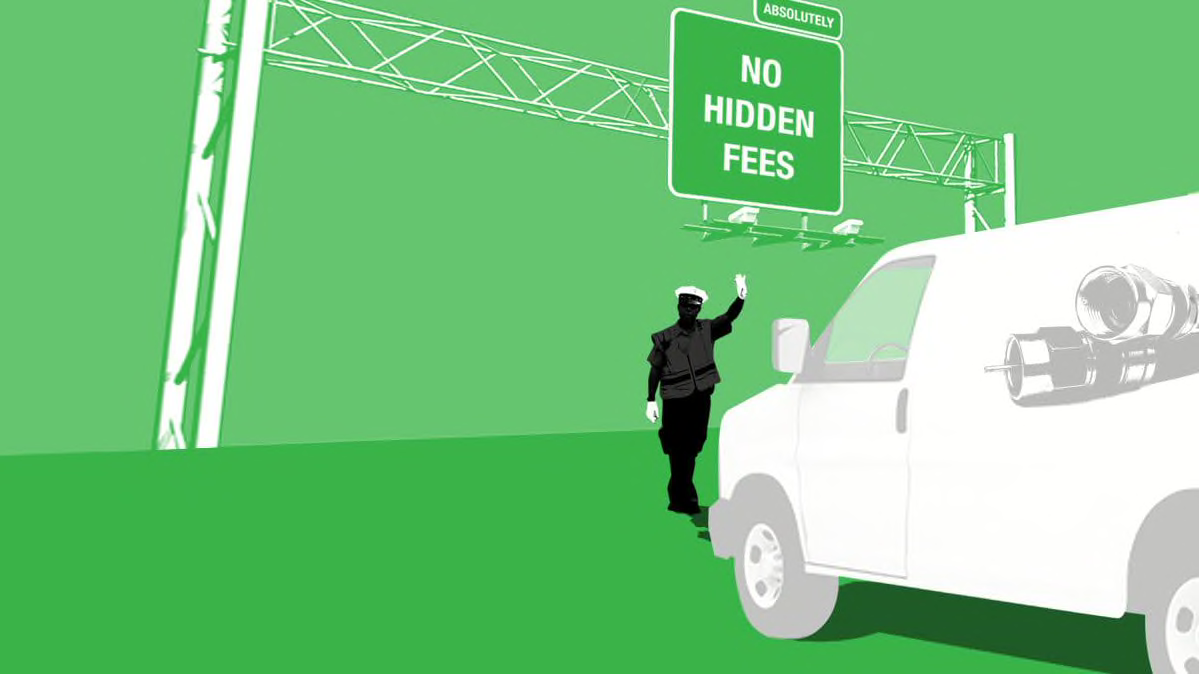 Illustration: John Ritter
Beating Back Cable Fees
What's at stake: Cable companies routinely encourage consumers to lock in promotional rates by signing multiyear contracts. But too often the bills—riddled with extra fees—turn out to vastly exceed the advertised price.
For Comcast customers in Massachusetts, there's finally some relief. The state's attorney general recently settled a lawsuit against the nation's largest cable company, having accused it of deceptively failing to disclose the full contract terms in its ads. The suit claimed that fees typically increased monthly bills by 40 percent above the advertised price, and that customers were forced to pay up to $240 to cancel contracts or downgrade to a more affordable package.
In settling, Comcast agreed to change its practices and to pay $700,000 in refunds and cancel debts for more than 20,000 customers.
How CR has your back: We recently launched an organization-wide effort called "What the Fee?!" to highlight unreasonable fees across industries and help fed-up consumers fight back. Our first target was the cable business, which imposes set-top-box fees, broadcast TV fees, and regional sports fees, some of which have increased as much as 50 percent a year.
We applaud Massachusetts for taking action, and we're encouraging other states to do the same. But this is a nationwide problem, so we've also supported federal solutions like the TRUE Fees Act, which, among other protections, would require service providers to advertise the total price of their services.
What you can do: Go to WhatTheFee.com to share your experience with surprise fees and to sign our petition calling on cable companies to eliminate hidden fees.
Preventing Slips and Falls
What's at stake: At-home slip-and-fall incidents are all too common, especially among older adults. Indeed, injuries related to stairs, landings, ramps, and floors, mostly from slips and falls, cause about 2.7 million emergency room-treated injuries per year, according to a 2012 Consumer Product Safety Commission analysis. And more than 34,000 deaths resulted from falls in and out of homes in 2016, according to the Centers for Disease Control and Prevention.
A significant portion of those incidents could be prevented. Some flooring products now on the market provide better traction than others. But consumers generally lack the information they would need to determine which of them are more slippery.
How CR has your back: The CPSC is considering whether to require flooring manufacturers to measure the traction of their products, and to label them accordingly at the point of sale.
In August, CR submitted comments urging the CPSC to do just that. "Right now, consumers are in the dark about whether flooring they might buy would give them better or worse traction," says William Wallace, senior policy analyst for Consumer Reports. "While slip-and-fall incidents can have many contributing factors, providing consumers information to help them make a more informed buying decision is critical for improving safety."
What you can do: You can check out CR's flooring guide. And Digital and All-Access members can check our flooring ratings.
Helping to Cut Auto Emissions
What's at stake: Because the federal government announced a plan to roll back the hard-won mileage standards for new cars, states now face a choice: Stand down as efficiency gains are forfeited, or demand that automakers stick to the original standards.
A rollback would be costly: By the 2025 model year, weaker standards would cost Americans an average of $1,650 over the life of their vehicles, even after taking into consideration the additional cost of the gas-saving technology, according to the Environmental Protection Agency's 2017 analysis.
As the debate over the proposed rollback continues, Colorado decided to become the 14th state to adopt low-emission vehicle (LEV) standards. And the state may take another step, one that would make it a national leader in clean air standards and expanding consumer choice: Its Air Quality Control Commission is considering a requirement that, by 2025, approximately 7 percent of vehicles sold annually in Colorado be zero-emission vehicles (ZEVs), such as electric cars, which means automakers would offer a greater selection of ZEVs in the state.
How CR has your back: David Friedman, CR's vice president of advocacy, went to Colorado to testify in support of the state's recently approved LEV standards. And Shannon Baker-Branstetter, CR's senior policy counsel on energy and environment issues, has testified in support of Colorado's pending Zero Emission Vehicle plan.
What you can do: If you live in Colorado, the Air Quality Control Commission (AQCC) is expected to request your input before its May decision. Learn more on this AQCC page.
Editor's Note: This article also appeared in the February 2019 issue of Consumer Reports magazine.