When you shop through retailer links on our site, we may earn affiliate commissions. 100% of the fees we collect are used to support our nonprofit mission.
Learn more.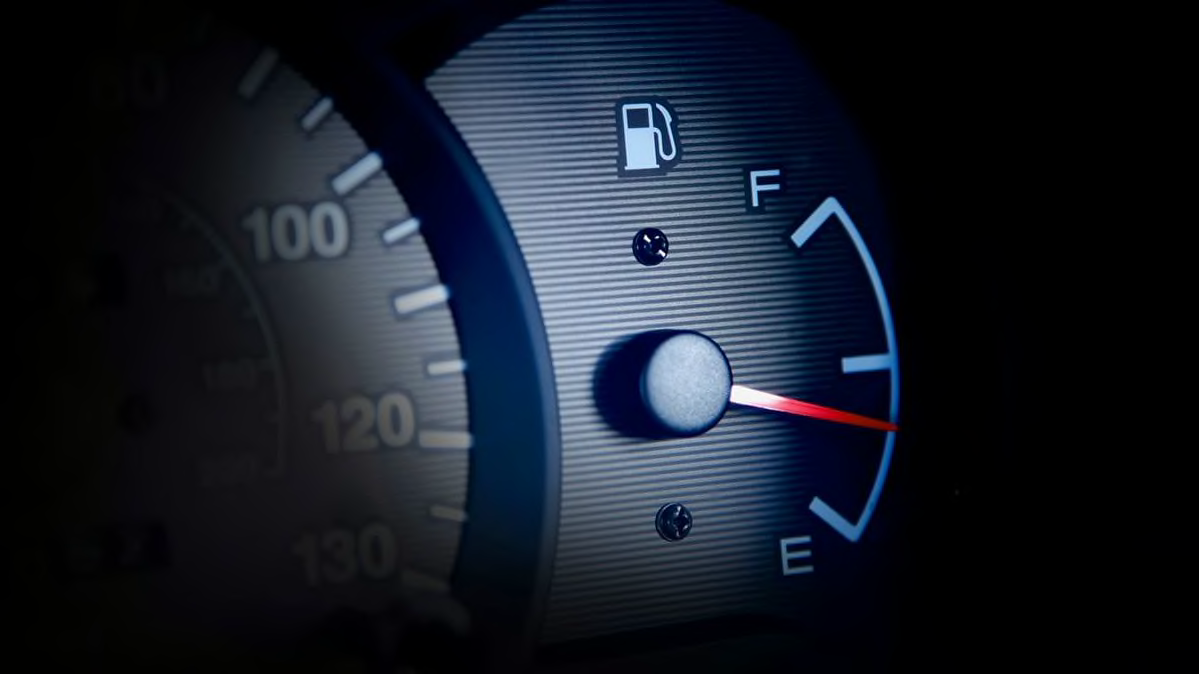 The Trump administration is expected to relax future fuel-efficiency targets for automakers this week—a decision certain to influence investment in future technology, the price of cars, and how much consumers spend at the pump for years to come.
A draft proposal that has been made public cites the increasing costs of new technology that make only incremental increases in fuel economy while adding to the overall cost of making new cars. This echoes an argument that auto companies have made recently for slowing or freezing the future fuel economy goals negotiated with the Obama administration.
The federal agencies involved—the Environmental Protection Agency and the National Highway Traffic Safety Administration—also argue in the draft that earlier government analyses overestimated the benefits of particular fuel-saving technologies.
Despite the arguments, consumers overwhelmingly have benefited from improved fuel economy in cars and light trucks in the past decade, as automakers invested in new engines, transmissions, and other innovations that deliver more miles per gallon. These more efficient cars and trucks also emit less carbon dioxide—a key element of the strategy by the EPA, California, and other states to combat climate change by reducing greenhouse gas emissions.
"Automakers have shown that they can make more efficient cars that can create more power and speed without dramatically raising the cost to consumers," says Jake Fisher, director of auto testing at Consumer Reports. "With emerging technologies, including the expanded electrification of cars, consumers should be able to expect automakers to continue that progress in the years to come."
Under a set of rules negotiated with automakers during the Obama administration, auto companies have been facing increasingly ambitious fuel economy targets since the 2017 model year. That program is supposed to continue through 2025.
A working, 701-page draft regulation posted by the New York Times shows that the EPA and NHTSA, which together are proposing revisions to the standards, intend to freeze targets after the 2020 model year.
Conflict With California
Perhaps most significantly, the draft regulation calls for the elimination of California's ability to set its own auto-emissions rules. About a dozen other states follow California's more stringent requirements, putting considerable pressure on the auto industry to reduce emissions to be able to continue to sell vehicles in what amounts to about 35 percent of the U.S. market. These states already have signaled that they'll sue to defend California's rules, indicating that the ultimate outcome may be tied up in court for years to come.
If left untouched, the targets announced in 2012 would mean automaker fleet averages exceed 50 mpg by 2025. When adjustments are made for lab tests vs. the real world, and after various green technology credits are applied, the real-world standard would be close to 36 mpg.
If aggressive mileage targets are put on hold, carbon dioxide emissions will go up, and the effects of climate change may be exacerbated, according to the Union of Concerned Scientists. The group says rolling back the standards would result in an additional 2.2 billion metric tons of global warming emissions by 2040. Over that same time period, vehicles will use an additional 200 billion gallons of gasoline, costing consumers $55 billion more at the pump in 2040 alone, according to the UCS.
Officials at the EPA and the Department of Transportation have indicated that they don't believe the original targets through 2025 are wise or even possible.
The draft regulation argues that higher projected costs for new technology will make new cars too expensive, leading more consumers to hang on to older, higher-polluting vehicles longer—offsetting the benefits of efficiency advances. The regulators also say the previous administration overestimated how much automakers would apply improved engines and transmissions toward better fuel economy, when consumers value faster acceleration and improved towing capacity.
In the draft proposal, the agencies also say that freezing mileage goals could actually save lives because automakers won't have to lighten vehicles even more as the fuel economy targets become more difficult to meet in future years. Agency officials say an earlier 2012 government analysis erred in that it "deliberately limited the amount of mass reduction assumed for certain vehicles to avoid the appearance of adverse safety effects."
The reasoning in the proposal doesn't account for consumers motivated to buy new cars simply because they're interested in new technology and saving gas, says David Friedman, vice president of advocacy at Consumer Reports, who previously served as acting head of NHTSA in 2014. He adds that if the industry isn't pushed to continue to improve fuel economy, consumers will be vulnerable if the price of fuel does spike.
"Study after study shows that improvements in fuel economy and auto safety go hand in hand," Friedman says. "Today's cars are safer and they guzzle less gas, and that trend will continue if fuel economy standards are kept in place."
Spokespersons at the EPA didn't respond to emails and phone calls seeking comment. Officials at NHTSA and the DOT did not offer any immediate comment.
Consumer Interest in Fuel Economy
A large majority of Americans in a new Consumer Reports poll say they agree with raising the average national fuel economy over the next several years.
In the new survey, 74 percent said they agree that "increasing average fuel economy from 25 mpg today to 40 mpg by 2025 is a worthwhile goal." (The CR survey focuses on the real-world fuel economy numbers rather than values achieved in the lab.)
Despite gas hovering at roughly $3 per gallon nationwide, 85 percent of Americans agree that automakers should continue to improve fuel economy for all vehicle types. However, a smaller group (43 percent) agrees that automakers are doing a good job at making fuel-efficient vehicles.
The online survey was conducted from May 16 to May 30, 2018, with 1,094 respondents who are currently licensed drivers who own a vehicle. The margin of error is approximately plus or minus 3 percent at the 95 percent confidence level.
Consumers aren't partisan when it comes to wanting more efficient cars and trucks, Friedman says. CR's survey found support for improved fuel economy cuts across party lines—and regulators shouldn't play politics with it, Friedman says.
"Consumer demand for improved fuel economy is undeniable, and automakers are failing to meet that demand," he says. "Automakers' apparently successful efforts to get regulators to roll back fuel economy standards will only make the gap between what American car owners want and what automakers will deliver worse."
More poll respondents said they valued fuel economy advances (38 percent) than purchase price and maintenance costs (both at 22 percent).
Policymakers could be reacting to the recent consumer shift toward SUVs and away from more traditionally fuel-efficient cars. Sales of hybrids like the Prius have "tanked," says AutoPacific analyst Dave Sullivan. As conventional cars get better gas mileage, the fuel economy gap between them and hybrids has closed.
"People are in favor of increasing fuel economy, but if they were to see a price tag for that, they might think differently," Sullivan says. "People are not necessarily buying what they are saying they want."
CR's survey shows that even Americans who have shifted to light trucks want to see better fuel economy for larger vehicles, with 78 percent saying they agreed that "making larger trucks such as SUVs or trucks more fuel efficient is important."
Automaker Plans
Consumer Reports reached out to several automakers to ask about the fuel economy standard. Some companies have said they don't want a confrontation with California, because of the legal uncertainty, and have urged the White House to negotiate a compromise.
The Alliance of Automobile Manufacturers wants one national fuel program agreed upon by NHTSA, the EPA, and California, says Gloria Bergquist, a spokeswoman for the group.
"We believe that fuel economy should continue to rise year over year at a rate consistent with marketplace demand, and we have consistently shared how incentives can be incorporated into the overall fuel economy program to accelerate the adoption of advanced technologies, like electric or fuel-cell vehicles, that reduce carbon emissions and fuel use," Bergquist says.
Ford Motor Co. referred Consumer Reports to a company statement posted on Medium, a website frequently used by auto and tech executives to publish essays about corporate achievements and long-term goals, titled "City of Tomorrow." Ford's executive chairman, Bill Ford, and its CEO, Jim Hackett, said in March that the company is spending $11 billion to develop 40 hybrid and fully electric models by 2022.
"We support increasing clean-car standards through 2025 and are not asking for a rollback," Ford and Hackett said in the Medium essay. "We want one set of standards nationally, along with additional flexibility to help us provide more affordable options for our customers."
The average fuel economy for all U.S. cars, SUVs, and light trucks has increased by 12 percent, to 25.2 mpg in 2017 from 22.6 mpg in 2010. The 2010 Honda Accord (four-cylinder), for example, was rated by the EPA at 21 mpg for city and 31 mpg for highway. The 2018 version (four-cylinder, turbo equivalent) is 30 mpg for city and 38 mpg for highway—increases of 43 percent and 23 percent, respectively. In CR testing, the Ford F-150 improved to an overall 19 mpg for the 2018 model from 14 mpg in 2004, a 36 percent increase. At the same time, the truck's 0-to-60-mph acceleration improved to 6.8 seconds from 8.3 seconds.