When you shop through retailer links on our site, we may earn affiliate commissions. 100% of the fees we collect are used to support our nonprofit mission.
Learn more.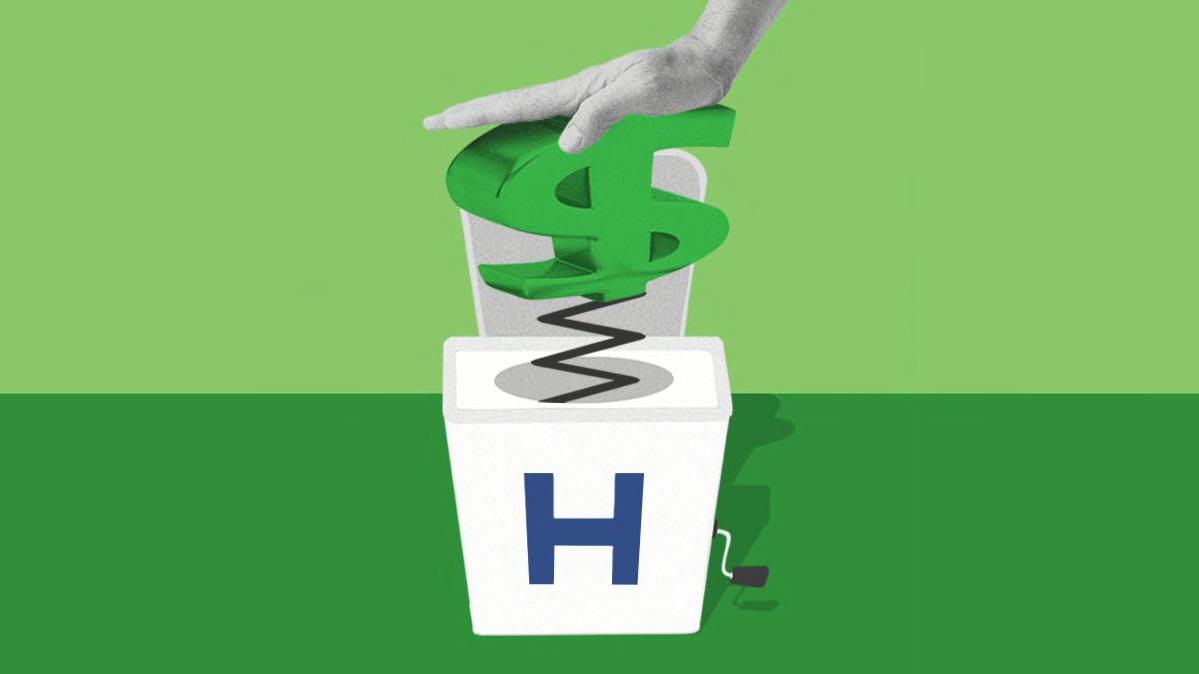 Illustration: John Ritter
Stopping Surprise Bills
What's at stake: When you go to a hospital in your health insurer's network, you might assume that your care will be covered. Unfortunately, that's not always the case: You can end up with a sizable surprise bill if an out-of-network doctor assists during surgery or is on duty in the emergency room, or when your sample is sent to an outside lab. You don't control these things, but you can pay mightily for them. "It is fundamentally unfair to get hit with out-of-network bills when you're treated at healthcare facilities covered by your insurance," says Dena Mendelsohn, senior policy counsel at CR.
How CR has your back: CR has been a leader in advocating for laws to protect patients from surprise medical bills. New York's governor is soon expected to sign a CR-backed bill to make excessive emergency room charges subject to an independent dispute resolution process. We are pushing similar laws in California and at the federal level, where legislators in both parties say it's time to stop this unfair practice. CR has endorsed the No Surprises Act, a bill in the U.S. House of Representatives to prevent surprise bills from out-of-network providers in emergency rooms and at in-network facilities. And we've endorsed similar legislation in the U.S. Senate.
What you can do: Learn how to avoid surprise medical bills by reading our report, "Sick of Confusing Medical Bills?" And if you've been hit with one, tell us at Share Your Story: Surprise Medical Bills.
Protecting Data Security
What's at stake: We seem to hear about another theft of consumer data almost daily. The massive Equifax breach in 2017 is only the most notorious case. Capital One, Dunkin', Microsoft, Quest Diagnostics, and the Federal Emergency Management Agency have acknowledged breaches or vulnerabilities in 2019 alone. All told, hundreds of millions of Americans have been exposed to the risk of identity theft in recent years.
Yet for all the headlines, laws pertaining to data breaches remain woefully out of date—and largely ineffective.
That could begin to change with the passage in New York of the Stop Hacks and Improve Electronic Data Security (SHIELD) Act, which would raise standards for the handling of customer data and broaden requirements for consumer notification.
How CR has your back: CR engaged in a yearlong effort to advance the SHIELD Act, working with Albany lawmakers and testifying in favor of the bill. It passed the legislature in June, and Gov. Andrew Cuomo is expected to sign it soon.
But pushing for stronger laws is just one part of CR's broader effort to expand digital security rights and protect consumer privacy. This summer we launched our Digital Lab to develop new ways to test and report on the security of digital products and services.
What you can do: See our Guide to Digital Privacy and our site on Data Privacy to stay apprised of CR's efforts to protect consumers' digital rights.
Reinforcing Recall Alerts
What's at stake: In 2016 Ikea announced a recall of millions of unstable dressers, including products in its Malm line, which had been tied to seven child tip-over deaths and at least 17 injuries. The recall came after months of pressure from CR and other groups.
More than three years later, it has become clear that not enough has been done to get those dangerous dressers out of U.S. homes. Three more children have since been killed, and at least 127 more people injured, by Ikea dressers.
How CR has your back: This June, on the third anniversary of that recall, CR and other consumer advocates joined parents who lost children to furniture tip-over incidents in front of Ikea's New York City store. They called on the company to do more to alert parents about the risk and make it easier for customers to return the dressers or have them picked up at their homes.
In response to questions from CR's reporter, Ikea released updated recall data for the first time in two years: The company has issued only 400,000 refunds, meaning an overwhelming portion of the recalled dressers—at least 15 million—are unaccounted for, with many probably remaining in people's homes.
"When unsafe products are recalled, companies must do everything in their power to alert consumers and get these products out of homes," says Meagen Bohne, CR's associate director of campaigns. "They need to be proactive, transparent, and thorough in their efforts—and we must have government enforcement to hold them accountable."
What you can do: If you have a recalled Ikea dresser, email secureit@ikea.com or call 866-856-4532 to have it picked up at your home for a refund or an exchange. And join CR's online petition to support the Stop Tip-overs of Unstable, Risky Dressers on Youth (STURDY) Act, a bill that would require the Consumer Product Safety Commission to set a mandatory rule for dressers that is stronger than the industry's current voluntary standard.
Editor's Note: This article also appeared in the October 2019 issue of Consumer Reports magazine.