In the five years since Consumer Reports last tested cordless drills, these power tools, as a class, have come so far that our lab had to upgrade its benchtop testing equipment to put them through their paces. They would have overpowered the dynamometer, or dyno, we've used for decades to measure a drill's torque.
"There's no way we could have performed the tests on the old dyno with this new batch of drills," says Frank Spinelli, the Consumer Reports engineer who oversees our cordless drill testing program.
So for our latest tests, CR spent $23,000 on a new and larger dyno, one that measures as much torque as the average consumer would ever need. "Once you get to a certain point, the drill is really yanking on your arm," says Spinelli.
And the results from the new dyno are in.
The primary reason for the boost in drill torque is the evolution of lithium-ion (Li-ion) batteries, which deliver more power than the nickel-cadmium (Ni-Cad) batteries once standard on cordless drills. There are still a few models with Ni-Cad batteries in our ratings, but they tend to appear on lower-end models, and the ones we tested didn't perform as well as drills with Li-ion batteries.
The secondary reason is the increasing prevalence of brushless motors, which operate with reduced friction, allowing them to spin faster and work at greater efficiency. Once a premium feature reserved for contractor-oriented brands such as DeWalt, Makita, and Milwaukee, brushless motors have trickled down to modestly priced consumer brands, including Kobalt, Porter Cable, and Ridgid.
Better Batteries
Li-ion batteries made their debut in drills in 2005 and have been steadily getting better. "For the last decade, we've seen a 7 to 8 percent improvement in energy density in lithium-ion batteries every year," says Simon Mui, a lithium-ion battery expert at the Natural Resources Defense Council. That means a Li-ion battery today might power a drill 50 percent longer than a drill from seven years ago.
Another way to think of the improvement, as Spinelli points out, is that you get "longer run times in a lighter package."
The newest iterations of Li-ion batteries also have overcome issues that plagued earlier versions, according to Mui. "Older battery technologies were more finicky in terms of the conditions needed when charging and discharging to get peak performance and battery life," he says. You had to be careful not to overcharge them or fully drain them to keep from permanently damaging the internal cells.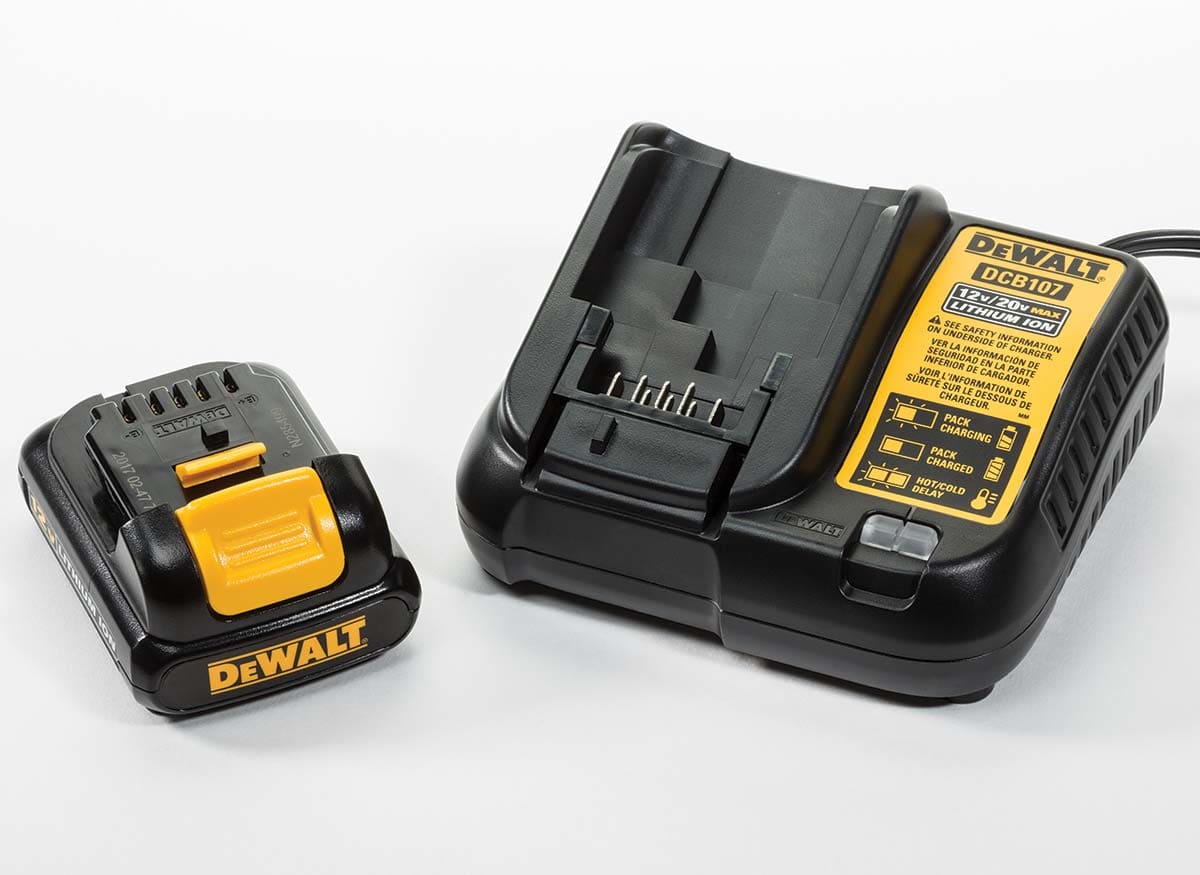 Better Motors
Most older drills use conventional brushed motors, which require contact between the motor spindle and the power source to generate rotation, resulting in friction (and, eventually, wear). That's one drawback.
Brushed motors run flat-out regardless of whether you're drilling into a softwood, like pine, or a hardwood, like oak. Sometimes that's overkill, and will drain the battery unnecessarily.
Brushless motors, on the other hand, adjust to the level of resistance they sense when drilling or driving, draining the battery more judiciously. That's one reason they're more efficient. They also have fewer moving parts that engage with one another. And with no brushes, you never have to worry about replacing them.
There are eight drills with brushless motors in our ratings.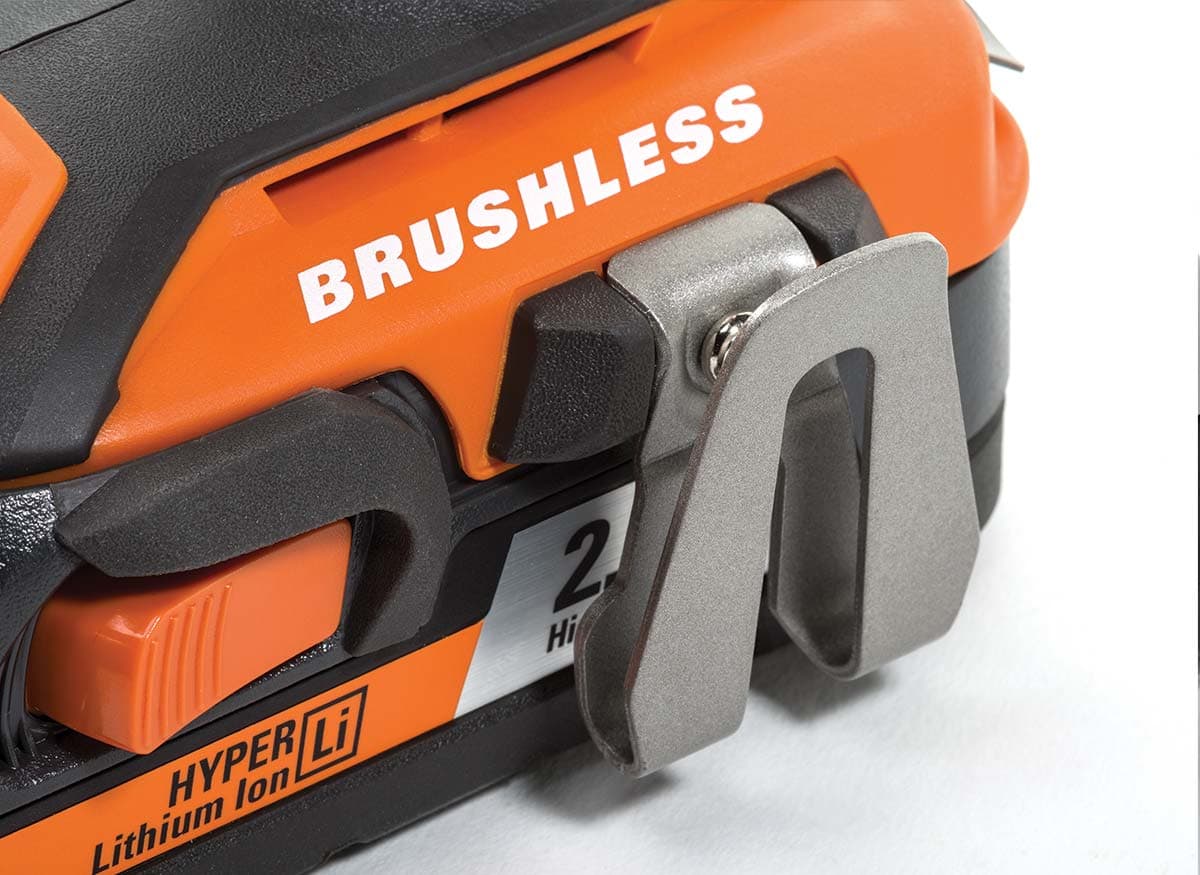 Testing the Limits
The bulk of CR's testing for drills is conducted on a dynamometer, a calibrated machine with a spinning shaft and an electronic brake. We clamp the chuck of each drill onto the dyno's shaft and spin the drill under a broad range of resistance settings. "After testing each drill on every speed under a variety of loads, we use those measurements to derive scores for power, speed, and run time," Spinelli says.
The more power a drill has, the bigger screw it can drive and the bigger hole it can bore before the motor cuts out. That's the Power score in CR's ratings.
CR's Speed score reflects the time each drill would take to perform a given task; those models with higher scores can drive screws and drill holes faster than those with lower scores.
Run time is a reflection of how long each battery lasts on a single charge, assuming you used it to perform the same task over and over.
Our experts also assess qualities such as balance, trigger pull, and the feel of the handle to assign each model a score for Handling. "You really want something that feels good in your hand if you're going to work with it all day," Spinelli says.
Last, Spinelli's team measures decibels to capture a Noise-at-ear score for each tool. As it turns out, all but the smallest models require hearing protection for safe use.
Buying a Better Drill
When you go to buy your next cordless drill, you'll find that the first question you'll need to answer is what voltage drill you want. That's an indication of power. Though an 18- or 20-volt cordless drill should deliver more torque than a 12-volt model, it's also bulkier. That central tradeoff hasn't changed since CR's last cordless drill test, but what you can expect from each one has changed.
Older 12-volt models couldn't often tackle bigger projects. But today's 12-volts can drive a few hundred decking screws on a single charge.
Today's 18-volt models are also more powerful than they've ever been. So if you occasionally need to mix grout, or drill into brick or concrete block, consider an 18-volt drill.
And if you run into a situation where a cordless drill won't cut it, you can always rent a heavy-duty corded drill from a home center. Better to do that than invest in 20th-century technology—a power cord.
Check out CR's buying guide and ratings of cordless drills.
Shopping links are provided by eBay Commerce Network and Amazon, which makes it easy to find the right product from a variety of online retailers. Clicking any of the links will take you to the retailer's website to shop for this product. Please note that Consumer Reports collects fees from both eBay Commerce Network and Amazon for referring users. We use 100% of these fees to fund our testing programs.