When you shop through retailer links on our site, we may earn affiliate commissions. 100% of the fees we collect are used to support our nonprofit mission.
Learn more.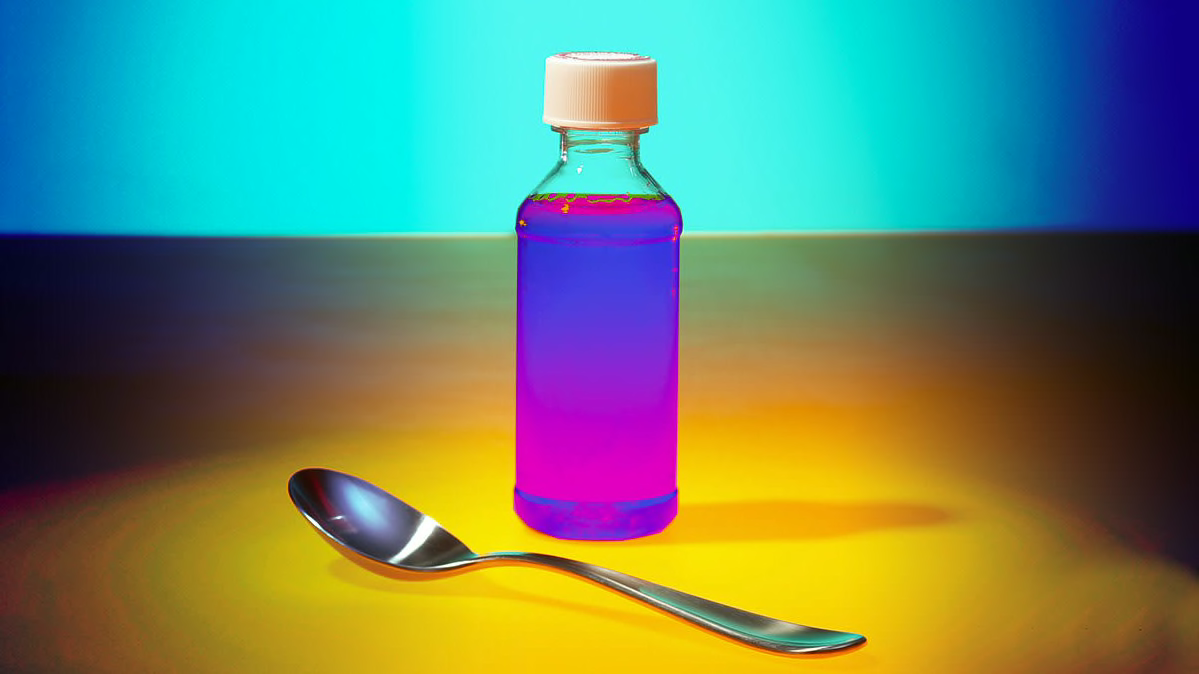 When the televangelist and convicted fraudster Jim Bakker started hawking a product called Silver Solution as a remedy for the coronavirus in mid-February, news organizations and consumer watchdogs quickly called him out. The Food and Drug Administration and the Federal Trade Commission were urged to take action against the product, which Bakker and a guest on his show alleged could cure the novel virus "within 12 hours."
Late last week the FDA and FTC warned Bakker, along with several other companies selling similar products, that those claims "are not supported by competent and reliable scientific evidence. You must immediately cease making all such claims."
But as of Monday morning, Silver Solution, which can cost as much as $300, remains for sale on Bakker's website. (Bakker and his TV show did not respond to a request for comment. But the Washington Post quoted a statement it received from the company saying, "We believe in Optivida Silver Solution . . . because of the research and the advice from medical professionals that we respect.")
Public health scares tend to dredge up hucksters selling fraudulent products, and the novel coronavirus, now linked to more than 3,000 deaths worldwide, is no different.
But as health authorities scramble to contain the disease—named COVID-19—regulators face a daunting task: preventing illegal, potentially unsafe products from being sold to consumers as a cure for the disease.
"Even if the agency is planning an action, there's quite a lot of work that has to go in before they can execute it," says Peter Lurie, M.D., who used to work at FDA and is now president of the Center for Science in the Public Interest. His group first alerted the agency about Bakker's product on Feb. 20.
Social media companies and online retailers also have significant challenges when it comes to policing false ads and fake products.
"Like a good movie, scams get your attention by telling a convincing story," says Chuck Bell, programs director for Consumer Reports' advocacy division. "Con artists love to take advantage of new health scares, to cash in on the public's fear and anxiety."
FDA Warns Retailers to Look for Bad Actors
In early February, FDA officials warned companies such as Amazon, eBay, and Walmart that sales of "unproven and illegally marketed products" were likely to increase, according to a court filing. It urged them to look for "hand sanitizers and other topical human drug products [making] disease-specific claims," such as being effective in killing the coronavirus.
The FDA spokesperson referred CR to a Feb. 14 statement by the agency's commissioner, Stephen Hahn, M.D. It said that products that were claimed to prevent, treat, or cure COVID-19 but that had not been evaluated by the agency for that intended use could be subject to potential enforcement action. Hahn says a coronavirus task force "has already worked with retailers to remove more than a dozen types of product listings online."
"Several retailers have already responded that they plan to monitor coronavirus claims," he says. "The agency is committed to taking action to prevent unscrupulous actors from marketing unlawful products related to this outbreak."
In late February, Amazon announced it was pulling 1 million products from its site because of price gouging and false claims related to COVID-19.
"We are disappointed that bad actors are attempting to artificially raise prices on basic needs during a global health crisis and, in line with our longstanding policy, have recently blocked or removed tens of thousands of offers," an Amazon spokesperson said in a statement shared with news outlets. "We continue to actively monitor our store and remove offers that violate our policies."
But as of Thursday, a spot check by CR uncovered a number of questionable products with claims that they help fight and even prevent COVID-19.
A brimmed hat with an "anti-COVID-19 all-purpose face protecting shield" was available for $40. A "COVID-19 protective hat for women" could be purchased for $6. And if you happened to search for "COVID-19," listings for multivitamins and a wide array of e-books on the topic popped up.
A company spokesperson didn't respond to a CR request for comment. Neither did a spokesperson for eBay about what the company is doing to prevent listings with bogus coronavirus claims from going live. A Walmart spokesperson had no comment at press time.
How to Protect Yourself
If you're seeking products to help combat the coronavirus, consumer advocates stress that you should have a healthy dose of skepticism.
"If something seems too good to be true, it probably is," says Lurie at the CSPI. "If something happens to claim effectiveness for the immediate health scare, it probably is not effective. If it were, we would've heard about it, and it would be headed to the FDA for potentially rapid approval."
CR's Bell agrees with Lurie's perspective. "Think about it," he says. "If there were a real medical breakthrough that merited your attention, wouldn't you be hearing about it from a trusted healthcare source, such as the Centers for Disease Control and Prevention?"
Bell says if you come across a suspicious offer, report it to the FTC or your state attorney general.
"These agencies analyze patterns of fraud and have professional investigators who can go after the scam artists, shut down their operations, and recover money for the fraud victims," Bell says.
For tips on what steps you should take to prevent being infected by the coronavirus—such as regularly washing your hands and trying not to touch your face—see CR's ongoing coverage.
Editor's Note: This article, originally published March 5, was updated to include information about a warning letter sent by the FDA to Jim Bakker on Friday.