When you shop through retailer links on our site, we may earn affiliate commissions. 100% of the fees we collect are used to support our nonprofit mission.
Learn more.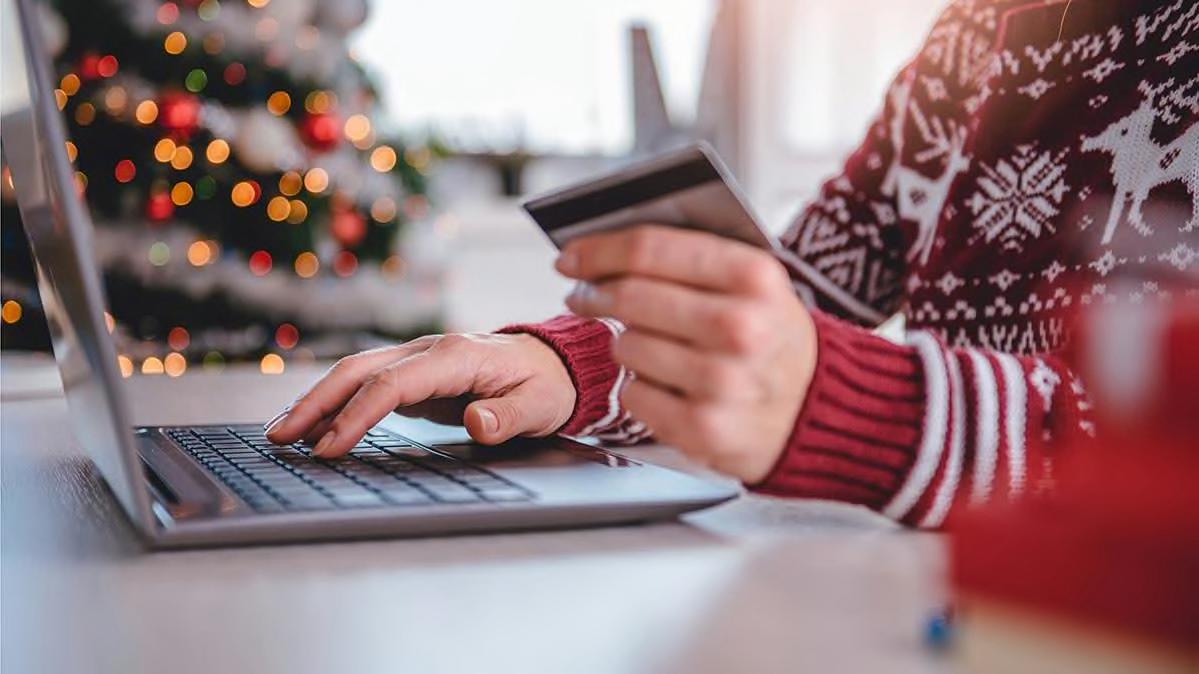 The holidays usually come with plenty of budget-busting spending, so many people turn to credit cards to help manage the load.
As long as you watch how much debt your rack up, credit cards offer some obvious benefits. Zero-percent-interest cards, for instance, can be an effective way to spread out holiday-related payments at no extra cost. Rewards cards can also help reduce overall spending.
But did you know many cards help ensure that you always pay the lowest price, or replace goods that are damaged or stolen? Some even reimburse travel costs if you get sick and have to cancel a flight.
A recent report from Market Strategies International found that 80 percent of credit card users are unclear about the benefits offered by their primary card.
"I think (consumers) are in the dark about some of these ancillary benefits that truly are very, very valuable. They don't know about them because they're not heavily promoted," says Bill Hardekopf, the CEO of LowCards.com.
Here's a look at some of the more popular perks. Not all cards offer all of these benefits, so check with your issuer to see which ones you have, and the terms and conditions of each.
Pay Less With Price Protection
We've all been there: You make a gift list, comparison shop online to find the least expensive options, and then hit the buy button—only to find the same product from a different store at a lower price. In cases like this, price protection's got your back.
For example, Citibank-branded credit cards offer Citi Price Rewind, which tracks purchases in search of a lower price. Citi will automatically pay you the difference if it finds a lower price on an item you bought with your eligible Citi credit card within 60 days of purchase.
You can also manually track prices and submit your own claim. Citi's benefit is capped at $200 per claim and $1,000 per year. (This benefit was recently reduced from $500 per claim and $2,500 per year.)
"Even though you can't get as much benefit from it now as you once could, in terms of dollar value, it's still a great option," says Matt Schulz, chief industry analyst at CompareCards.com.
Secure Purchases From Damage or Theft
That shiny new iPad you just bought for your kid lasted approximately one day, until the screen was shattered in an enthusiastic sword fight. Purchase protection was designed with scenarios such as this in mind.
Purchase protection benefits—also called purchase security by some issuers—replace items bought on a card that are lost, damaged or stolen. The sorts of goods protected and the window of time after the purchase vary by card.
Premium rewards credit cards with high annual fees are more likely to have enhanced purchase protection benefits compared with cash-back cards that charge no annual fee.
Maximum benefits per item range from $500 to $10,000, with a cap of up to $50,000 in claims per year, per card. Most cards extend protection for 90 to 120 days after purchase.
"As with any of these perks, there are going to be exclusions, maximum benefits, and details in the fine print that you'll need to understand," says Schulz.
Extend Your Warranties
Many cards give you the perfect excuse to decline the extended warranty coverage pushed by sales clerks at the register. When you purchase an item, some credit cards automatically add a year or two years to the manufacturer's warranty. Cards that offer this coverage cap benefits, typically at $10,000 per claim and $50,000 per account.
If your eligible purchase is in need of repair and is outside the manufacturer's warranty period, you'll need to file a claim and provide documentation. If approved, you'll typically receive a check or statement credit reimbursing you for repair costs, replacement costs, or the original purchase cost.
As with most other benefits, "you'll have to jump through some hoops and fill out some paperwork," Hardekopf says.
Return Unwanted Purchases
Have you bought gifts for your loved ones that didn't exactly hit the mark? Return protection benefits can save you from palming off unwanted gifts to your friends and relations. This benefit reimburses you for an item you no longer want, even if the merchant won't accept a return.
For example, American Express offers return protection for up to $300 per item (and $1,000 per card each year) on eligible items within 90 days from the date of purchase. Mastercard offers return protection for up to $250 per claim with a maximum of four claims per cardholder during a 12-month period. The protection is valid on eligible items within 60 days from the date of purchase.
Cancel Travel With Confidence
If you have to postpone or cut short your holiday trip due to sickness or severe weather, several issuers offer reimbursement to eligible travelers.
You'll find this benefit offered most frequently by credit cards issued by Chase and Citi. Benefits are capped at between $1,500 and $10,000 per trip and $5,000 to $40,000 per calendar year depending on the card.
"Trip cancellation insurance isn't always the easiest benefit to use, and there can be a lot of exclusions," Schulz says. Reimbursements typically cover prepaid, nonrefundable travel expenses, including passenger fares, tours, and hotels.
From the 'Consumer 101' TV Show
Credit cards can be useful tools for most people—if used responsibly. Consumer Reports' money expert, Octavio Blanco, explains on 'Consumer 101' what smart consumers need to know about using plastic instead of cash.