When you shop through retailer links on our site, we may earn affiliate commissions. 100% of the fees we collect are used to support our nonprofit mission.
Learn more.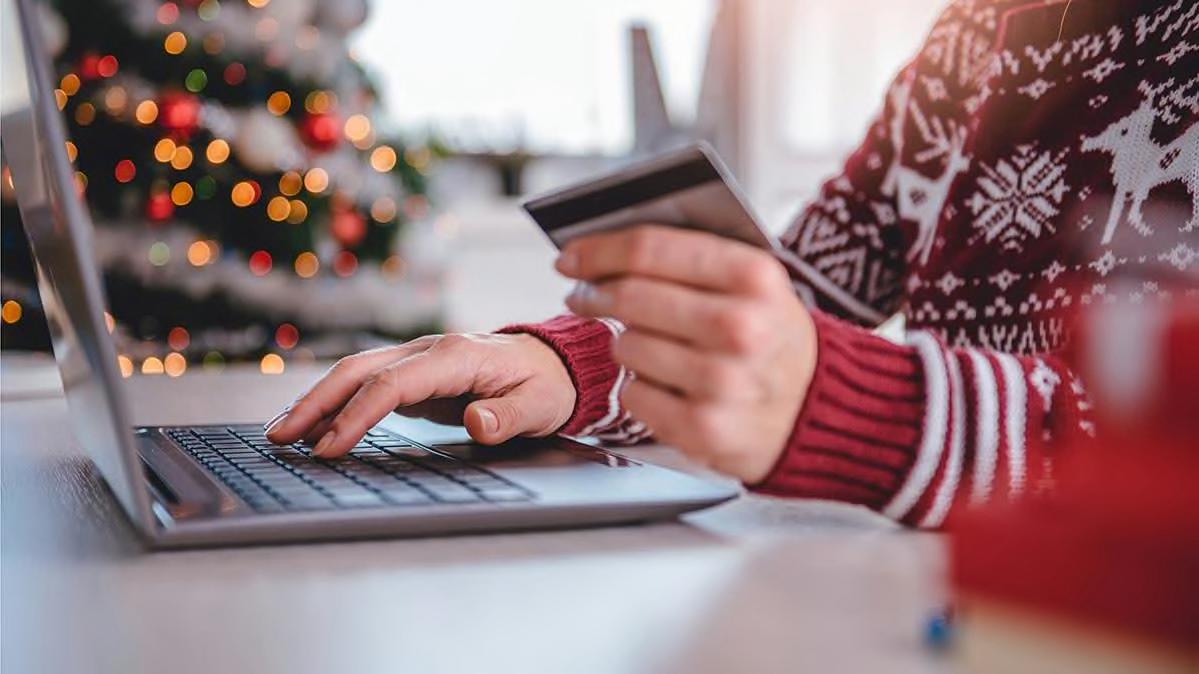 When you're spending big at the holidays on appliances, electronics, and other big-ticket items, having a credit card that gives you a zero-percent interest period or cash back is a real plus.
But did you know that many credit cards also help extend a product's warranty or replace goods that are damaged or stolen? Some even give you your money back if you change your mind after the merchant's return period has ended.
"I think consumers are in the dark about some of these ancillary benefits that truly are very, very valuable," says Bill Hardekopf, the CEO of LowCards.com. "They don't know about them because they're not heavily promoted."
Here's a look at some of the more popular perks. Not all cards offer all of these benefits, so check with your issuer to see which ones you have, and carefully read the terms and conditions of each.

Go to Consumer Reports' 2019 Holiday Gift Guide for updates on deals, expert product reviews, insider shopping tips, and much more.


Protection From Product Damage or Theft
You slept on your comfy new mattress Sunday night. On Monday, your aging cat left a wet spot that no deodorizer could mask. Purchase protection to the rescue!
Purchase protection—also called purchase security, or damage and theft purchase protection—replaces items bought on a card that are lost, damaged, or stolen. The sorts of goods protected and the window of time after the purchase vary by card.
Premium rewards credit cards with high annual fees are typically more likely to have this benefit compared with cash-back cards that charge no annual fee. The American Express Platinum Card, for example, offers purchase protection, but has annual fee of $550. But we also found that the Chase Freedom card, with no annual fee, offers the benefit.
The maximum you can be reimbursed per item ranges from $500 to $10,000, with a cap of $50,000 in claims per year, per card. Most cards extend protection for 90 to 120 days after purchase. Read your card's benefits or rewards page carefully to see what yours offers.
"As with any of these perks, there are going to be exclusions, maximum benefits, and details in the fine print that you'll need to understand," says Matt Schulz, chief industry analyst at CompareCards.com.
Extend Your Warranties
It's easier to decline the extended warranty the dishwasher salesman's pushing when you know your credit card has your back. Some credit card issuers automatically add a year or two to the manufacturer's warranty. Credit cards that offer this coverage cap benefits, typically at $10,000 per claim and $50,000 per account.
For instance, if you buy a new video doorbell with the Costco Anywhere Visa by Citibank, you'll get 24 months of extended warranty coverage. (The Costco Anywhere card, which can be used at other retailers, also offers damage and theft purchase protection.)
Julian Kheel, senior industry analyst with ThePointsGuy, a website covering points, miles and credit cards, used this benefit to get a TV fixed after the manufacturer's warranty had expired.
The claims process is time-consuming, he notes. With these programs, you'll need to file a claim and provide documentation if your eligible purchase is in need of repair and is outside the manufacturer's warranty period. If approved, you'll typically receive a check or statement credit reimbursing you for repair costs, replacement costs, or the original purchase cost.
"You have to decide if the game is worth the hoops you have to jump through," Kheel says. "My TV was worth a few hundred dollars, so it was worth it. But for something that's just $10 to $15 it may not be worth your time."
Pay Less With Price Protection
You buy the air fryer your sister wants, only to find the same product elsewhere for less a few days later.
No worries! Credit cards with price protection pays you the difference between the higher price you paid with your credit card, and lower price you ruefully discovered later.
For instance, if you buy an eligible item with the United TravelBank Card and then see it advertised for less in print or online within 90 days of purchase, United TravelBank will pay you the difference, up to $500 per item, to a limit of $2,500 per year.
With purchases made with the Wells Fargo Visa Signature card, you can receive payment for the price difference if you see the items advertised for less within 60 days of purchase. The protection covers up to $250 per individual item, and up to $1,000 year.
As with the other benefits, there are caveats. So you'll want to check with your card issuer for how these benefits work if they're offered. For instance, to be eligible for price protection with both the United TravelBank and Wells Fargo credit cards, the item has to have been purchased in the United States. Some items aren't eligible for price protection—including jewelry, antiques, perishables, holiday decorations, and items bought on auction sites.
It may not be so easy to find a credit card that offers price protection, though. "It's a victim, to some degree, of technology," Kheel says. "Too many people were using automatic apps to track prices, and then filing claims."
In addition to the cards mentioned above, the HSBC Premier World Elite Mastercard and the Navy Federal More Rewards American Express card offer price protection. (The United Club Card also has price protection, but with an annual fee of $450, it may not be worth your while.)
Return Unwanted Purchases
If the cookware you bought for yourself didn't pan out, return protection can save you from having to toss it or give it away. The perk reimburses you for an item you no longer want, even if the merchant's return policy has expired.
"Most stores have a return policy of 30 days," Kheel says. "This protection extends the protection for 90 or 120 days."
For example, American Express offers return protection for up to $300 per item (and $1,000 per card each year) on eligible items within 90 days from the date of purchase. Mastercard offers return protection for up to $250 per claim with a maximum of four claims per cardholder during a 12-month period. The protection is valid on eligible items within 60 days from the date of purchase.
Cell Phone Insurance
You dropped your smartphone while taking a selfie, and the darned thing has never been the same since. If the credit card you bought it with has cell phone insurance, you could be in luck.
The coverage protects against damage and theft, typically up to $600 or $800, depending on the card issuer. You have the coverage as long as you pay your cell phone service bills with your credit card. Keep in mind that, as with cell-phone insurance you pay for, there may be a deductible with any claim.
A number of card issuers have added this benefit recently. Mastercard, for instance, announced earlier this year it was adding it to its World and World Elite cards, Kheel notes. But it's not widely available yet. "Some issuers have been slow to add this to their card, so you have to ask," Kheel adds.
From the 'Consumer 101' TV Show