When you shop through retailer links on our site, we may earn affiliate commissions. 100% of the fees we collect are used to support our nonprofit mission.
Learn more.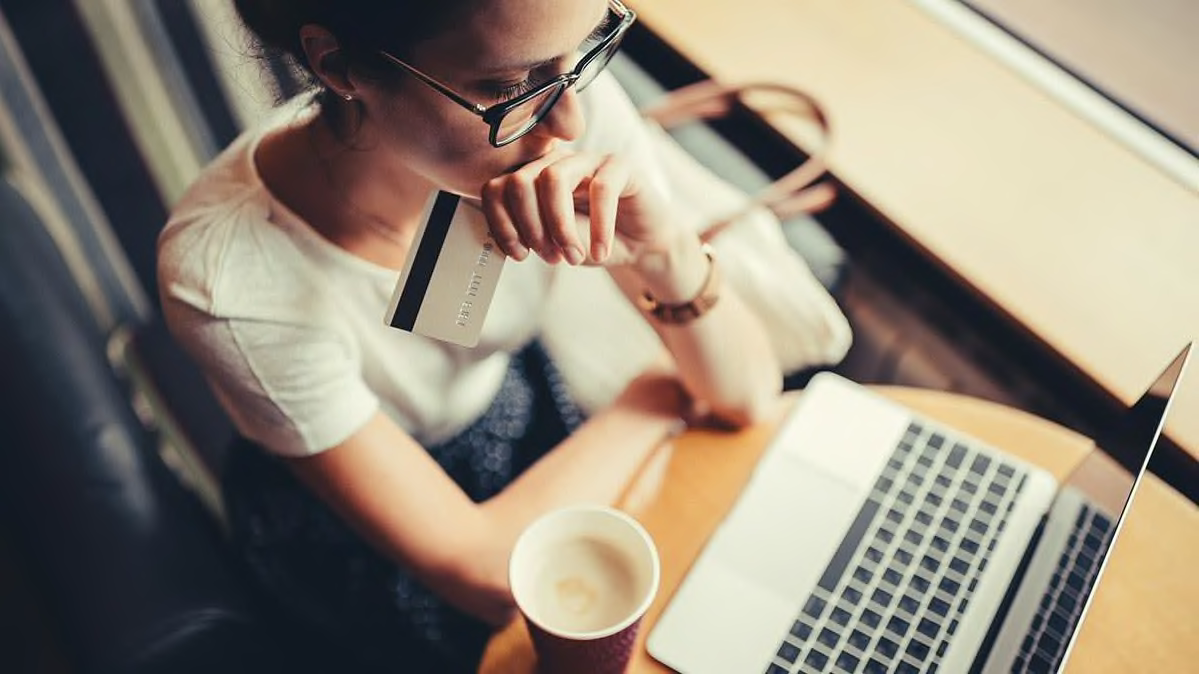 Consumers with low credit scores may soon be able to raise their number under a new scoring system that measures how responsibly they manage their checking or savings accounts—not just their payment history.
However, advocates and industry experts are concerned that the new scoring system could ultimately have a negative impact on consumers' finances and credit availability—and that in any case, lenders might not be quick to adopt it.
The new score, called UltraFICO, should become available in the summer of 2019. Consumers will have to opt in. If they do, data about their banking behavior—including the length of time their bank accounts have been open, the frequency of activity, and evidence of saving—in addition to their timely payment practices, will be used to calculate a score.
By figuring credit scores this way, the spectrum of people who qualify for credit could grow, the company says. Presently, about 7 million consumers have a too-thin credit history, or too-low scores (in the high 500s or low 600s) to be considered safe bets for lending, the company says.
However, the new credit score will be of no particular value to people who already have good credit and well-established credit histories, says Ted Rossman, a banking analyst at CreditCards.com.
Proceed With Caution
Though consumer advocates believe that helping formerly borderline consumers qualify for credit can be a good thing, they also worry that more lenient standards could have a negative long-term impact.
"While incorporating bank transaction data into credit scores could help some consumers raise their credit scores, consumers should exercise caution before opting into this program, and government regulators should keep a close eye on its implementation," says Maureen Mahoney, a policy analyst for Consumers Union, the advocacy division of Consumer Reports.
Rossman agrees. Looser lending standards can be a double-edged sword, he says.
Memories of the subprime housing market meltdown of 2008, when easy credit led lenders to provide mortgages to consumers who weren't good credit risks, are still fresh in many people's minds. When the economy turned south, many people found themselves unable to afford their payments. Millions were forced into foreclosure.
Another concern of Mahoney's: "Participating in this program involves sharing very sensitive banking information with third parties, so consumers should keep that in mind before doing so."
When the Good Times Stop Rolling
Today, consumers are in a much better place financially. Currently, the number of people with good credit is at a record high, Rossman says, and outstanding credit card debt—about $1 trillion—is what it was before the meltdown.
But with so many people who have good credit standing holding so much debt, the lending market is saturated, Rossman says.
That's why Rossman worries that the new UltimateFICO score is really a way for the credit card industry to expand its customer base and sell credit products to a riskier class of borrowers. That could spell trouble if there's an economic downturn. Plus, he points out, there are other ways for people who have little or no credit to establish themselves in the credit market.
Credit for Just the Rich?
Rossman also wonders how a new score using bank account info might change the way credit is doled out.
"Currently credit scores are figured by how well you repay your debts," Rossman says. That means that even those with low incomes can earn good credit scores if they can demonstrate that they borrow responsibly, he says.
UltraFICO scores require that customers maintain an average $400 minimum balance in their account. And while Rossman says that figure seems fair, he worries about what would happen if the threshold for minimum assets were to increase in the future.
"What happens if the role of income and assets comes into play? Will that make credit accessible only to the rich?" he asks.
Last, Rossman is unsure whether the new score will actually be used by lenders looking to extend credit.
UltraFICO will initially be available through a small group of lenders during its limited pilot phase, the company says on its website. And FICO says that banking institutions, including Pentagon Federal Credit Union, one of the largest U.S. credit unions, have expressed interest in using the new score. That interest may be a positive sign because often, when a new credit score product is introduced to the market, it's not immediately adopted by lenders, Rossman says.
However, the jury is still out on whether UltraFICO will gain market acceptance, and the precedent set by FICO 9 doesn't bode well.
"FICO 9 was introduced almost two years ago, but FICO 8 is still the most used score," he says, referring to two other widely used types of credit score.