Why the Pandemic May Be Hurting Your Credit Score
Reporting errors are piling up and consumers are being wrongfully penalized. Here's how to keep your credit healthy.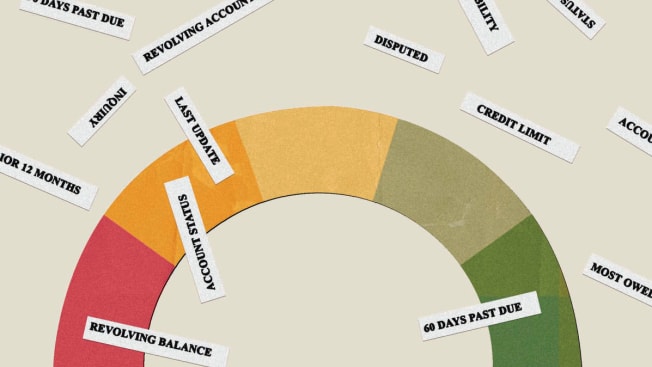 Josh Thomas, a self-employed computer programmer in Port Orchard, Wash., was worried about his job prospects after nearly three months in lockdown because of COVID-19. So last May he signed up online for an offer from his credit card company, Barclays Bank, to defer his monthly payments for up to three months.
But three months later, Thomas discovered that his credit score had dropped after checking his credit reports. Those detailed credit histories produced by the big credit bureaus—Experian, Equifax, and TransUnion—are used by companies like FICO and VantageScore to calculate a three-digit credit score. And that score is used by lenders when deciding whether to offer credit cards and auto, home, and student loans to consumers, and what interest rates to charge.
Thomas saw that Barclays had erroneously reported he missed a credit card payment in July, during his deferral period. He filed dispute claims with each credit bureau to correct the error but was unsuccessful. He finally sued Barclays in September as part of a class-action lawsuit in an effort to remove the late payment from his reports. The case is still pending.
Having a lower credit score meant that Thomas had to delay starting a nonprofit business he hoped to get off the ground, says Chris Rosfjord, his attorney.
Far-Reaching Consequences
Credit reporting agencies work behind the scenes, but they know a lot about you. Banks, credit card and mortgage companies, auto lenders, and others send the agencies data about the payment and borrowing activity of millions of consumers every day. Whether you pay a loan or debt on time, you've sought to open a new line of credit, even information about old credit card accounts—all of this gets captured under rules governed by the Fair Credit Reporting Act of 1970.
Given the volume of data, some errors are bound to happen, according to CR's Ejaz. But the huge number of mistakes is unacceptable, he says, especially now when so many people are on the brink of financial disaster.
The problem isn't just errors stemming from COVID-19-related deferred payments. Other common errors, such as accounts or loans that have been paid off but still appear as unpaid, individual loans reported multiple times, or debt that's listed as in collections but has been paid off, can pose hurdles if you need a loan or a line of credit, says Andy Milz, a consumer protection attorney with the law firm Flitter Milz in Philadelphia.
Even a wrong address can get you in trouble. For example, Alex Ozols, a San Diego attorney, had superb credit. But in April 2020, as he was applying for a mortgage, a routine check revealed that his score had dropped nearly 80 points, potentially affecting the mortgage terms. The culprit: a 2-year-old unpaid ticket Ozols received when driving a rental car. A collections agency had sent notices to him at an old address still listed in the rental company's system. Fortunately, Ozols was able to quickly fix the problem and get favorable terms on the mortgage.
Other kinds of mistakes can be more serious. Situations involving "mixed files"—when information from someone with a similar name or Social Security number is reported as yours—or if you've been the victim of identity theft and had accounts fraudulently opened in your name, can be particularly difficult to untangle. Meanwhile, you could be prevented from getting any kind of loan or credit card.
Your credit score matters even if you aren't seeking a loan. Potential landlords, cell phone and cable companies, and employers might view that information, says Edward Y. Kroub at Consumer Attorneys in Brooklyn, N.Y., which specializes in finance litigation. That information can be used to decide how much to charge you, how much of a deposit to require, or even whether you'll be hired for a job, he says.
Even seemingly minor errors can have a big impact on a credit score. When Jane Atkinson and her husband, Alex, went to purchase a home in Skokie, Ill., in March 2020, she knew that their bank would need to access their credit reports, which they had frozen years before, to approve a mortgage. As the clock ticked, Jane spent days scrambling to get her husband's report unfrozen, to no avail.
Finally, they discovered the source of the problem: Her husband's birth date was off by a single digit in the report. It was corrected, but Atkinson says, "It shouldn't be this hard."
When the increase in credit reporting problems due to the pandemic became clear, some states took steps to solve the problem. Last April, attorneys general in 21 states plus Washington, D.C., and Puerto Rico wrote a letter to the CFPB urging it to reconsider its relaxed 30-day policy for credit bureau disputes, saying that those states would enforce the 30-day period on their own.
But according to Francis Creighton, president and CEO of the Consumer Data Industry Association, which represents the credit bureaus, the credit reporting industry has been meeting the 30-day deadline.
Multiple bills in Congress could relieve consumers' pain. Two of them address credit report accuracy and consumer protections. One introduced by Rep. Josh Gottheimer (D-N.J.) and passed in the House in June requires that a full Social Security number match what's on a creditor's claim and a person's credit report. The current standard practice is to match just seven of the nine digits, which can lead to file mix-ups.
The second bill, introduced by Ayanna Pressley (D-Mass.) and passed in the House last January, would formalize the right of consumers to appeal a dispute decision, provide credit restoration for victims of fraud, and create an ombudsperson at the CFPB to handle persistent errors.
For now, the surest way to quickly catch bad information on your report is to check it frequently, especially if you've made any special arrangements with lenders or credit card companies, says Bruce McClary, senior vice president of communications at the National Foundation for Credit Counseling. To do that, go to annualcreditreport.com to request a free credit report from each of the three major credit bureaus. The agencies are providing free weekly online reports through April 2021.
Another option is to use a free credit report monitoring app like Credit Karma that alerts you to changes in your score. That's how Andy Cunningham of Chicago discovered that a hospital had checked his credit report multiple times in error when he was setting up a payment plan to settle a bill, dinging his score. Because he detected a change in his report almost immediately, Cunningham says he was able to address the problem quickly.
How to Fix Credit Report Errors
Prepare dispute materials for each credit bureau.
The three major credit bureaus—Experian, Equifax, and TransUnion—don't communicate with one another, so it's smart to contact each one. And filing with the individual credit bureaus, as opposed to your lender or bank, offers protections as far as how quickly your dispute must be handled. It also provides a legal pathway to sue the credit bureaus and creditors, if necessary.
Gather evidence.
With debt that's reported incorrectly, include account statements or payment records. Credit bureaus can dismiss claims without enough backup information as "frivolous." And resubmitted claims can be denied if they're considered similar to previous ones.
Create a paper trail.
Write a letter explaining the problem. Avoid using standardized online forms provided by the credit bureaus, which might oversimplify your dispute by requiring you to choose among predetermined check boxes, says Andy Milz, a consumer protection attorney in Philadelphia. Plus, by submitting your dispute online, you could unwittingly waive your right to sue as an individual or in a class action, he says.
Send all materials by certified mail.
And keep copies for yourself. This makes it easier to confirm that the credit bureaus follow the lawful timelines.
They have five days to get disputed information to the financial institution, for example. If the lender doesn't investigate and respond to the dispute in time, and you take the issue to court, the credit bureaus are legally required to delete the information. In addition, that makes it more likely that "the consumer will win and the defendant will pay the consumer's legal fees," says Edward Y. Kroub, of Consumer Attorneys in Brooklyn, N.Y.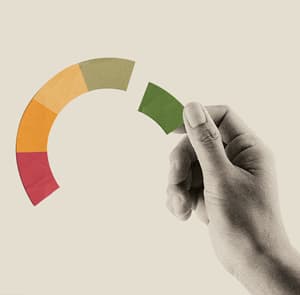 IF YOU WIN YOUR DISPUTE
Ask for corrections. At your request, the bureaus must send an updated report to anyone who's checked your credit in the past six months.

Guard against recurring errors. Sometimes errors that have been fixed can wind up back on your report, Kroub says. If this happens, you'll need to dispute the error again.


IF YOU LOSE YOUR DISPUTE
Consider working with an experienced attorney. You can sue a credit bureau or financial institution over credit reporting errors. If a company is found in violation, your legal fees will be automatically covered, Kroub says, also noting that most law firms won't require payment up front to review your case. Find an attorney through the National Association of Consumer Advocates, at consumeradvocates.org. In cases of identity theft you have additional rights, including the right to obtain detailed documentation about accounts improperly opened in your name.

Add a personal statement to your report. It can provide context and explain the corrective steps you tried, says Bruce McClary at the National Foundation for Credit Counseling.

File a complaint with the Consumer Financial Protection Bureau, at consumerfinance.gov if you think the outcome of your dispute was unfair.
Editor's Note: This article also appears in the March 2021 issue of Consumer Reports magazine.