When you shop through retailer links on our site, we may earn affiliate commissions. 100% of the fees we collect are used to support our nonprofit mission.
Learn more.
Almost from the minute it was proposed, Vermont's 2014 law mandating labeling for foods that contain genetically modified organisms, or GMOs, has been challenged by the food industry. Today in federal appeals court, the issue will be debated again.
The Vermont Genetically Engineered Food Labeling Act requires that by July 2016 all food and beverages sold in the state—including bread, cereal, snack chips, soy milk, and more—contain GMOs carry a label that reads produced with or partially produced with genetic engineering. GMOs are plants or animals that have had their genetic makeup altered in a lab. Unlike cross-breeding, which involves the transfer of DNA between closely related plants or animals, genetic engineering techniques move genetic material from any organism to any other organism.
The Grocery Manufacturers Association, Snack Food Association, International Dairy Foods Association, and the National Association of Manufacturers sued to block the law, and wanted the courts to postpone implementing it while that case was being argued. This past April, a judge denied that request, the organizations appealed, and the case is now with the U.S. Court of Appeals for the Second Circuit in New York City. Meantime, the clock continues ticking toward the July deadline.

The outcome of today's hearing could have far reaching implications, affecting what consumers not only in Vermont but also nationwide will see on the packaging of the foods they buy.
Here's what you should know about this law:

How Would the Outcome of This Court Hearing Affect You?
An appeals court decision in favor of the food-industry groups would make it more difficult for other states to enact their own GMO-labeling laws. For example, Connecticut and Maine have GMO labeling laws that will go into effect when nearby states pass similar laws. Massachusetts and New York have their own labeling bills in the works.
Should the food-industry appeal be unsuccessful, companies will have to begin to change food labels to comply with Vermont's July 2016 deadline. If manufacturers find it difficult to create special labels for just one state, they might decide to put GMO labels on products they sell in every state. Here at Consumer Reports, we believe this transparency would allow you to make more-informed buying decisions at the supermarket.
Why Do Some Companies Prefer Not to Label Products As Containing GMOs?
The Grocery Manufacturers Association has said that Vermont's law "is a costly and misguided measure that will set the nation on a path toward a 50-state patchwork of GMO labeling policies that do nothing to advance the health and safety of consumers."
Some companies do support the new Vermont law, as does a broad range of consumer and environmental groups, including Consumers Union, the policy and advocacy arm of Consumer Reports. Consumers Union submitted an amicus curiae (friend of the court) brief in response to the trade groups' appeal of the lower-court decision. Joining Consumers Union was Ben & Jerry's, the Vermont-based ice cream company that's owned by Unilever.
"Safety is not the point. Almost all the labels required on food—such as ingredients and fat content—are informational. So is GMO labeling," says Jean Halloran, director of food policy initiatives at Consumers Union. "The debate over GMO labeling is about consumers' right to know what they are eating."
In a recent nationally representative poll from Consumer Reports, 92 percent of people said they want GMO labeling. Halloran adds, "other polls have had similar findings. The food industry should stop fighting the public's right to know in court and start listening to what their customers want."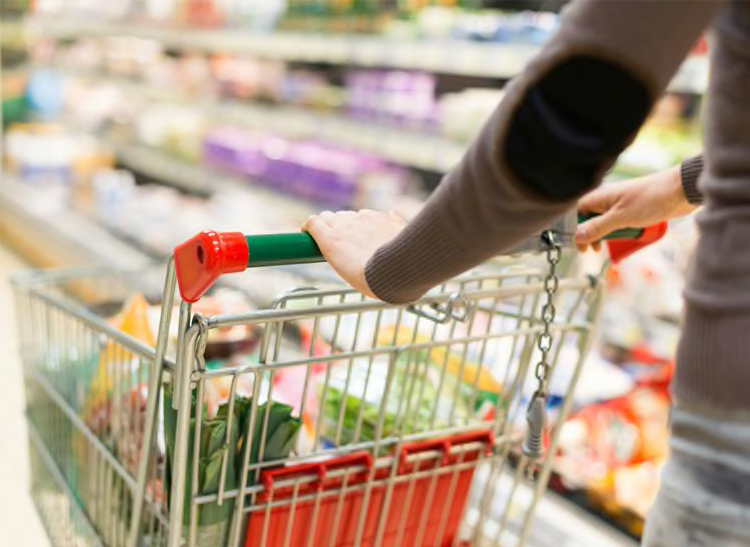 Will You Pay More for Groceries If GMO Labeling Goes Into Effect?
The cost to consumers would be less than a penny a day. That's according to a report commissioned by Consumers Union and conducted by the independent economic research firm ECONorthwest. In a statement to the lower court, Jerry Greenfield, the co-founder of Ben & Jerry's, explained that the company makes label changes to 20 to 30 percent of its products every year for different reasons, and label changes have never caused the company to raise its prices.
Many Products Already Carry Non-GMO Labels. Isn't That Good Enough?
Organic foods and those that carry the Non GMO Project verified seal contain—at most—trace amounts of GMO ingredients, if any. However, these products represent a small percentage of the food on store shelves. The vast majority of canola, corn, soy, and sugar beets are genetically engineered, and these foods are a component of many different products. "Federal law already requires labeling of foods that have been previously frozen, made from concentrate, pasteurized, or irradiated," says Halloran. "We believe the label should also say if food is genetically engineered."
If the Court Rules in Vermont's Favor, Will More Products Have GMO Labeling Starting in July 2016?
Not necessarily, because this fall the House of Representatives passed the Safe and Accurate Food Labeling Act of 2015 (H.R. 1599).
Opponents of this legislation refer to it as the DARK Act—Deny Americans the Right to Know—since it means that federal law would prohibit mandatory GMO labeling and nullify existing state labeling laws.
A Senate hearing on genetically engineered crops is scheduled for October 21, 2015.
If you support GMO labeling, as we do, go to ConsumersUnion.org to send your senators a message to oppose the DARK Act.