Will GMO labeling boost your grocery bill?
A new report commissioned by Consumer Reports says not by much
Published: October 16, 2014 03:45 PM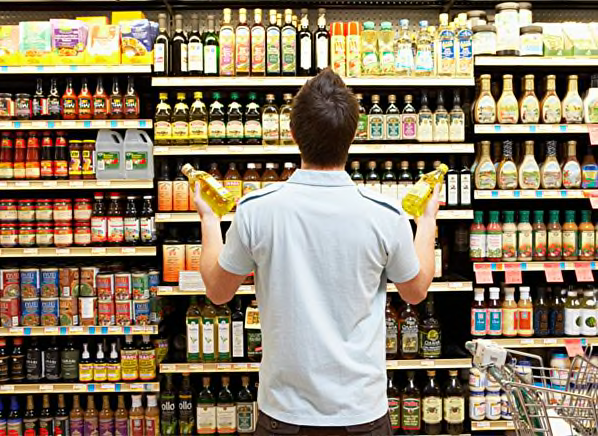 How much would you be willing to pay to know if your food contains genetically modified organisms? How about less than a penny a day? That's all that mandated GMO labeling would add to consumers' grocery bills, according to a recent analysis of existing studies commissioned by Consumers Union, the policy and advocacy arm of Consumer Reports, and conducted by the independent economic research firm ECONorthwest.
More than two dozen states have either passed legislation or are considering similar actions compelling food manufacturers to inform consumers right on the product's package that the food contain genetically modified ingredients. And this month, Oregon residents will begin voting on a state ballot initiative that would require GMO labeling. When similar GMO labeling measures were being considered in California, Washington, and New York, food manufacturers and others who fought them cited industry-financed studies that suggested that food prices would skyrocket, boosting a typical family of four's spending at the supermarket by $400 to $800 per year. But the Consumers Union analysis found that the median cost that might be passed on to consumers is just $2.30 per person annually, or $9.20 for a family of four.
Why such a big difference? The industry's rationale goes something like this: If consumers know a product has genetically modified organisms, they'll perceive it negatively and won't buy the product. As a result, food producers will be forced to reformulate their products by switching to more expensive all-organic ingredients to avoid labeling the food as containing GMOs (USDA Organic guidelines forbid the use of genetically modified organisms), and consumer prices will increase dramatically. "There is no factual basis for this assumption," Jean Halloran, Director of Food Policy Initiatives at Consumers Union, said. "In the more than 60 countries where GMO labeling already is required—including many where American food companies sell their products—food prices have not increased as a result of mandatory labeling." And as our recent GMO testing revealed, food products do not have to contain all-organic ingredients to qualify as non-genetically modified.
What's important is that consumers have information about what's in their food so they can make decisions about which foods to buy. "Producers already must label foods that are frozen, from concentrate, homogenized, or irradiated," Halloran said. "This allows consumers to choose the products that are right for them. Given the increased herbicide use involved in growing almost all GMO crops, as well as FDA's failure to require human safety assessments, and the minimal cost impact found by this new analysis, we think labeling is well worth it."
—Andrea Rock