When you shop through retailer links on our site, we may earn affiliate commissions. 100% of the fees we collect are used to support our nonprofit mission.
Learn more.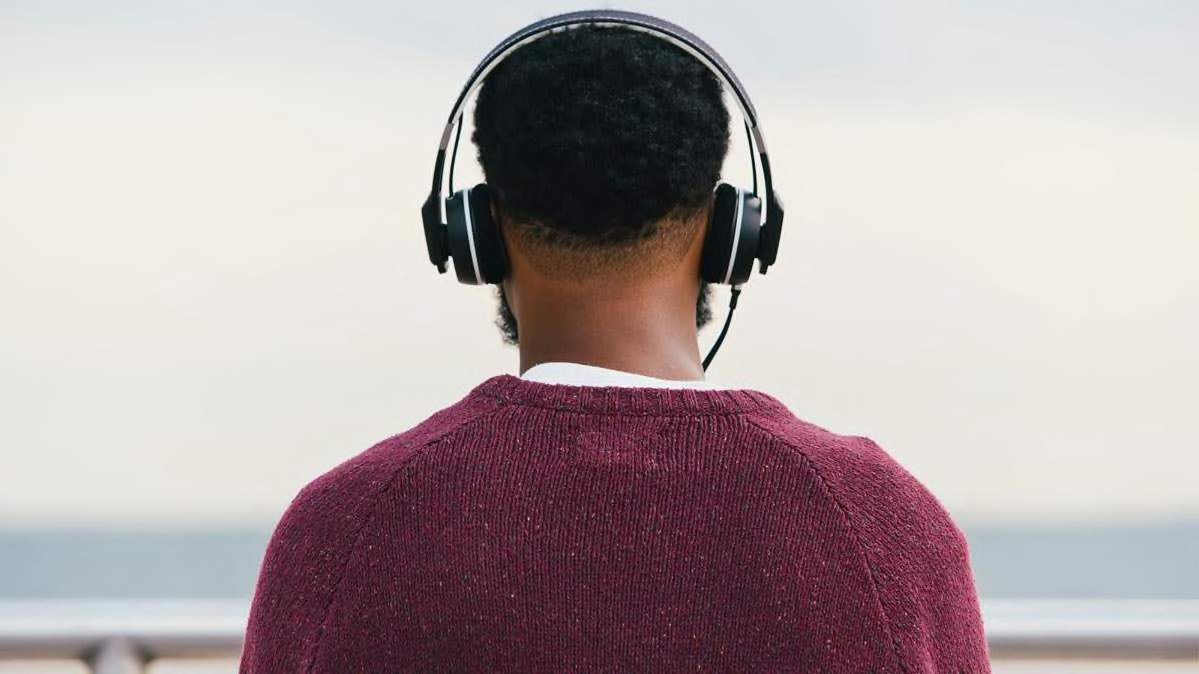 Many of the best-sounding headphones in Consumer Reports' ratings have one thing in common: They all fit over the ears. Of course, in-ear models are lightweight and easy to stuff in a pocket—and they can sound great, too—but audiophiles looking for excellent sound still have more choices among traditional over-the-ear cans.
You may find over-ear headphones more comfortable, as well. And if you wear certain types of hearing aids, over-ear models are the only practical option.
CR membership comes with access to our ratings of more than 150 headphones, from feathery true wireless earphones to wired, studio-worthy cans.
We buy every product we test at retail to bring you an independent perspective you can rely on.
Below, you'll find great picks for over-ear headphones whether you're looking for uncompromising sound, wireless capability, excellent noise-canceling functionality, or just decent performance at a great price.
Wired
With few exceptions, our tests show that if you want the best audio that headphones have to offer, you'll find it comes with a wire. And unless you've got noise-canceling headphones, you don't have to worry about batteries dying the way they might if you're using Bluetooth.
The best: The Grado Prestige SR325e is the company's flagship model, and it's a sound-quality champ, according to our testers. Keep in mind that the open-back ear cups—a design choice intended to add clarity to the audio and give it a more natural feel—aren't meant to block sound from bleeding in or out. That means they're best for quiet environments where you won't bother your neighbors and they won't bother you.
The bargain: The Audio-Technica ATH-M50x is a popular choice for home and studio use. These $150 headphones have a great sound, and their closed-back design will muffle some external noise and limit the amount of sound escaping. If you're looking for something really cheap, you can check out the Monoprice HiFi DJ-Style Pro, a closed-back pair with okay sound that sells for just $15.
Wireless
You don't need earbuds to get the freedom of wireless headphones. Some over-ear Bluetooth headphones deliver admirable audio and come with integrated controls for calls, volume, and playback.
The best: Marshall puts out more than iconic British guitar amps; the company makes some impressive headphones as well, starting with the Marshall Monitor Bluetooth. They are among the best-sounding wireless models in our tests. They come with a detachable audio cable, so you can use the headphones without draining the rechargeable battery. The ear cups fold in for easy storage.
The bargain: The Sennheiser HD 4.40BT doesn't score quite as high in our tests, but its audio quality is above average, and we've seen it sell for under $100. Like the Marshall listed above, it comes with a detachable audio cable for battery-free listening.
Noise-Canceling
Noise-canceling headphones are a must-have for some consumers who want to tune out the world and focus on their music—or just tune out the world.
The best: The Bose Noise Cancelling Headphones 700 are the long-awaited successor to the company's flagship QuietComfort 35 Series II headphones. The two models are almost identical in terms of their superb sound quality and noise cancellation, but the 700's have some appealing upgrades, like a slimmer profile, more integration with digital assistants, and touch controls. According to Bose, call quality is improved as well, though CR doesn't test this function. With all of that in mind, the older Bose QuietComfort 35 Series II is still available. If you don't mind forgoing the latest features, you can pick it up for less.
The bargain: The JBL Live 650BTNC Live often sells for less than $150, a small marvel given its performance. These over-ear headphones deliver outstanding noise cancellation and great audio quality, though the sound isn't quite as good as Bose's best offerings. JBL hasn't skimped on features, either. The 650BTNC comes with a detachable audio cable for use with wired devices, a quick-charge function, the ability to simultaneously pair with multiple devices, and a generous 20-hour battery life, according to JBL. A free app adds some additional functionality.
The Science Behind Noise-Canceling Headphones
Whether it's concentrating on work or blocking out undesirable sounds, noise-canceling headphones can be a huge help. On the "Consumer 101" TV show, Consumer Reports' experts Elias Arias and James Dickerson, Ph.D., explain to host Jack Rico the tech behind these handy devices.