Best True Wireless Earphones of 2022
Models from Anker, Samsung, Skullcandy, and Sony are among the top performers from our tests
When you shop through retailer links on our site, we may earn affiliate commissions. 100% of the fees we collect are used to support our nonprofit mission. Learn more.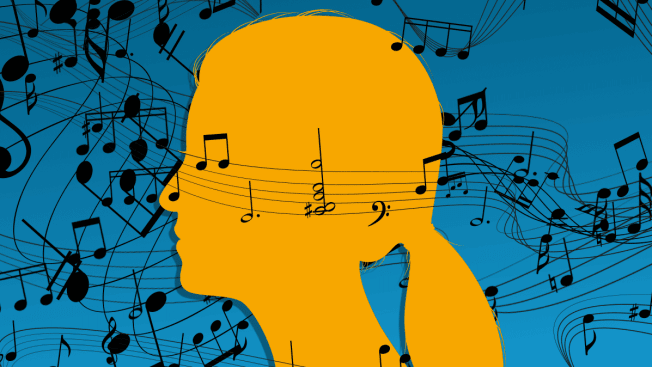 When Consumer Reports first tested true wireless earphones in 2016, we weren't impressed. Connections cut out, controls were finicky, and the sound was nothing special. For a while, reliable earphones without a cord or cable connecting the earpieces were little more than a tantalizing promise.
Six years later, all that has changed. The best true wireless earphones are now among the highest-scoring models in our ratings. Below you'll find our top picks for true wireless headphones. First, though, there are a couple of factors to consider before you buy your next pair.
The Skullcandy Dime True Wireless earphones are an absolute steal at $25. Their sound quality isn't outstanding, but it's above average—and very impressive considering the price. They have an advertised 3.5-hour battery life and a carrying/charging case good for an additional 8.5 hours of power.
One caveat: Skullcandy received a dismal rating for owner satisfaction in our latest headphones member survey on headphones. That doesn't necessarily mean every Skullcandy product is a dud, though, and the Dime may be worth a gamble at this price.
Best Cheap Noise-Canceling
1More has a reputation for top-of-the-line performance at midrange prices, and that describes the company's ComfoBuds Pro. You get the convenience of true wireless headphones, great sound quality, and superb noise cancellation, all for around $100.
These headphones also deliver modern noise-canceling features, including adjustable levels of sound blocking and a monitor mode that pipes in outside sound when you want to hear it.
With noise cancellation turned on, 1More advertises a 6-hour battery life backed by a charging case that will power up the headphones twice before it needs to be plugged in again. To sweeten the deal, the ComfoBuds feature a quick-charging function for an extra 2 hours after just 15 minutes of charging.
The SoundCore Spirit x2 from Anker is a great choice if price and battery life are top priorities for you. These headphones will run for 9 hours, according to the manufacturer, enough for a full day of listening. The carrying case is marked for three full charges.
Our tests found that these earphones deliver better-than-average sound quality. The audio wasn't quite as good as some of the other models on this list, but the SoundCore Spirit x2 should be a decent choice for most listeners.
They have hooks that wrap around your ears for a secure fit, but not everyone will find them to be comfortable, so you may want to double-check the return policy before you buy this model. You'll get some nice extra features, including a quick-charge function and an adjustable equalizer that you use via a smartphone app.

The Samsung Galaxy Buds' superb audio quality isn't just the best on this list; it ranks among the best from any headphone in our ratings. Samsung has put out several updated models, such as the Buds+ and the Galaxy Buds 2, but in our tests the original Buds still come out on top.
The Galaxy Buds come in an unobtrusive charging case that rivals the portability of AirPods, and like Apple's offering, the case can be charged wirelessly if you own a compatible charging pad. Samsung says the case holds only enough power to charge the earphones a little over one time between its own charges, but the earphones have an advertised 6-hour battery life, better than average for true wireless models.
These earphones have integrated touch controls for calls, volume, and playback, and according to Samsung, they're water-resistant. And unlike many true wireless models, our testers say, the Galaxy Buds shouldn't pose problems with comfort or fit for most users.
Let's start with the facts. If you want outstanding sound quality, there are better headphones for less money than Apple's AirPods, and that's been true since they launched back in 2016. But there's a reason for the AirPods enduring popularity. If you have an iPhone or other Apple products, the AirPods will give you a more seamless experience. Pairing the headphones is simple, you can switch from listening on your phone to a Macbook without much thought, and newer AirPods models are built for effortless compatibility with Siri. However, using the AirPods with an Android phone can be cumbersome, and some features such as customizable controls and automatic pausing aren't available.
In the past, the AirPods sound was so mediocre that we couldn't recommend them, even with their other advantages in mind. But with some recent updates, that's changed. The third generation AirPods were redesigned for a dramatic improvement in audio quality. Apple's noise-canceling earbuds, the AirPods Pro, also earn a CR recommendation, but the 3rd generation is a lot cheaper. You can still find better sounding headphones for the money (including models on this list), but if you're an iPhone owner and ease-of-use is a top priority, the trade-off could be worth it.
Apple AirPods Pro may come to mind first if you're shopping for noise-canceling true wireless headphones. But with the WF-1000XMM4, we think Sony has a better product, and it's usually cheaper, too. It has outstanding sound quality and top-of-the-line active noise reduction. (If you're looking for a bargain, the previous model, the XM3, is cheaper than the AirPods and still outperforms them.)
Sony's latest comes packed with additional features, including variable noise cancellation, which you can adjust to let in more or less sound; a monitoring mode to actively pipe in audio from your surroundings; and Speak-to-Chat, which can automatically pause the music when you start talking.
According to Sony, the XM4 has a 5.5-hour battery life and comes with a portable charging case that holds 16 hours' worth of power before it needs to be plugged in again. But our testers say some users, particularly people with larger ears, may feel that this model doesn't fit securely.
In our last survey, Sony's noise-canceling headphones earned superb reliability and owner satisfaction ratings.
With so many types of headphones, how do you know which pair is right for you? On the "Consumer 101" TV show, Consumer Reports expert Elias Arias explains everything you need to know.