How to move your data to a new phone
It's not hard, but there are few tricks to know—especially if you're going from an iPhone to an Android phone, or vice versa
Published: December 21, 2014 06:00 AM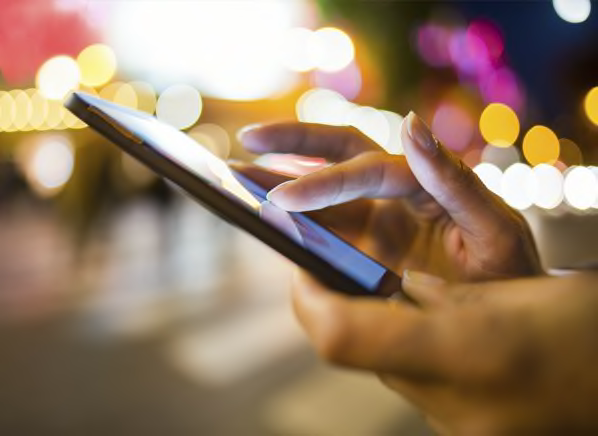 This is a good time to buy a phone, both because the phones have improved so much (check our
smart phone Ratings),
and because you can now buy a new phone without entering into an onerous contract. Mobile carriers are actively competing for your business
with simpler, more affordable options
than what they've offered before. Once you do have a new phone and new plan, there's just one last detail remaining: Moving your data. Here's how to do it.
App data
Much of the data you may think is on your smart phone (e-mail, Tweets, Facebook posts, Amazon order history, etc.) is actually stored on remote servers. Most big e-mail, social, and retail sites have apps for both Android and iOS devices. If you install those apps on your new smart phone and log into your account, you'll instantly have access to that data on your new device.
Calendars and contacts
This data is generally stored locally on your phone, but if you're staying within the same operating system, transferring it to a new device is relatively easy.
Apple iPhone users can back up calendar and contact data through the company's iCloud service.
When upgrading from one Android device to another, logging into Gmail links your new phone to your contacts and calendar appointments. One caution: On some Android phones, calendar entries are saved to your phone by default. So make sure you save them to your Google account instead.
The work required to move this data between iOS and Android devices depends on the direction you're going. Accessing your Google contacts and calendar appointments on an iPhone is easy—just add your Google account in Settings.
Moving contacts from an iPhone to an Android phone requires more work. The easiest solution is to use an app such as My Contacts Backup. Download it onto your iPhone and it should quickly copy contacts and calendar appointments and allow you to e-mail a vCard file of them to your new phone.
Photos
Again, backing up your photos and videos should be easy when you're staying with the same platform. Use Apple's iCloud for iPhones or Google+ Photos with Android devices.
You can move photos from an iPhone to an Android phone using a similar process. Download Google+ from Apple's App Store, then back up your photos to a Google+ Photos folder in the cloud. They should now be accessible to any Android phone logged into Google+ Photos.
To transfer photos from Android to iPhone, install Google+ on your new iPhone, then download your photos through the app. Or use a service such as Dropbox.
Texts
Many people assume that text messages, which are linked to your phone number, will follow you to your next phone. They won't; they're stored on the phone itself.
For iPhones, you can back up texts through iCloud or iTunes, then restore the data to your new device.
Free apps such as SMS Backup & Restore are a good solution for Android: They let you save a copy of all of your messages to a memory card or to a cloud-based server such as Google Drive. SMS Backup & Restore is available in both Google Play and Apple's App Store, so you'll be able to move your text messages from an Android device to an iPhone or vice versa.
Movies and music
Buying movies on iTunes may have seemed like a good idea, but thanks to copy protections and format incompatibilities, you won't be able to watch them on your new Samsung Galaxy device. However, you can stream your favorite flicks from other services, such as Amazon Instant Video, Netflix, Hulu Plus, and UltraViolet. Ditto for music services such as Spotify, Google Play Music, and Amazon Music. Of course, you can play music purchased from iTunes, Amazon, or Google on any phone.