Selling It
Goofs, glitches, and gotchas spotted by our readers
Published: April 02, 2015 06:00 AM
Gut check
Show us the gaffes!
Send us the goofs and glitches you find. Submit them by:
E-mail: SellingIt [at] cro [dot] consumer [dot] org
Postal mail: Selling It, Consumer Reports, 101 Truman Ave., Yonkers, NY 10703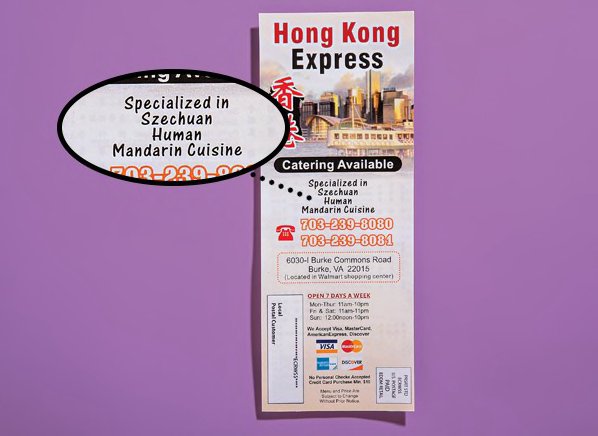 This place must take that phrase literally, according to this menu, submitted by Bob Kaplan of Fairfax Station, Va.
Back to top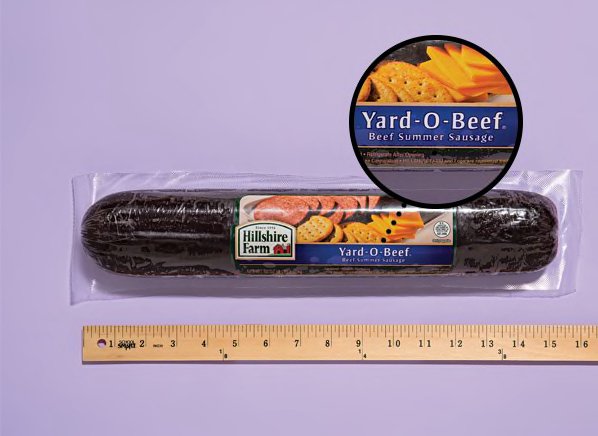 That's what Rick Vincent of Phoenix thought. A customer-service rep told us that the company uses 'yard' to mean a large amount.
Back to top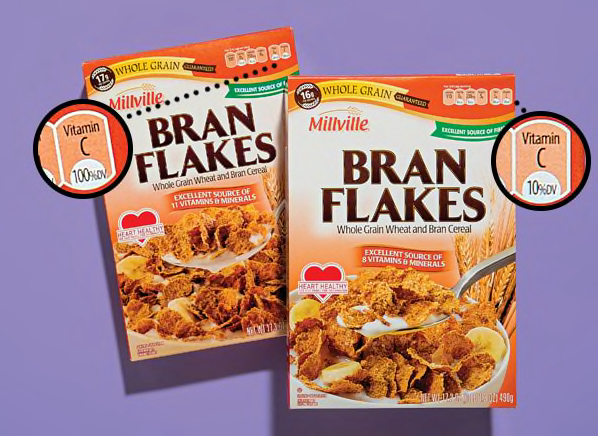 A close look at these two ­cereal boxes, sent in by L.C. Marsh of Kansas City, Mo., reveals a change in ­serving size, an addition of high fructose corn syrup, and a ­reduced amount of vitamins and minerals, including vitamin C.
Back to top
Show us the gaffes!
Send us the goofs and glitches you find. Submit them by:
E-mail: SellingIt [at] cro [dot] consumer [dot] org
Postal mail: Selling It, Consumer Reports, 101 Truman Ave., Yonkers, NY 10703