Surprising credit card fringe benefits
Tucked away in the fine print are deals that can save you money
Published: June 24, 2015 12:00 PM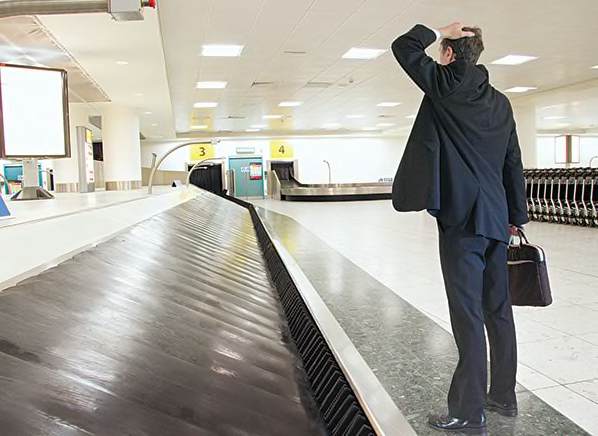 After Federico Presutti flew from Pittsburgh to Pisa, Italy, to join his family for vacation, he was distressed to find that his bags hadn't made it there with him. "I figured it would mean losing at least a day of our vacation," says his father, Francesco Presutti.
After initially panicking, Francesco remembered that he had bought the family's tickets with the Chase Sapphire Preferred credit card. He went online and discovered that doing so came with a big fringe benefit: baggage-delay insurance. Turns out the card will cover purchases of up to $100 per day for five days for things such as toiletries and clothing. The family headed to their beach destination, and in a few hours Federico was outfitted with new clothes and sandals at no expense to any of them.
Many consumers apply for credit cards based on the kind of rewards or cash-back deals they offer, but few dig into the fine print to see what additional fringe benefits there might be. Ignoring these fringe benefits could mean incurring unnecessary expenses.
Inside the fine print
Missed-connection insurance
If you have traveled by air and missed a connecting flight, you know the fear. What do you do if there are no other suitable flights? One uncomfortable option is to camp out on the airport floor until something becomes available. If you're lucky, maybe the airline will wheel in cots. Or you can try to get it to pay for a hotel room, although it might not be willing or able.
But if you bought your ticket with any of a number of credit cards, including the Chase Sapphire or the Hyatt Visa, you could book a room on your own knowing that your credit-card issuer will pick up the tab. Cards with missed-connection insurance let you take a taxi to a hotel, check in, order meals, and even buy toiletries. There might be restrictions: Your travel might need to be delayed by more than 12 hours, for example, or require an overnight stay. But if you meet them, you're covered for expenses of up to $500 per ticket.
Price-drop protection
It's frustrating to make a purchase only to see the item go on sale later. The price-protection benefit relieves the sting by refunding some or all of the difference. Barclaycard, Chase, Citi, Discover, and MasterCard offer some version of that deal. The amount of protection varies and doesn't apply to all products. Jewelry, for example, is excluded. If you used a Discover card, the difference in price can't exceed $500, and the refund limit is $2,500 per year. Other cards, such as MasterCard, only refund a price drop of up to $250 for a single item, and refunds are capped at $1,000.
Cell-phone replacement insurance
Many consumers have no idea that credit cards can help cover the cost of a new cell phone if one is damaged or stolen. For that insurance, though, you need to pay your monthly cell-phone bill with a qualifying credit card. A Wells Fargo credit card, for instance, will give you up to $600 worth of protection. In case of theft, you'll have to file a police report or other paperwork to prove that your phone is gone. And loss isn't included, so if you left your phone in a taxi, you're out of luck.
More time to return items
What happens if you want to return an item but the retailer will no longer accept it? American Express and Discover provide a return extension benefit. In the case of American Express, that usually lengthens the return period to 90 days from the date of purchase for items worth up to $300. You can return up to a maximum of $1,000 worth of goods per cardholder account each year. You'll have to keep your receipts, and you'll find that the extended return policy doesn't apply to some kinds of products, such as computer software.
Extended warranties
We don't think you should pay for an extended warranty (most consumers never use the benefits), but we're happy if you can get one free. You're covered if you make a purchase using a credit card from any of the major companies (although Visa doesn't offer the perk to all cardholders), provided the product comes with a manufacturer's warranty. There can also be differences in coverage, such as the length of the extended warranty—usually up to one year—and whether refurbished items and wear and tear are covered.
Getting cash
If you're caught short, you don't have to head to an ATM. Discover's Cash-Over program lets you add a dollar amount—up to $120 per 24 hours—to your purchase and pocket the difference. There are no fees because the withdrawal isn't considered a cash advance. The service is available only in certain stores. And if you don't pay your bill in full, your cash withdrawal will be subject to the interest rates you're paying on your balance.