AA Batteries That Are Built to Last
Find the models that belong at the top of your shopping list, for holiday gifts or everyday use
Published: October 29, 2015 10:00 AM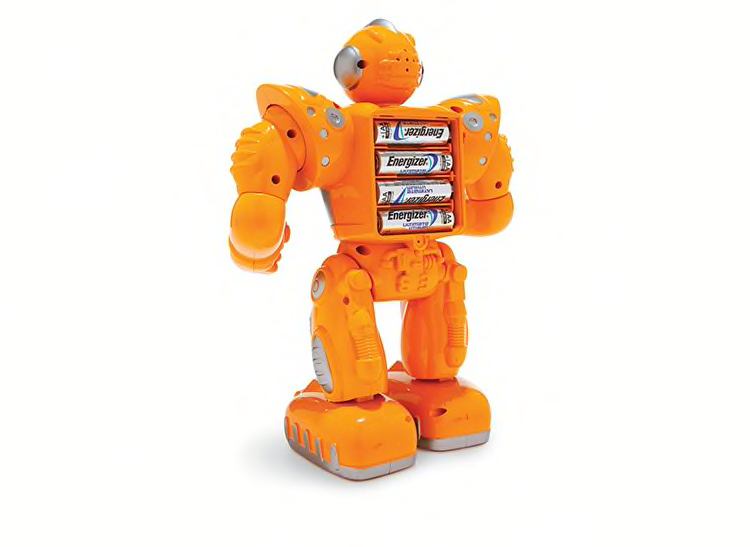 Nothing kills the joy of a holiday morning like forgetting the batteries. So if you don't want to run to the store in your pajamas, plan ahead and buy the best batteries to power those train sets and talking dolls.
We recently tested and rated 15 AA batteries for performance and price—13 alkalines and two lithiums (no rechargeables). Prices ranged from just 62 cents per pair to almost $5 per pair. To simulate toy use, we put each battery to work for one full hour per day until it died. To test how well the AA batteries work in a flashlight, we ran each model for 4 minutes per hour for 8 straight hours, let it sit for 16 hours, then repeated the pattern.
What we found: A Duracell alkaline—priced in the middle of the pack at $2.48 per pair—did as well as an Energizer lithium that cost almost twice as much. And a Rayovac alkaline ($2) surpassed the highest-priced battery we tried, another Energizer lithium ($4.96). Check our AA battery buying guide and Ratings for all the details.
Does that mean you should avoid lithium batteries? No, they still rate higher than most of the alkalines we put to the test.
It's always smart to stock up on AA batteries when they go on sale, especially when you find a good price on larger-sized packages, which are usually a better value anyway. And here's a sweet deal for Costco members: High-scoring Kirkland Signature alkalines, sold only in packs of 48 or 72, come out to about $1 per pair.
To Get the Best Results
Don't mix and match. To avoid leaks and ruptures, always use batteries of the same age, brand, and type to power your devices.
Clean the contact surfaces and battery compartment. Use a fresh pencil eraser or rough cloth to do that each time you install new batteries.
Don't keep batteries in your pocket. Exposure to metals—say, loose nickels and dimes—can short-circuit them.
Store them in a cool, dry place—ideally in the original packaging. That will protect them from heat, moisture, and short-circuiting. Notice we didn't say anything about storing them in a refrigerator. Despite what you may have heard, batteries don't like the cold.
Don't try to recharge them. Unless they're rechargeable, of course. Regular batteries can explode. Abusing them is a bad idea, too. So put down that sledgehammer!
Give them a break. Before you store those singing, blinking holiday decorations, remove the batteries. Better to replace a few AAs a year from now than to lose a family treasure because of leakage.
Do you have a go-to battery brand?
Tell us in the comments below.
Editor's Note: This article also appeared in the December 2015 issue of Consumer Reports magazine.