Quick test: Travel-friendly BubbleBum inflatable booster seat
Our testers evaluate this portable solution to see if it is full of hot air
Published: August 01, 2013 05:15 PM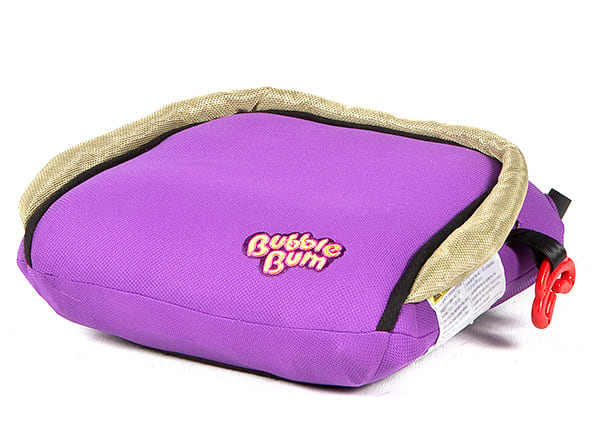 To address travelers' need for a child booster seat, UK-based BubbleBum has come up with a clever solution: an inflatable seat. The BubbleBum seat is essentially a cushion that can be stored in a purse or carry-on bag and quickly inflated by mouth.

Intrigued, Consumer Reports' engineers wanted to know whether the $40 BubbleBum actually worked well, or like inflatable beds and boats, is not as good as the real thing. So, we bought one.

Our testers found the BubbleBum to be a durable, good-quality product. It is super-lightweight and compact when deflated, making it ideal for travel. We like that it has a minimum weight limit of 40 pounds, which encourages parents not to use it for children who are too young and would be safer in a five-point harnessed booster.

But the BubbleBum was not as good as other, similar backless boosters in our tests. The belt path for attaching this booster to the vehicle's seat was hard to use, and the seating area was narrower than other boosters, making it potentially less comfortable for the child, especially one close to the seat's 80-lb. weight limit. Of course, there may be appeal in the narrow bottom for three-across seating or in fitting small overseas rental cars filled with luggage.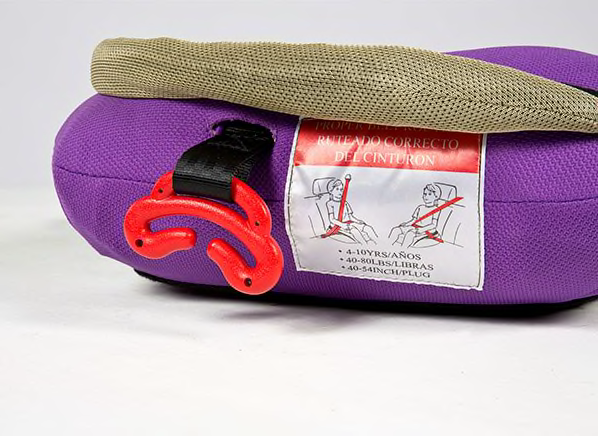 Consumer Reports considers highback booster seats safer for children than backless models, because they provide more protection in a side-impact crash, optimize belt placement on the mid-part of a child's shoulder, and provide a more comfortable place for the child to rest his head if he falls asleep.

Top-rated highback boosters include The First Years Compass B530 ($90), although many family's may find the strong-performing the highback-to-backless booster Evenflo Big Kid Amp Highback ($40) more appealing at less than half the price. If you favor a backless booster for short trips or for the convenience of the small size, consider the lightweight, easy-to-use Harmony LiteRider ($14), which fit a variety of children and vehicle interiors. As you look for the right model for your needs, consider that dedicated backless-only models generally provide a better fit for children that highbacks that can convert to backless models.

CR's take: This booster is better suited for occasional travel than everyday use. For that purpose, it is quite clever and well made. With recommended boosters from our tests starting at $14, there's no reason to swap out the real thing for an inflatable unless, like it is to keep in your luggage in case you're left high and dry at the car-rental counter, or to otherwise use in a pinch.

—Artemis DiBenedetto