Best computer discount programs for students
Other electronics are also covered by deals from manufacturers and some retail stores
Last updated: July 16, 2014 08:00 AM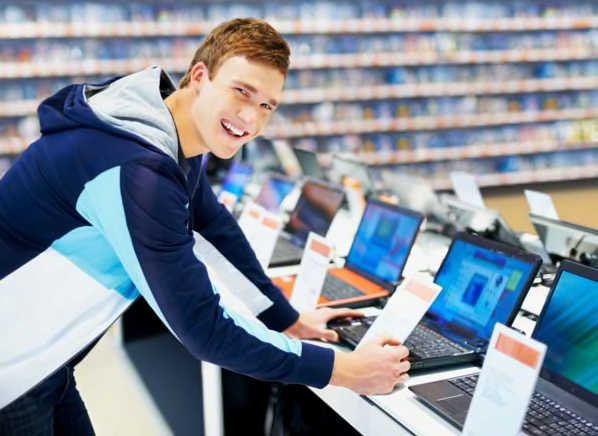 Being a student can be expensive, but it can also get you deals on computers and other electronics. Some discount programs are just for college students; others include K-12 students too.
These programs are not always easy to find or well explained online. If you aren't sure what's being offered, call or chat online with the company's customer service reps to get details. Some offer blanket percent discounts; others are special limited-time deals. Some limit the amount of products you can buy. And almost all require that you verify your student status, often by entering a valid college (.edu) e-mail address.
Keep in mind that your school may have specific requirements for the type of computer you need to buy. A college student's major is often a consideration: Windows is the platform of choice for many business students, and some engineering programs are available only on Windows. Arts and sciences students should be safe with either Windows or Mac. And be sure to check your school's website to see what it recommends.
—Carol Mangis
For college students. Amazon offers students a free six-month trial of Amazon Student to those with a valid .edu e-mail address (or you can provide proof of your student status). It includes free two-day shipping, deals and promotions exclusively for students, and a $10 credit when you refer a friend. After six months, you get a discount on Amazon Prime ($49 instead of $99 a year), which adds unlimited video streaming and the ability to borrow books on a Kindle.
For college students and their parents. Buy a Mac for school and get a $100 App Store Gift Card, plus additional education discounts up to $200. Buy an iPad for school, and get a $50 App Store gift card. And for a limited time, you can apply (along with a co-applicant with good credit) to pay no interest and make no payments for 90 days on your school supplies, via RBS Citizens bank.
For college students. Best Buy has discounts on computers and lots of other accessories; currently, you can get $100 off MacBooks, and $120 off certain all-in-one computers. Lots of deals include free shipping. Sign up with your .edu student e-mail address, and the store then sends coupon codes that you enter online at checkout. Right now, when you sign up for College Student Deals, you could win cash and product prizes, up to $100,000.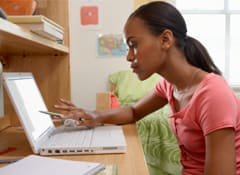 For college students. The normal student discount is 2 percent off the regular price of a computer. Currently, Dell University is offering a free tablet with the purchase of a PC for $700 or more, or certain TVs and monitors.
For K-12 and college students and their parents. Students save up to 20 percent on HP products and get free shipping. HP offers an online tool called PC MatchLab to help you choose the best computer for your needs.
For K-12 and college students and their parents. Lenovo asks you to select a school and then agree that you meet its student criteria; but we were able to click through to the deals page without selecting a school. It offers discounts on a variety of computers and electronics devices. Through July, you can get up to 25 percent off on select laptops and desktops.

For K-12 and college students and their parents. Discounts start at 10 percent for all Windows PCs and accessories. RIght now, you can save $80 on a Surface Pro 3 tablet.
For college students and their parents. You can save up to 10 percent on computers and accessories, and Sony offers special student deals as well. You're required to log in to verify schools and agree to terms and conditions. You can also bring your student ID to a Sony Store to get discounts.