How much desktop power can you get for $1,800?
We tested the souped-up Dell XPS 8700 Special Edition to find out
Published: August 23, 2013 05:00 PM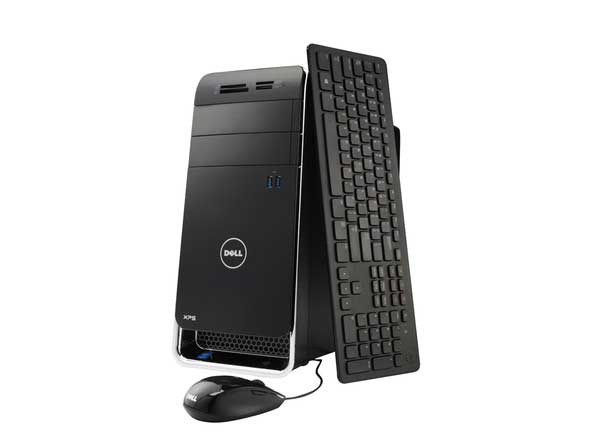 How much computer performance can you get for under $2,000? We bought a souped-up Dell desktop to find out. We chose the Dell XPS 8700 Special Edition, for $1,850. It packs the latest Intel Core i7 3.4GHz processor, a crazy 24GB of memory, two 1TB hard drives, a Blu-ray player, a 1GB graphics card, and a 256GB solid-state drive for faster boot-up.
The result probably won't surprise you: This system earned the highest score in our performance tests of any desktop we've ever tested. Where this much power really shines, particularly thanks to the 24GB of memory, is when you're editing very high-res photos or editing and converting video.
You can save yourself a few hundred dollars by opting for the lower-priced Special Edition model for about $1,500. It comes with 16GB of memory.
If gaming is what you crave, the graphics card in this Dell should meet the demands of most titles. But to kick up the power a bit for playing really demanding games, opt for the next model up, which costs $2,205.
All this is way more than you need just for using Microsoft Office, browsing the Web, making Skype calls, and so on. But for those who need the power, the Dell XPS 8700 Special Edition really shone.
—Donna Tapellini