Can I put an LED lightbulb in a closed fixture?
Published: August 24, 2013 01:00 PM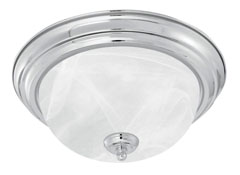 I've heard that you're not supposed to put LEDs in closed fixtures such as domes because they require airflow to cool them. Is this true? What about a dome that covers the bulb but is open on top, like a pendant? I've not seen such a warning on the manufacturers' packaging.—Joe Cesa Cumming, GA

It's generally true that LEDs last longer if they are kept relatively cool, and almost all LED bulbs have warnings on the bulb and packaging that indicate where the bulb can and can't be used. If there isn't a specific warning against using the bulb in certain conditions or fixtures, then it should be OK. But keep the packaging and receipt should the bulb burn out prematurely and you need to use the warranty.
—Consumer Reports