First ride: 2014 Honda CTX700 motorcycle with an automatic transmission
Innovative, modern motorcycle has special appeal for new and returning riders
Published: September 03, 2013 12:00 PM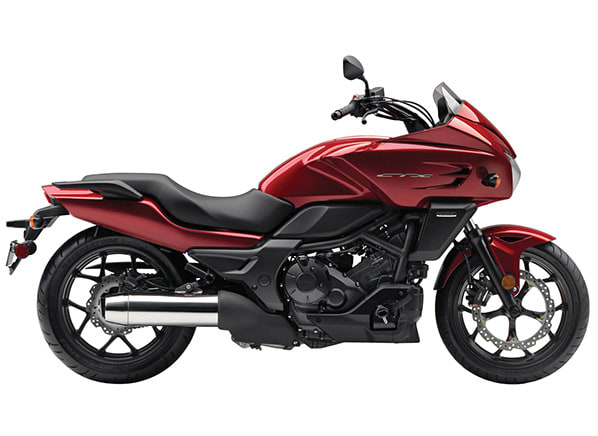 Several motorcycle makers have been directly targeting new and returning riders of late, looking to bolster their sales figures and brand-loyal ranks. Honda has been more aggressive than most in creating products specifically aimed at this market, leading to the new-for-2014 CTX700, along with the NC700X, CBX500, and Grom.

The CTX combines a modern aesthetic with an available automatic transmission and antilock brakes. Its midsized 670cc engine is tuned for midrange power, rather than the less new rider friendly peaky top-end often associated with sport bikes. The seat is a low 28.3 inches, and the foot pegs are slightly forward. The CTX splits genres, making it hard to classify, and that is arguably part of its appeal.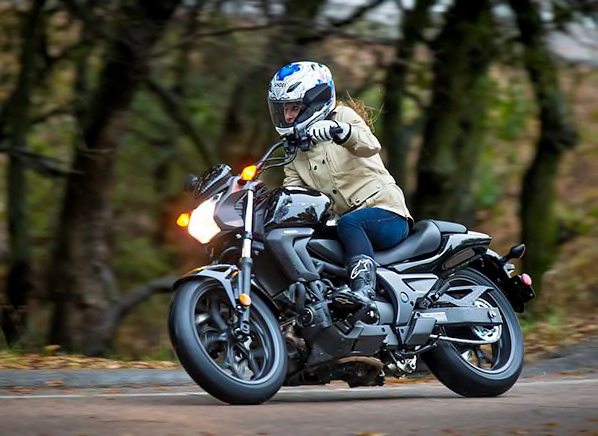 We recently had a chance to ride a full-featured CTX700, the version with a modest fairing and a slight windscreen. (A naked version is available for $6,999, called the CTX700N.) Rather than a six-speed manual, our loaded $8,799 CTX700 had the optional dual-clutch automatic transmission and ABS, a proven, life-saving feature that has special appeal for the target buyer.

As promised, we found the CTX700 to be easy to ride, docile at low and high speeds. Our riders considered it to be nimble enough, but not truly sporty. The laid-back seating position doesn't encourage aggressive riding, even if the taut suspension seems willing.

The forward-mounted foot pegs were comfortable for cruising, but a couple of riders commented that the pegs don't allow you to rise off the seat when faced with bumps. Consequently, we found that the ride could be a bit jarring at times.

The engine proved torquey, delivering adequate power at midrange rpms. Compared with other motorcycles, the CTX700 favors a short-shifting approach, rather than revving deep to redline, even when it does the shifting. This contributes to the gentle character the bike exhibits. Acceleration is mild from a standstill, but quite adequate out on the road. Linked front and rear brakes on our ABS model were strong and easy to modulate, with either the lever or the pedal.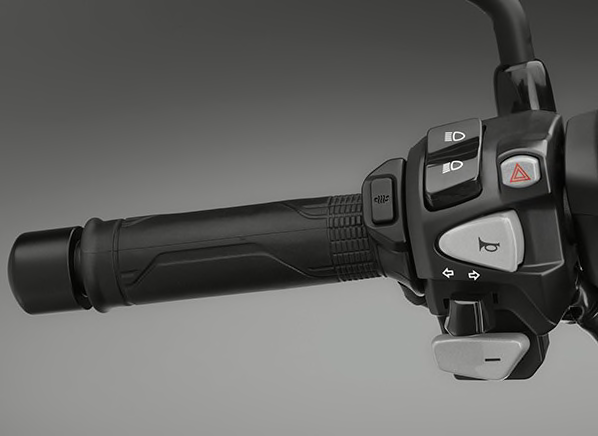 Beginners would appreciate that you can ignore the shifting, focusing your attention on developing the myriad other skills necessary to ride safely. In full-auto mode, the shifts are a bit lazy—probably just right for a new or even older rider. For a bit more engagement, Sport mode brings crisper shifts at higher rpm, changing the personality from benign to engaged. Finally, for the experienced rider, manual mode puts the rider in control. We especially liked how the transmission would downshift when coming to a stop, even in manual mode.

In our brief stint with the CTX, our riders found the handlebar controls a bit tricky to learn, with even the transmission controls spread out. We'd welcome auto-canceling turn signals.

The fairing is a bit small to redirect much wind. The storage compartment on the tank is tiny and almost useless, making an accessory tank bag a likely addition. To make room, it would be helpful if the electronic gauges were positioned a bit higher. Hard-sided saddle bags are offered as optional equipment.

The CTX700 bends traditional genres as it shoehorns itself into the Honda lineup, with its unique blend of character. Based on our time with the bike, the combination of an automatic transmission, mild engine, and ABS should have real appeal for novice riders, and those who have recently returned to the sport.

We'd even welcome seeing that formula applied to other sub-700cc bikes that could be offered at an even lower price.

—Jeff Bartlett