Does the Bounty DuraTowel live up to its claims?
The DuraTowel is durable but we found one that's tougher
Published: September 20, 2013 05:00 PM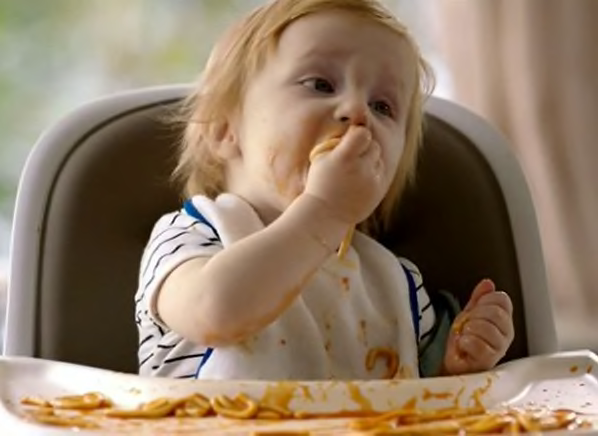 The ad: When a baby makes a yucky mess of her spaghetti dinner, her big sister goes to wipe it up with a dishcloth. But mom hands her a Bounty DuraTowel instead. The ad says that this durable, clothlike picker-upper will leave surfaces three times cleaner than a germy dishcloth. Then in a lab demo, a rinsed, used dishcloth is pitted against a clean DuraTowel sheet under a tell-tale black light. It shows the invisible crud the cloth leaves behind on a countertop, but the DuraTowel counter is totally clean.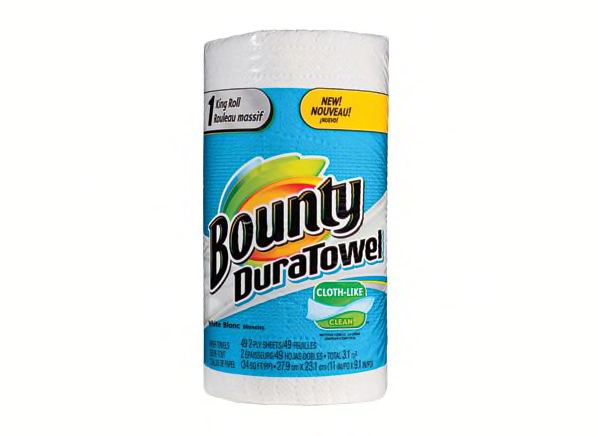 The check: To test for strength, durability, and absorbency, we compared DuraTowel with three other paper towels—regular Bounty, Scott Shop Towels ("for tough jobs"), and America's Choice. We used a machine to pull apart wet and dry sheets and scrubbed them over fine sandpaper when wet to see how well they held up. Then we measured how much water each sheet could hold.
Bottom line: DuraTowel is stronger and more abrasion-resistant than regular Bounty. But for really tough jobs, Scott Shop Towels are even stronger. (You can buy them at home centers and office-supply stores.) As for DuraTowel's claim that it "leaves surfaces 3X cleaner than a germy dishcloth," that's true of all fresh paper towels, which are the best choice for germ-free cleaning. (See the results of our paper towel tests.)
This article appeared in the October 2013 issue of ShopSmart magazine.