Homeowners insurance probably protects you if your dog bites someone
But certain dogs may be excluded
Published: September 28, 2013 02:00 AM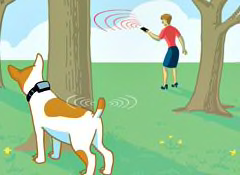 More than half of all dog bites occur on the dog owner's property, and they account for one-third of all homeowners' insurance liability claims. In 2012 there were almost 16,500 such claims, each costing an average of almost $30,000, according to the Insurance Information Institute.
If you own an aggressive pooch, consider having it trained by a pro. And verify that your homeowners' or renters' policy covers dog bites. Most policies provide $100,000 to $300,000 in liability coverage, but certain breeds might not be covered. And once your dog bites someone, your insurance premiums may rise or the dog may be excluded. So check your policy and the coverage limits.

Visit the Insurance Information Institute website for more information.
—Anthony Giorgianni