Senators tell energy drink makers to stop targeting kids
Labels should list caffeine levels, they say
Published: September 25, 2013 06:00 PM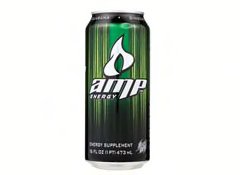 Four U.S. senators today sent letters to 17 makers of energy drinks as part of a campaign to get them to stop marketing their products to kids and not sell their products in schools. Senators Edward J. Markey (D-Mass.), John D. Rockefeller (D-W.Va.), Dick Durbin (D-Ill.), and Richard Blumenthal (D-Conn.) called on companies including AMP Energy and Red Bull to list the total amount of caffeine in their products.
Consumer Reports thinks that would be helpful. Our tests of 27 top-selling energy drinks last November found that that actual caffeine content varied by as much as 20 percent—and that's when it was listed, which wasn't the case for 11 of the drinks in our tests. One of the products, 5-Hour Energy Extra Strength, contained 242 milligrams of caffeine, which is the equivalent of two or so 8-ounce cups of coffee. And that's a lot more than kids should probably consume.

"Across the board, makers of energy drinks say they do not market their products to children," Senator Durbin said in a statement. "But we know that energy drinks are promoted through social media, and that samples are often distributed at places where teens hang out—like sports events, concerts, local parks, and SAT prep courses."

Caffeine consumption guidelines are still in flux, but research suggests that most healthy adults can safely consume up to 400 milligrams per day or four 8-ounce cups of coffee. For pregnant women, up to 200 milligrams; for kids, up to 45 to 85 milligrams depending on weight.
—Nicole Sarrubbo