First look: Apple iPad Air and iPad mini
The 9.7-inch iPad Air feels as light as a much smaller tablet
Published: October 22, 2013 05:30 PM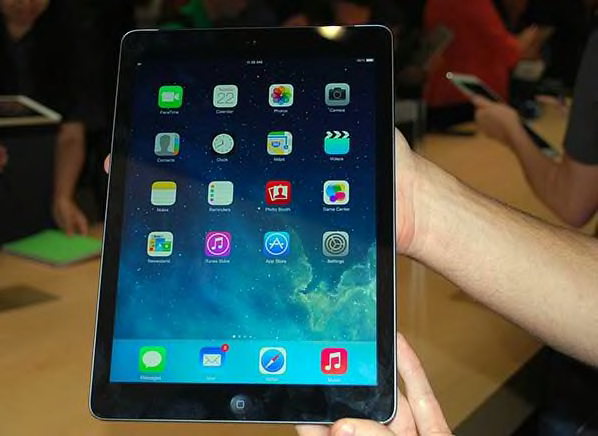 The Apple iPad Air announcement was pretty much what we expected, beyond giving the iconic tablet a new name. That's not to ignore the fact that the iPad Air takes tablets to a new degree of portability. I had the opportunity to try out the new tablet, and here are my first impressions.
What you get with the iPad Air is a display large enough for easily viewing all kinds of content, in a device just a few ounces heavier than most 7-inch tablets. It felt nearly as light as the iPad mini I've been using lately. The iPad Air is also narrower than its predecessor (though not quite narrow enough for me to hold in one hand). In short, it's also as thin as the new iPad mini, at .29 inches. It's a pleasure to hold.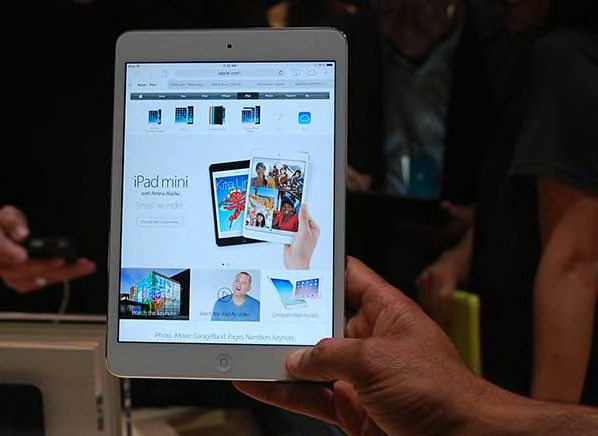 I also got my hands on the new iPad mini. If you don't mind its smaller screen, it provides a very high-resolution display, equivalent to that of the iPad Air. It's also about the same resolution as the smaller Amazon Kindle Fire HDX. It looks crisp and bright, as you'd expect from a Retina display.
But Apple's boldest move today came not with the new iPads but with its announcement about software pricing (Mavericks, the latest version of OS X, is available today as a free upgrade for users of Mountain Lion, Lion, and Snow Leopard). Apple said it wants as many users as possible to update their operating systems, but even more than the free price tag, this announcement means Apple is leaving fewer users than ever orphaned with an old operating system.
—Donna Tapellini