Is my discount drug card considered health insurance?
Absolutely not
Published: October 11, 2013 02:00 PM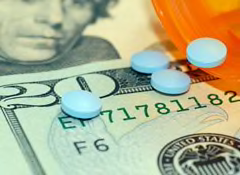 Q. I have a discount drug card that covers prescriptions and also a plan that pays $50 if I go to the emergency room. It doesn't cover any of my diabetes supplies. When checking into coverage on my state Health Insurance Marketplace, do I consider myself to be insured or uninsured?
A. Uninsured! The new health care law is explicit about what qualifies as the "minimum essential coverage" required of practically all legal residents come 2014.
It includes:
Coverage through a job, including COBRA and retiree plans
Insurance you purchase on your own
Medicare Part A and Medicare Advantage
Most kinds of Medicaid
Children's Health Insurance Program
TRICARE and most types of Veterans Administration coverage
Health reform countdown: We are doing an article a day on the new health care law until Jan. 1, 2014, when it takes full effect. (Read the previous posts in the series.) To get health insurance advice tailored to your situation, use our Health Law Helper.
Anything else is called an "excepted benefit" and if it's all you have, the law considers you to be uninsured. Drug discount cards can be dismissed immediately because not even the companies that offer them claim they're health insurance. It sounds like you also have something called a fixed-indemnity plan that pays a set dollar amount for certain medical needs regardless of how much they actually cost. It's also not considered real health insurance.
Other "excepted benefits" include any kind of supplemental policy (including Medigap) and so-called "dread disease" or "critical illness" plans that pay a fixed dollar amount for a specific disease or health condition.
That said, a drug discount card may or may not save you money (including yours presuming you didn't pay a bundle for it in the first place) if you end up buying a plan on your state Health Insurance Marketplace that has a high deductible. You may be responsible for the first $2,500 or even $4,000 of your health care expenses in a year and need to comparison shop for drugs. But there are other good ways to save on prescription drugs as well.
Got a question for our health insurance expert? Ask it here. It helps if you include the state you live in.
— Nancy Metcalf