Plug-in hybrid trucks coming soon
All the juice you need for the job-site, plus 40-mile electric range
Published: October 10, 2013 03:30 PM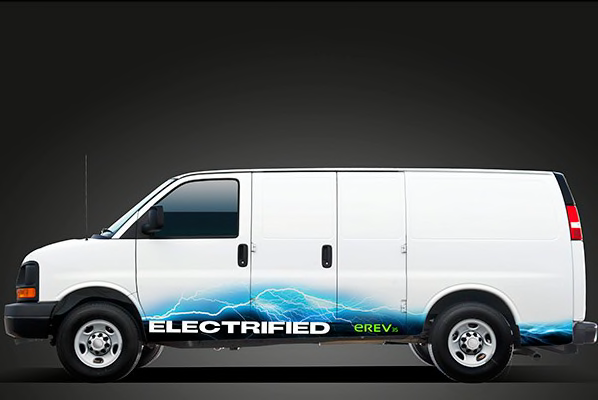 Small-car drivers aren't the only ones who want to burn less gasoline. Truck drivers are eager to save fuel, as well. The differences between mass-market models is relatively slight, giving buyers limited options without sacrificing function. That's where Via Motors sees an opportunity to create electrified trucks, SUVs, and vans based on proven General Motors models. (Learn more about fuel economy and alternative vehicles.)

Inspired by the Chevrolet Volt, and backed by General Motors' former Vice Chairman Bob Lutz, the VTrux plug-in hybrids have a range of 35 miles or more on battery power alone. A range-extending gas engine stretches the vehicles' capabilities to mirror the total range found with their conventional counterparts. Unlike the Volt that Lutz had championed, the trucks are strictly series hybrids, with no mechanical connection between the gas engine and the drive wheels. The range-extending engine only powers a generator to provide electricity to power the electric drive once the batteries run out, eliminating the need for any conventional transmission.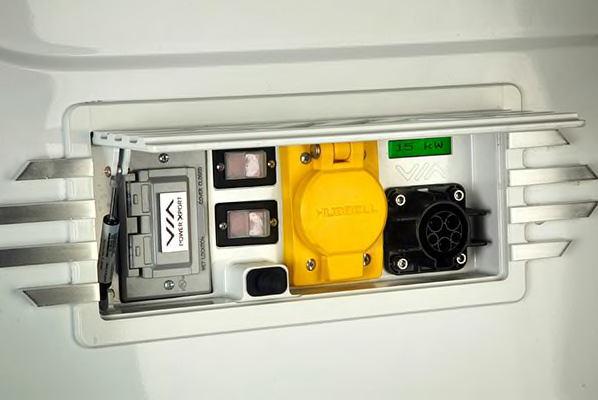 The various VTrux will use engines sourced from General Motors, with the vans fitted with a 4.8-liter V8 and pickups equipped with a 4.3-liter V6. The "Presidential SUV" will use the popular 5.3-liter V8 with cylinder deactivation, as found in the redesigned Silverado.

The electric motor puts out 234 hp and 306 lb.-ft. of torque, which Via claims will be good for accelerating 0-60 mph in 9.7 seconds. Via also claims 25 mpg overall for the van and 30 mpg overall with the pickup truck, once the battery charge is depleted. Extended-cab, two-wheel-drive models can carry 1,500 lbs. of payload, and tow about 4,100 pounds.

The VTrux promises a low cost of ownership—a crucial consideration for fleet truck buyers. Over eight years, Via expects buyers can save about 1/3 of the cost of ownership of a comparable conventional truck, including purchase, fuel, and maintenance costs. That's a good thing, because Via estimates its VTrux will cost about twice as much as an equivalent Express or Silverado that doesn't plug in.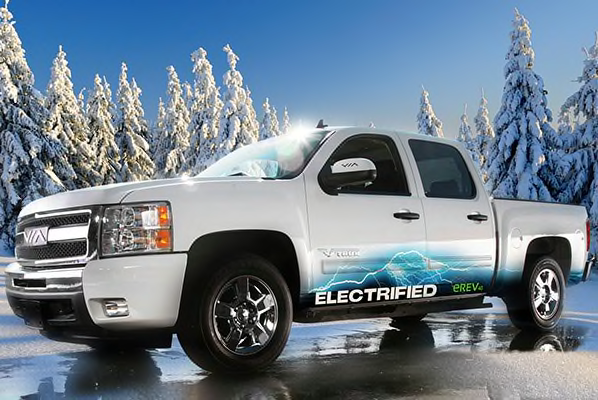 As a side benefit, the VTrux vehicles offer electrical outlets so that they can serve as an emergency generator or supply power for a job site. The 120- and 240-volt outlets provide enough power to run an arc welder all day from the truck's 24 kWh lithium-ion batteries. Onboard chargers that can handle 16.8 kw of power can recharge the truck in as little as an hour and a half, although charge times of 3 hours will likely be more typical.

The first VTrux to go on sale in December will be based on the Chevrolet Express 3/4-ton van. Pickups will follow, based on the newly redesigned half-ton 2014 Chevrolet Silverado. Initially, the truck will be sold in a four-wheel-drive, extended cab configuration, but other cab arrangements and two-wheel-drive models will follow.

Buyers will be able to order a Via through select Chevrolet dealerships.

–Eric Evarts