Get a great deal on jewelry for Valentine's Day
And learn how to avoid costly rip-offs
Last updated: February 09, 2015 09:45 AM
Few purchases are as emotional as fine jewelry. But being lead by your heart and not your head can get you into trouble when shopping. Unless you're a gemologist, you probably can't tell if a diamond ring you want to buy for Valentine's Day is of poor quality, a gemstone is an imitation, or a pearl has been treated to enhance its color. If you're shopping online, you can't be sure the pictures and descriptions of the goods you're considering are accurate.
And fine jewelry is often one of a kind, so you can't shop for the best deal the way you would for a television or vacuum. So it's important to seek out jewelers and retailers that you can trust and know what questions to ask when you shop. You also need to check return policies and guarantees, and know how to find a professional appraiser.
––Mandy Walker (@MandyWalker on Twitter)
Get the stones you pay for
Ask if a gemstone is natural. (If you're shopping online, this will require an online chat with a store representative, or a phone call to the store.) Top-quality natural diamonds, pearls, and other gemstones can be rare and very valuable. Laboratory-made stones, also called synthetics, have the same chemical, physical, and visual properties as their natural counterparts. As with natural stones, synthetics vary in quality. Solution-growth synthetics (where crystals are formed in a chemical or water solution) produce higher-quality gems. Less-expensive versions use high temperatures to create crystals, which can cause an uneven color and scatter more light that might give the stone a "dead" look. Least expensive are imitation gems, which might be glass, plastic, or cheaper stones.
Find out whether gemstones, diamonds, or pearls have been treated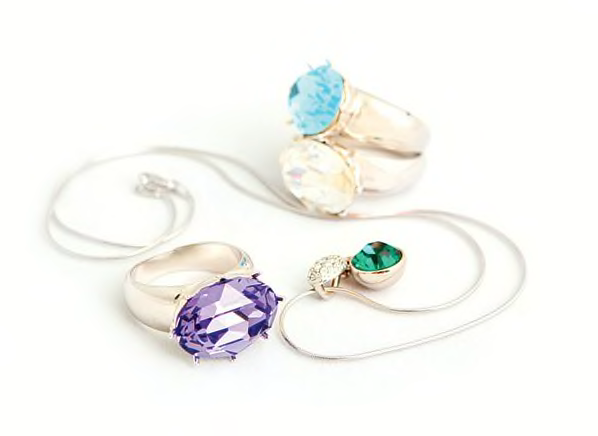 For example, almost all natural emeralds have internal flaws. But their beauty and clarity can be enhanced by placing them in a vacuum chamber and immersing them in oil. The vacuum pulls the oil into the spaces between fractures, making them less apparent. But over time, the oil can leak out.
Sapphires and rubies are often subjected to high heat to improve their transparency and color. And there are a number of techniques to improve the clarity of diamonds, including laser drilling, which can vaporize tiny carbon specks. The holes are so small they're very difficult to see. But if you look at the side of the stone in very bright light it might show some thin "threads." Sometimes a chemical is used to fill small cracks in a diamond to make it appear more brilliant. Fracture filling also might make a diamond more likely to shatter, so it can affect how it can be cleaned and repaired. (For more details, see the video below.)
When you ask if a gemstone, diamond, or pearl is synthetic, imitation, or treated and the jeweler hems and haws, that's your cue to shop elsewhere.
Know what metal marks mean
Pure gold is 24 karats (24K). But because pure gold is soft, t's usually mixed with other metals for durability. For example, 18-karat jewelry is 75 percent gold mixed with a base metal such as nickel or zinc.
You will see a "karat mark" stampled on most gold jewelry, although it's not required by law. But any piece of jewelry that displays a karat mark must also be stampled with the manufacturer's trademark. A piece that has a karat mark but no manufacturer's trademark should always raise a red flag.
Jewelry labeled silver or sterling silver must be 92.5 percent silver by law and bear a company name or trademark, says Ruth Batson, the chief executive officer of the American Gem Society.
If a gold or silver piece isn't marked, assume that it's plated, which means that it has a think layer of the precious metal bonded to a base metal. The plating will eventually wear away. How soon will depend on its thickness and how often the piece is worn.

Get details in writing
Make sure you obtain a complete description of your purchase on the sales receipt. Details should include the size and number of gemstones and whether they are natural or have been treated. Diamond details should include the four C's: cut, color, clarity, and carat. Then if you decide to have it appraised to make sure it is worth what you paid for it, you'll have proof of the seller's claims.

Check guarantees and return policies
The best ones let you return an item anytime if there is any problem (for example, with the setting or stones). But make sure you have at least enough time to have it appraised (and enough time to receive and return it if you buy it online)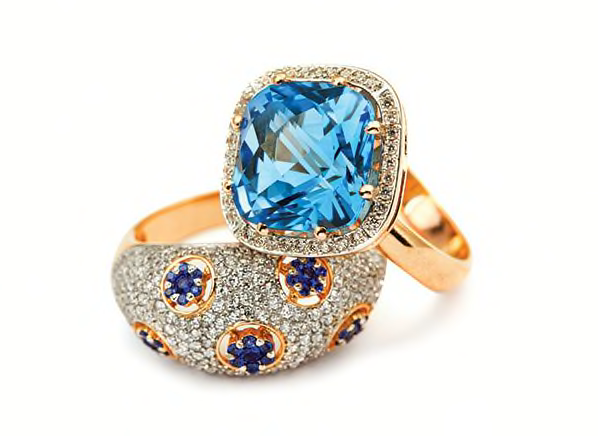 Where to get your gems appraised
A traditional "insurance appraisal" often results in an amount that's more than the current cost to replace an item and will only waste your money on higher premiums. If your expensive watch or emerald tennis bracelet is lost or stolen, for example, you'll only get the replacement cost (roughly the retail value) from your insurer.
So get the current retail value from a certified jewelry appraiser who belongs to the American Society of Appraisers or the National Association of Jewelry Appraisers. Expect to pay anywhere from $50 to $150 or so, depending on where you live and the item you're having appraised.
Editor's Note:
This article also appeared in Consumer Reports Money Adviser.