10 worst cars of 2013
Don't waste your money on these disappointing duds
Published: December 30, 2013 09:00 AM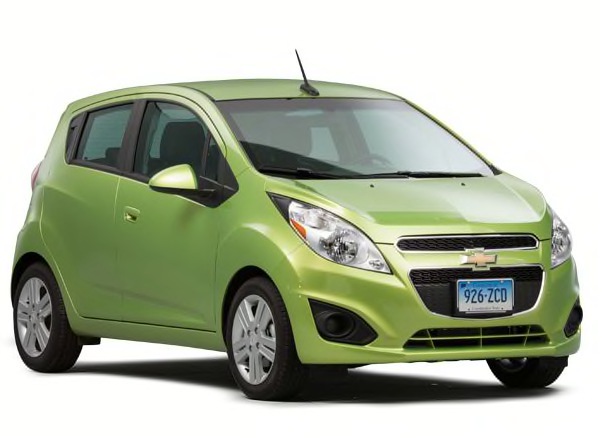 Each year Consumer Reports buys and tests more than 80 vehicles on our track (see how we test), and while there were some cars really impressed us this year (ahem, Chevrolet Impala and Tesla Model S), there are plenty of vehicles that missed the mark. Here is a list of the worst cars we tested in 2013.
Chevrolet Spark CVT
Price as tested: $15,420
The Spark's low price and clever connectivity features may be tempting, but for daily driving, it is painfully slow, irritatingly noisy, rides uncomfortably, and feels Spartan—and not in a mighty warrior way. We expected at least fuel economy would be impressive, but we measured only 31 mpg overall, which is less than larger, quicker, more substantial cars. What the Spark can do is fit four adults comfortably with easy access in a tiny package. But most cars deliver so much more.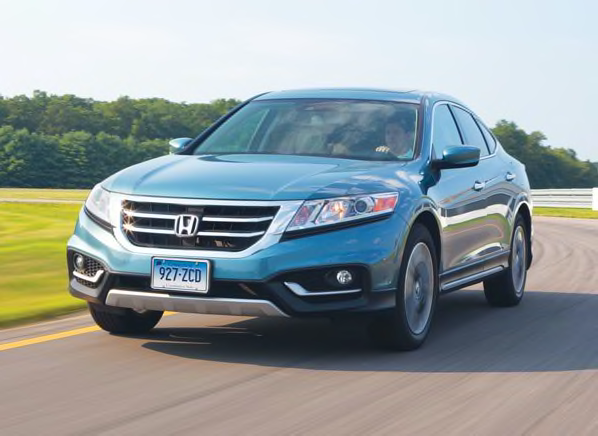 Honda Crosstour
Price as tested $35,820
Designed to blend a sedan and an SUV, this platypus crossover doesn't do either well. Its sloping roof creates huge blind spots, and it has less cargo space than many small SUVs. Plus, the 2013 update hurt handling and made the controls more complicated. We're not seeing the upside to this genre-bending design, especially at the lofty as-tested price.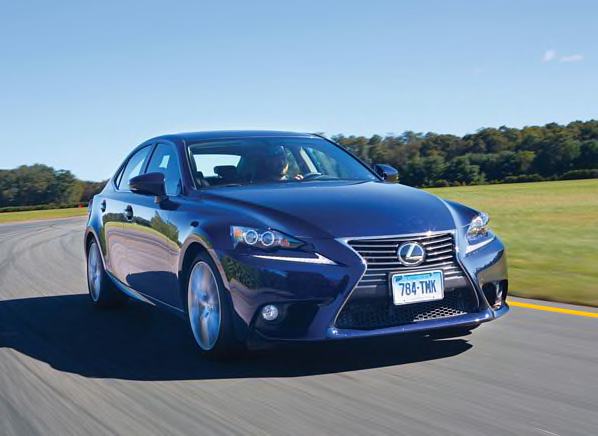 Lexus IS 250
Price as tested $43,823
Upscale sports sedans are expected to be fun and refined. But the redesigned IS 250 isn't very sporty or luxurious. Its acceleration lacks punch, fuel economy disappoints, the ride isn't plush, and the cramped cabin isn't very quiet or well finished. The IS feels overwhelmingly cramped and closed-in, with a narrow cabin, wide center console, large overhanging dashboard, and snug back seat. It is quite simple to find an IS alternative without nearly the compromises.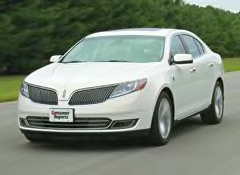 Lincoln MKS
Price as tested: $50,070
The Lincoln MKS, the flagship sedan of Ford's luxury division, is outdated and outclassed. It has plenty of luxury features, but they can't cover up fundamental flaws, including a cramped driving position and cave-like visibility. Handling is ungainly and the MyLincoln Touch interface makes the controls confusing, distracting, and frustrating. The MKS represents a $10,000 upgrade over the Ford Taurus upon which it's based, but comes up lower in our test scores. Both score too low to recommend.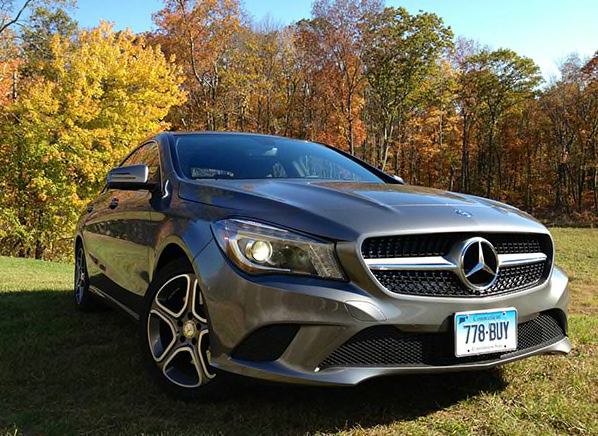 Mercedes-Benz CLA
Price as tested: $38,675
While the new CLA is stylish, it doesn't deliver the Mercedes driving experience that you would expect. It is a cramped, noisy, front-wheel-drive compact with a stiff ride, impaired visibility, and exceptionally difficult access. It also lacks the handling finesse and refinement we expect at this price. Factor in the challenge in finding a CLA anywhere close to the heavily advertised $29,900, and this is a Benz to avoid.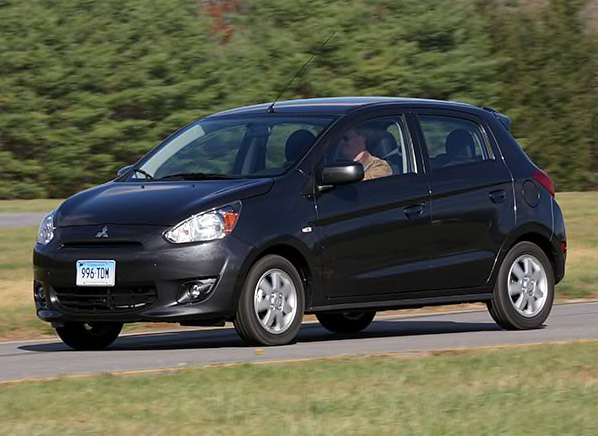 Mitsubishi Mirage
Price as tested: $14,095
While we haven't yet finished testing the Mirage, our initial impressions are not very favorable. OK, that is being charitable. It is one of the least expensive new cars in the market, but in this case, you get what you pay for. You need to hammer the gas pedal almost to the floor to wake up the groggy little engine and even then, acceleration is meager. Handling is clumsy and the interior is reminiscent of early 1980's standards. Fuel economy is very good and parking is a cinch, but that's where the accolades end.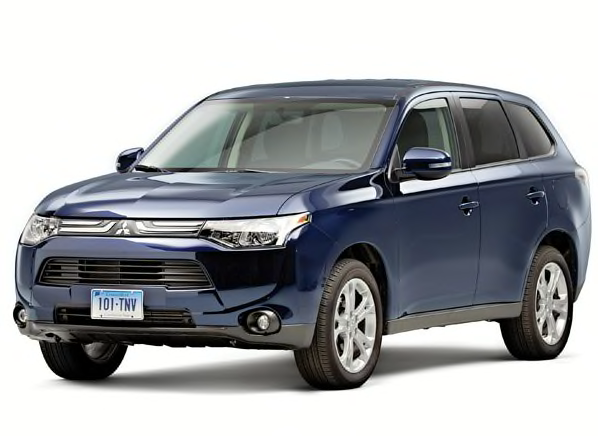 Mitsubishi Outlander
Price as tested: $27,180
In the popular small SUV category, there is much competition and the Outlander needed a home run to be competitive, but unfortunately, Mitsubishi bunted and this rather mediocre model rates near the bottom of the category. The Outlander is clumsy and feels larger than it is. The ride is fairly stiff and lacks the compliance of some competitors. Acceleration is sluggish and the interior feels cheap and insubstantial.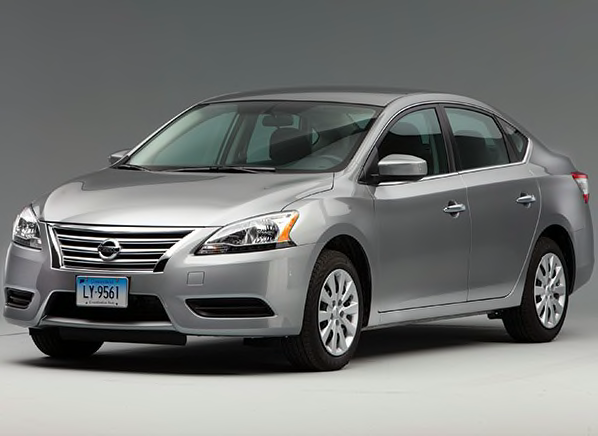 Nissan Sentra
Price as tested: $20,570
The Sentra is a compact sedan that looks good at first glance, but it ultimately trails the best in this class. The four-cylinder engine and CVT transmission feel weak during everyday driving despite posting good numbers by the stopwatch, and the combo is relentlessly noisy. Besides that, the ride is stiff and rubbery and handling is surprisingly inept for a light and small car. Between the nonstop engine drone, uninspired handling, and pogo-stick ride, the Sentra's overall score is too low for the sedan to recommended.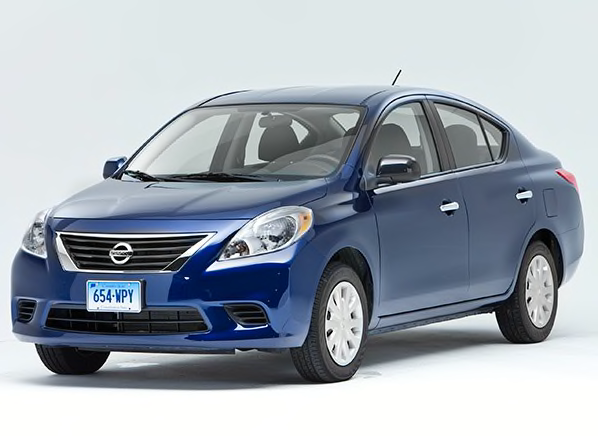 Nissan Versa sedan
Price as tested: $15,490
The Versa never lets you forget that you're driving a super-cheap car, with a jumpy ride, a noisy engine, and a cheap-looking interior. The Versa's ungainly handling feels out of place in a small car. Its softly tuned suspension allows a lot of body lean in corners and makes the handling feel imprecise. The only bright spot is that it gets 32 mpg overall. The company says the 2014 models receive revised suspension and steering tuning.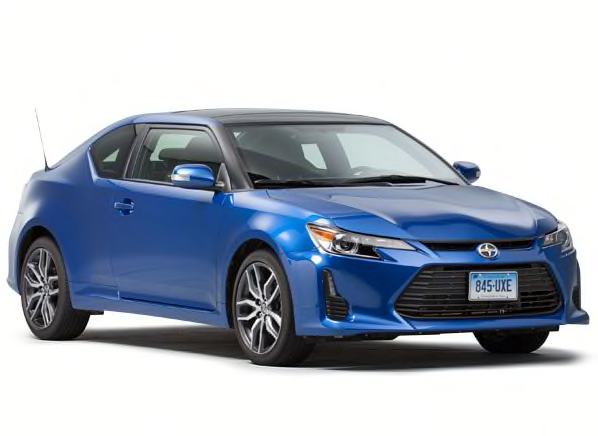 Scion tC
Price as tested: $21,130
While the tC looks like a sporty looking coupe, it doesn't drive like one. Handling is quite mundane, it's noisy and stiff riding, making it an unpleasant companion. Interior fit and finish is unimpressive, and the thick rear roof pillars and small windows block outward visibility. Despite recent updates, the tC scores far below the threshold to earn a recommendation.
While these cars came up short in our testing, there are many great cars available at all prices. The key is to do your research to ensure you're getting the best car for your needs and budget, or risk suffering from buyer's remorse. Check out our new-car Ratings to find out which one is right for you.
—Liza Barth