GE dishwasher's bottle-washing jets speed cleaning
New feature for cleaning baby and sports bottles
Published: December 02, 2013 11:45 AM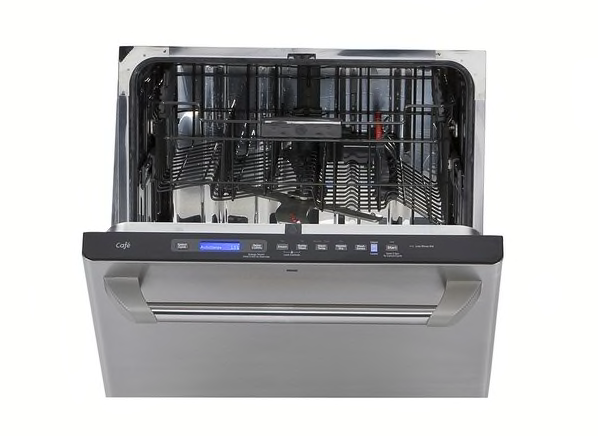 Baby bottles that rolled under the car's back seat, energy-drink bottles left in a gym bag over the weekend, and other artifacts from our busy lifestyles are the obvious inspiration for a new feature found in some GE dishwashers. In the top rack of select models, you can put containers with small openings, such as baby and sports bottles and other tall, narrow items, over four upright jets positioned on the right side. GE says the jets direct water deep inside the bottles during the special bottle-wash cycle.

Consumer Reports put the claim to the test on a dishwasher with that feature, the GE Café CDT725SSFSS, $1,000, using bottles we'd soiled and left to dry. In our dishwasher tests, the feature worked every time but the side without the special jets did almost as well on similarly soiled bottles. So it's up to you whether you want to pay more for this feature. If you have an infant or teens who use sports bottles, it may be worth it. But keep in mind that many plastic bottles, such as #1 (abbreviated as PET or PETE) plastic, should not be washed and reused.

Whether or not you're impressed with this feature, there's plenty to recommend the two bottle-washing models we tested. The GE Café CDT725SSFSS has impressive washing and drying, hidden controls, and a stainless interior. It also allows lots of flexibility with delayed start and an adjustable rack and tines.

The other model, the GE Profile PDT750SSFSS, $1,100, costs a bit more but overall has even more to like. It's among our top dishwasher picks for its top-notch washing and efficiency, along with quieter running and most of the same features as the GE Café, including the stainless interior. But this model wasn't as good at drying plastic items, and you'll find no time-remaining display.

In all, you'll find 223 models in our dishwasher Ratings, including the highly ranked Bosch Ascenta SHX3AR7[5]US, a relative bargain at $730. Be sure to check out our buying guide before shopping for a new dishwasher.

—Ed Perratore