Toyota Camry is again recommended by Consumer Reports
Acceptable performance in new crash test reinstates this popular family sedan
Last updated: December 19, 2013 03:00 PM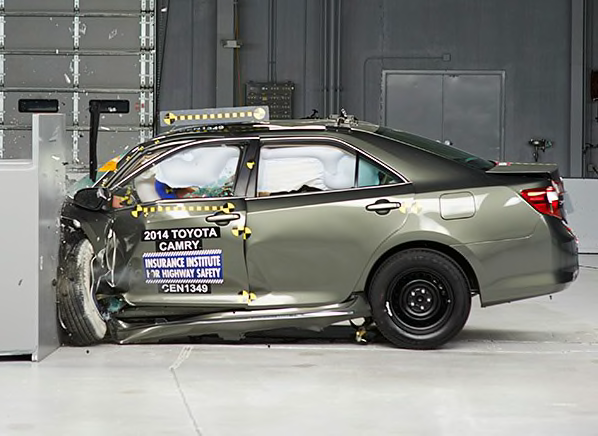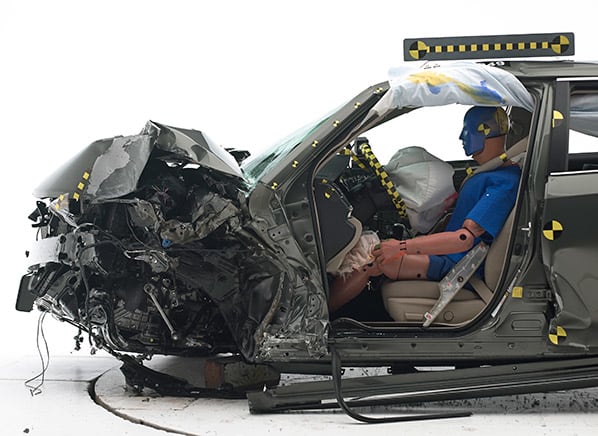 The Camry had earned Good scores in the traditional moderate overlap front and side crash tests by the IIHS but the small-overlap test proved a challenge, as it has for many cars. The small-overlap test requires a different design tactic to protect occupants from the force being concentrated on a smaller section of the car's front—just 25 percent compared to the 40 percent for the moderate-overlap front crash test. While both tests are conducted at 40 mph, the familiar moderate offset test sees the vehicle careen into a deformable barrier and the small-overlap test uses a fixed, hard barrier designed to represent a fixed, solid object. The small impact zone against a solid object concentrates crash forces on the vehicle's outer edges, which aren't well protected by the traditional crush zones.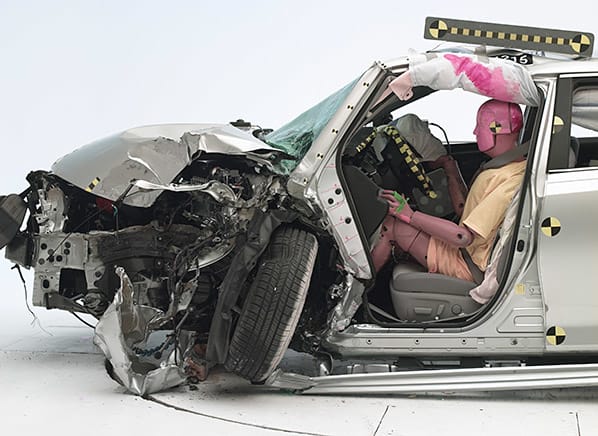 New models developed with this test in mind have had a decided advantage over older models, such as the Camry, that were engineered before the small-overlap test was introduced. To improve performance in this test, Toyota has made modifications to the Camry's structure. As a consequence, models manufactured after November 2013 are rated Acceptable by this IIHS measure, up from the previous Poor rating. These modifications earn the Camry a coveted IIHS Top Safety Pick designation. (Read: "2014 Top Safety Pick award recognizes the safest new cars.")
This improvement is enough for Consumer Reports to reinstate our recommendation for Camrys with the safety enhancements. Before buying a 2014 Camry, check the date of manufacturer as listed on the door jamb label. Toyota advises that the updated cars began production on December 16, 2013. These Camrys will be identified on the official window sticker as being "2014.5" models.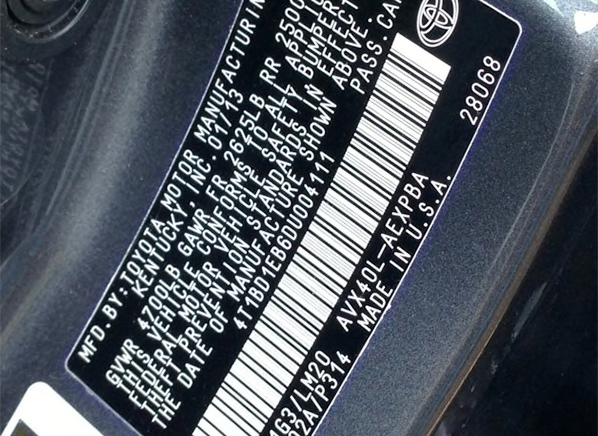 The Toyota Prius was also modified and run through the small-offset front test, earning an Acceptable score (applicable to models built after November 2013). The Toyota Prius V and RAV4 have not been retested, nor has the Audi A4. All three have their Consumer Reports' recommendations withheld pending improved crash results.
Based on our road test, the Camry is a high-scoring vehicle with a proven reliability track record. We're glad to see its safety has improved.
—Jeff Bartlett
Update:
Added a photo showing where to find the manufacture date and Toyota guidance on 2014.5 model year.