10 hot new cars and trucks for 2014
Exciting new models, from practical to high performance
Published: January 06, 2014 02:00 PM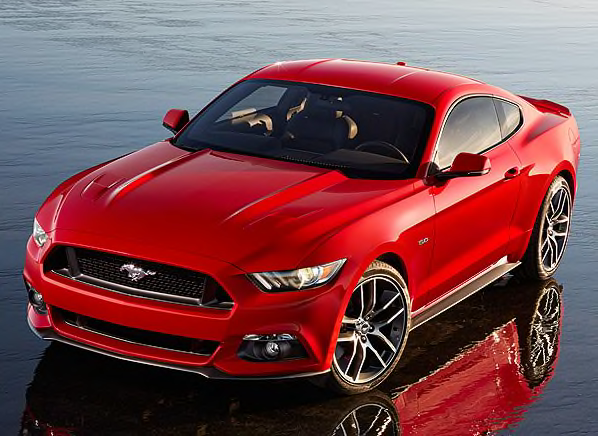 This will be a big year for new model introductions. We suspect that there will be something for most everyone, whether you're looking for a pavement-shredding muscle car, a midsized pickup truck, a fuel-sipping compact, a family sedan, or do-it-all SUV.
As we gear up to cover the Detroit auto show, here's a preview of some of the more notable models on the way to a dealership near you and soon to be part of our 2014 test fleet.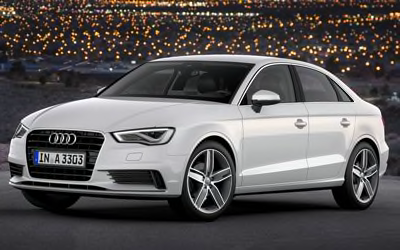 Audi A3
The redesigned A3 grows into a compact luxury sedan, with a two-inch bump in wheelbase and six-inch greater length than the outgoing hatchback. Expect a welcome increase in rear leg room, along with a hearty helping of luxury and up-to-the-minute electronic features. The A3 promises to be the first vehicle with 4G LTE high-speed connectivity, which should improve renderings of the Google maps featured in Audi's MMI navigation, and allow for video streaming for up to eight devices at a time. Optional safety gear will include active lane assist and adaptive cruise control. Power choices at launch will include 1.8- and 2.0-liter gasoline engines. A turbocharged diesel engine arrives later, along with a convertible and the high-performance S3 with a 290-hp, 2.0-liter turbocharged four cylinder.
Available: Spring 2014.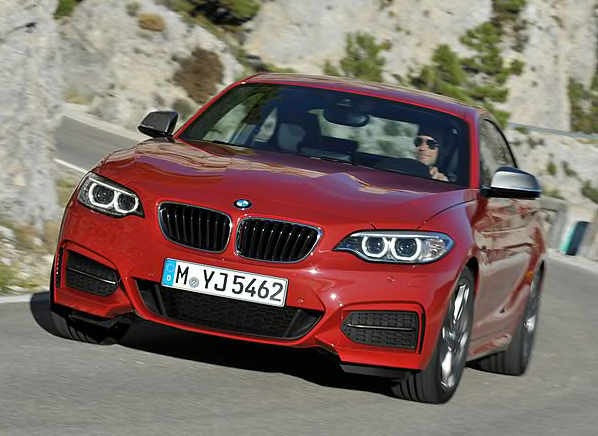 BMW 2 Series
Replacing the high scoring 1 Series, BMW is promising increased performance and refinement with the 2, along with a slightly roomier interior. About three inches longer and an inch wider than the 1 Series, the new model rides on a 1.3-inch longer wheelbase. Two models will be offered to start: 240-hp, 2.0-liter, turbocharged four-cylinder engine powers the 228i, while the sportier M235i gets a 322-hp, 3.0-liter turbocharged six-cylinder. Both will be available with either a six-speed manual or an eight-speed automatic transmission, and both will use start/stop technology to aid fuel economy. BMW estimates the 228i will achieve 23 mpg city and 35 mpg on the highway, while also being capable of a 0-60 mph sprint in just 5.4 seconds. The carmaker says to expect the M235i with an automatic to return 22 mpg city and 32 mpg on the highway, and reach 60 mph in 4.8 seconds. Available active safety features include cornering headlights, parking assist, lane-departure warning, and a collision-warning system.
Available: March 2014.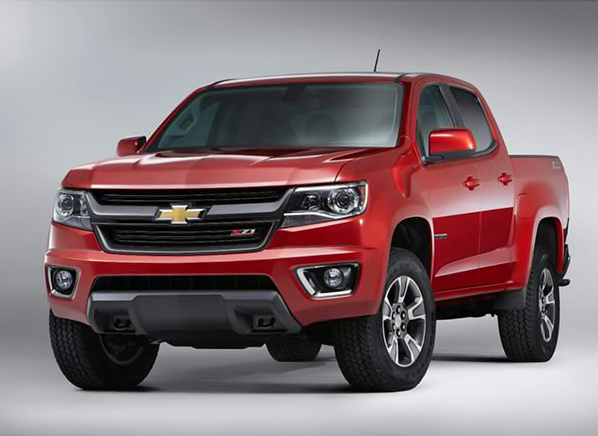 Chevrolet Colorado/GMC Canyon
Pickup buyers looking for something smaller than a full-size model will have two new choices when the next-generation Chevrolet Colorado and GMC Canyon siblings arrive in showrooms later this year. Slightly taller, longer, and narrower than the similarly-sized Toyota Tacoma crew cab, the GM pickups will initially be available with a choice of a 193-hp, 2.5-liter four-cylinder engine or GM's 3.6-liter V6 with 302 hp. Both will be backed by a standard six-speed automatic transmission and a choice of rear- or four-wheel drive. A 2.8-liter four-cylinder diesel will arrive later. Buyers can choose from three body configurations: an extended cab model with a 6-ft. 2-in bed, a crew cab with a 5-ft. 2-in. bed, and a crew cab with the long bed. Notable cargo features include a spring-loaded tailgate for easy lifting, bumper steps, moveable tie-down rings, and standard bedside and tailgate protectors. Inside, the new trucks will offer all the latest connectivity systems, including Chevrolet's MyLink Bluetooth audio system with Internet applications and available navigation. These will also be the first small trucks to offer advanced collision mitigation systems, including forward-collision and lane-departure warnings. A backup camera will be standard.
Available: Summer 2014.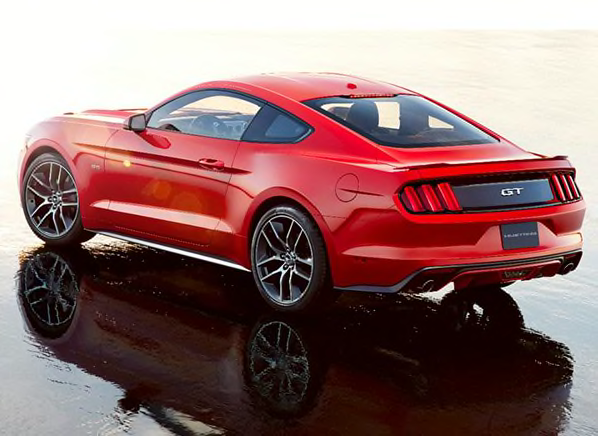 Ford Mustang
The redesigned Mustang tones down the retro look in favor of a more stylish and sophisticated appearance. The overall length is about the same, and the wheelbase is identical at 107.1 inches. But the new car is about an inch and a half lower overall, and it grows wider by about the same measure. The rear-wheel-drive layout remains, but the famous pony car finally gets an independent rear suspension. Joining the carryover V6 and V8 engines is a turbocharged four-cylinder; all three powerplants will be offered with either a six-speed manual or automatic transmission. Inside, the Mustang gets an improved and slightly more spacious interior. New electronic features include the MyFord Touch control interface, which makes its first appearance in the Mustang, thankfully with knobs and hard keys to supplement its touch screen and voice controls.
Available: Late 2014.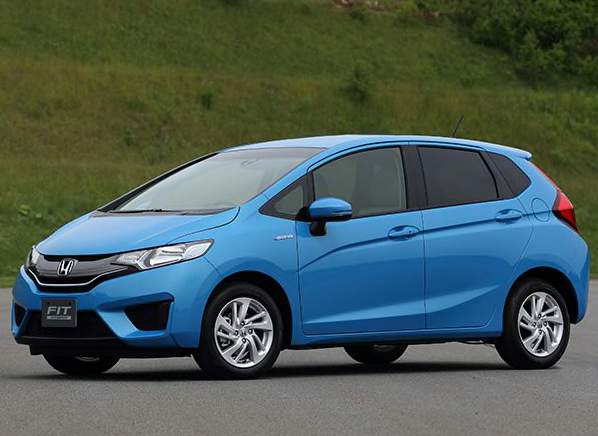 Honda Fit
Honda is promising the third-generation Fit will build on the versatility, frugality, and fun-to-drive character of the current model, while adding a measure of refinement and a more spacious interior. Sounds good on paper. The new Fit looks sportier and more substantial, while retaining the tall, upright greenhouse that gives the current version its great visibility and interior space. Honda promises nicer interior materials, along with the latest infotainment and connectivity features. The new Fit will use a 1.5-liter, four-cylinder engine from Honda's fuel-efficient Earth Dreams powertrain family, along with a continuously variable transmission. The carmaker says to expect increased fuel economy and performance with the updated powertrain. A six-speed manual may also be an option. Honda also claims the redesigned Fit will have class-leading crash safety ratings. It adds up to a lot of claims for us to test, and we're game.
Available: Spring 2014.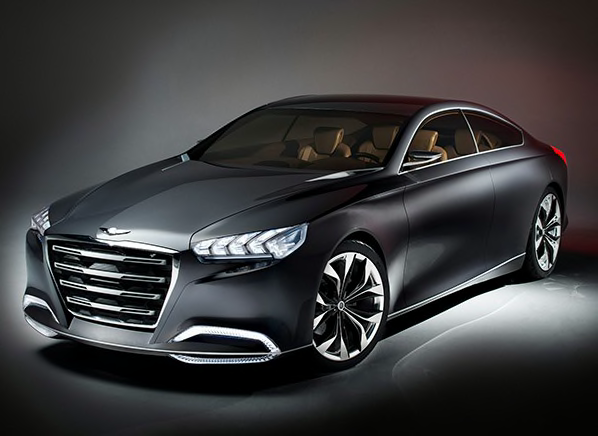 Hyundai Genesis
With the redesigned Genesis, Hyundai is taking aim squarely at midsized luxury sedans such as the Audi A6, BMW 5 Series, and Mercedes-Benz E-Class. In terms of size, power, and features, the Genesis has all the bases covered at a typically Hyundai-like lower price. That was also the mission of the previous Genesis, but it never delivered the ride comfort expected in the class, and the lack of available all-wheel-drive further limited its appeal. Hyundai promises to address both shortcomings with the new Genesis, which largely retains the previous generation's dimensions, with a three-inch longer wheelbase. The engine lineup is carried over, with the choice of a 320-hp, 3.8-liter V6 or 415-plus-hp, 5.0-liter V8. The V6 models will be offered with all-wheel-drive. New safety features include lane-departure warning and full self-braking below 31 mph. A CO2 sensor determines when to add fresh air to the cabin to keep drivers more alert.
Available: Spring 2014.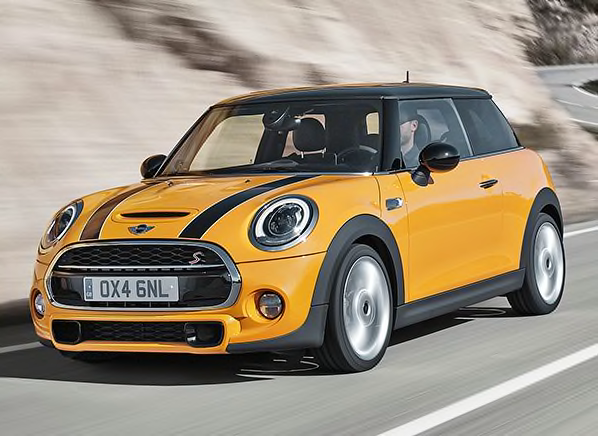 Mini Cooper
Less Mini than before, the redesigned Cooper grows about an inch in wheelbase, almost two inches in width, and 4.5 inches in overall length. A larger, roomier Mini might seem like a contradiction, but the added space will likely be appreciated by shoppers. With a face like a battle-ready Pokemon, the new Mini has a wide, angry mouth fronting an otherwise familiar shape. The two-tone combinations continue, with LED headlamps providing an upscale flair. Depending on trim, underhood is either a 134-hp three-cylinder or 189-hp four-cylinder turbocharged engine, matched with a six-speed manual or automatic transmission. The circle-themed dash will look familiar to Mini fans, now with an available 8.8-inch touchscreen. Infotainment advances include app-enabled functionality, and an iDrive-like rotary dial control. Driver aids include an available heads-up display, rear-view camera, active cruise control, and accident avoidance with brake intervention. A parking assistant can identify suitable parking spaces and handle the steering necessary to maneuver into the spot, while the driver operates the throttle, braking, and gear selection.
Available: Fall 2014.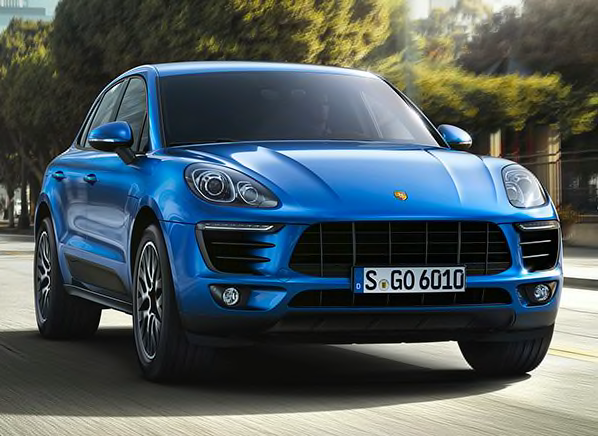 Porsche Macan
The latest member of the growing Porsche family, the Macan is a small SUV loosely based on the Audi Q5, but with a lower stance, more aggressive styling, and an impeccably finished interior—even if the rear seat is snug. The carmaker says the result of the corporate development strategy is a compact luxury SUV with all the handling agility, precise steering, braking, and performance buyers expect of a Porsche. Two twin-turbocharged engines will be offered: a 340-hp, 3.0-liter V6 in the S and a 400-hp, 3.6-liter V6 in the Turbo. Porsche claims the base Macan can accelerate from 0-60 mph in a quick 5.2 seconds, and the Turbo can do the same in a sports-car-like 4.6 seconds. The only transmission available is a seven-speed dual-clutch automated manual, known as PDK in Porsche-speak. A diesel version may follow later, using the same 250-hp V6 used by Audi.
Available: May 2014.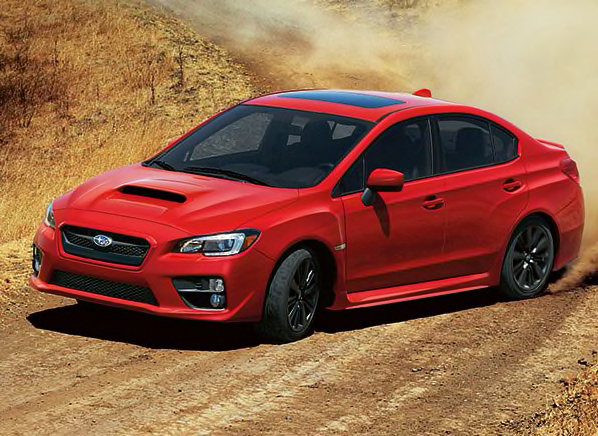 Subaru WRX
Based on the Impreza sedan, the redesigned WRX gets wider fenders, a more muscular stance, and a big power boost to back up its visual attitude. The heart of the WRX has always been a turbocharged four-cylinder boxer engine. For 2015, the 2.0-liter turbo produces 268-hp and an abundant 258 lb.-ft. of torque. Following Subaru tradition, the power is channeled through a standard AWD system. The latest WRX finally gets a six-speed manual transmission, and for the first time, those who prefer not to shift need not pass on the WRX thanks to a new CVT automatic. Subaru claims a 5.4 seconds 0-60 mph sprint for the manual and 5.9 seconds for the CVT. A more upscale Limited trim line will also be offered for the first time. Fans of the hatchback WRX are out of luck; this latest WRX will be offered strictly as a sedan.
Available: April 2014.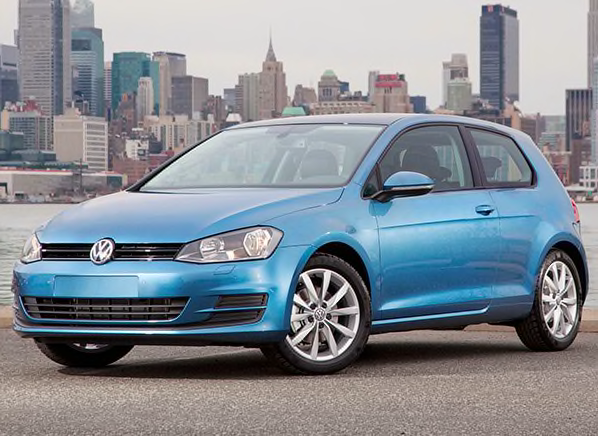 Volkswagen Golf
The seventh-generation of Volkswagen's iconic hatchback grows slightly larger overall, yet is lower and lighter than the outgoing model. VW says it's also more aerodynamic and will get 15 percent better fuel economy. VW has mercifully dropped the base 2.5-liter five-cylinder engine in favor of a turbocharged 1.8-liter four-cylinder that produces 170 hp. The Golf TDI gets an all-new 2.0-liter diesel engine that produces a little more power than before: 150-hp and 236 lb.-ft. of torque. The GTI gets VW's established 210-hp, 2.0-liter turbo. Both the GTI and the TDI will be available with a choice of six-speed manual and six-speed dual-clutch automatic transmissions. All Golfs get the limited-slip differential, previously optional in the old GTI. Infotainment systems include 3D navigation and a touch screen that uses swipe controls like a smart phone and has a proximity sensor that can detect when your hand is near. And unlike other recent Volkswagens designed specifically for North America, this Golf will continue to have high-quality soft-touch plastics through out the interior.
Available: Early 2014.
—Jim Travers