Must-watch TV? The skinny on exercise DVDs that promise to get you in shape.
We checked out the P90x, the Brazil Butt Lift, and other popular programs
Published: January 13, 2014 06:00 AM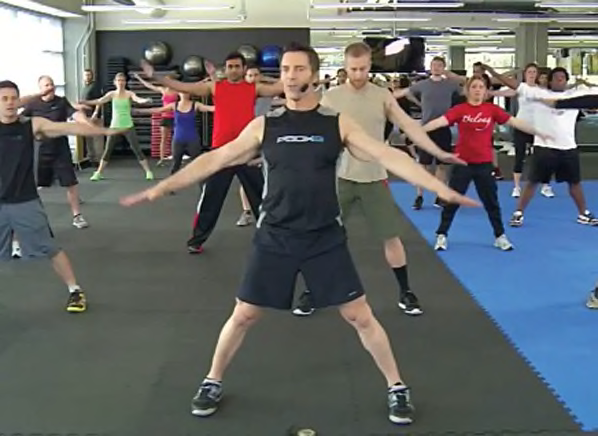 In recent years, the simple exercise DVD has morphed into a complete "home fitness system," offering multiple discs with up to a dozen workouts that are combined in very prescriptive ways. They come complete with diets, making them more like plans than just exercise routines. And they cost a lot more than the $10 or $12 you'd spend on a workout DVD. It has been almost a decade since P90X, the leader of the trend, came on the market. The craze shows no sign of slowing down, so we decided to find out whether four leading DVD systems were worth it.
P90X (Base)
Claim. "Using the advanced science of Muscle Confusion, P90X … shows you how and when to change your routine for maximum results."
Bottom line. Muscle confusion is a snappy term for non-linear periodization, which simply means rotating the workouts you do so that your muscles are constantly challenged and you get better, faster toning and weight-loss results. Research suggests this approach is more effective than doing the same exercise routine. P90X is a 90-day plan that combines strength moves, cardio, and yoga­—and if you follow it faithfully, you will probably see results. But it's suitable only for those who are already very fit because the routines are intense and take about an hour a day. Note: You'll also need dumbbells, exercise bands, and a pull-up bar, which do not come with the basic system. The diet is complicated, but it provides an appropriate number of calories for the work you'll be doing.
Price. $120 plus $20 shipping and handling. Has a 90-day money-back guarantee.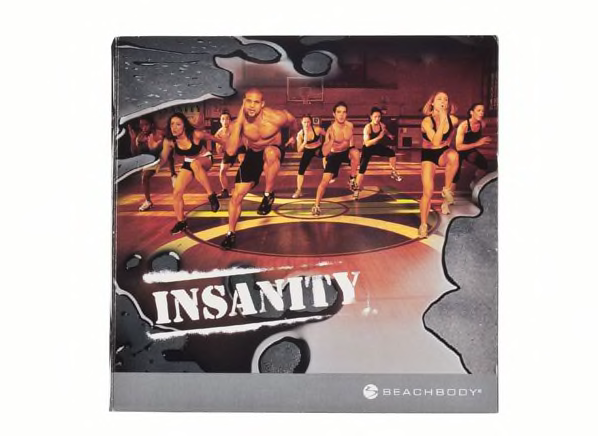 Insanity
Claim. You "push past your limits" and "get insane results in just 60 days."
Bottom line. "Insane"? We aren't so sure, but you will see results. This is a high-intensity interval routine that involves cardio and strength moves using your own body weight. If you want to try interval training, this is a good option, but you must be very fit. You'll be working "crazy" hard for about 45 minutes, six days a week. The mainly whole-foods diet is well-balanced and can be adjusted based on your workout.
Price. $120 plus $25 shipping and handling.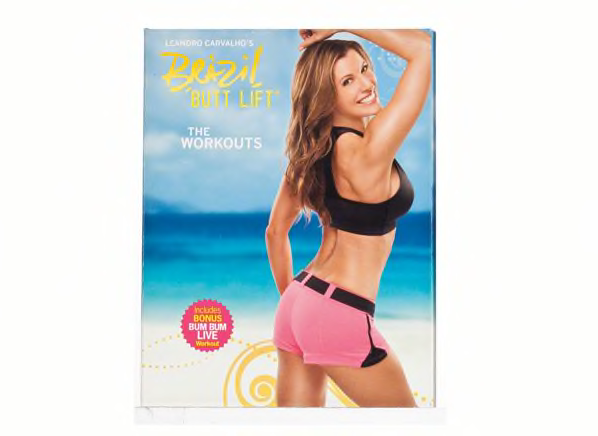 Brazil Butt Lift (Base)
Claim. "Triangle Training works the three major muscles of the buttocks ... from countless angles to lift, firm, and shape the perfect behind."
Bottom line. Strength training with heavy weights is a better way to target your glutes, but that's not something most people will do. The program includes low- and high-impact routines, so you don't need to be extremely fit to start. If you don't mind doing lots of squats and lunges and you like the idea of dancing your way to fitness, this may be good for you. The Brazil Butt Lift eating plan includes basic recipes with easy variations.
Price. $60 plus $13 shipping and handling.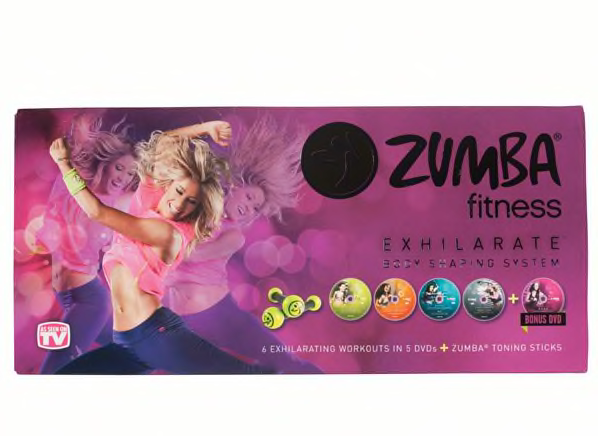 Zumba Fitness Exhilarate
Claim. "Anybody can do it" and "Lose a dress or pant size in 10 days!"
Bottom line. Yes to the first part, not so fast on the second. Clothing size is unreliable as a measure of success. Zumba is OK for beginners and advanced exercisers, although it may take practice to master the moves. The diet emphasizes healthy foods but provides no nutritional information.
Price. $60 plus $8.50 shipping and handling. Has a 30-day money-back guarantee.
Editor's Note:
This article appeared in the February 2014 issue of Consumer Reports magazine.