5 easy appliance fixes you can do yourself
Low-cost solutions to some pesky appliance problems
Published: January 09, 2014 12:00 PM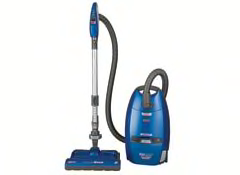 In Consumer Reports recent report "Repair or replace," we advise consumers not to spend more than 50 percent of the cost of a new item to repair the old one. But not every problem needs a repair technician. Here are five easy fixes you can do yourself for as little as $2.

Refrigerators. If it seems to run constantly, dirt and debris might be coating the condenser coil. (See the manual for the location.)
Cost: Up to $5 for a condenser brush. And if the fridge or freezer door stops self-closing, replace the hinge's cam riser. Cost: $11 to $30.

Ranges. If your cooktop coil doesn't heat or heats intermittently, replace the burner receptacle.
Cost: $10. And for $35, you could replace the bake element for an oven that doesn't heat.

Clothes washers. If water enters the machine even when it's off, replace the water-inlet valve, which can wear out.
Cost: $25 to $50.

Vacuums. If the brush roll turns little, if at all, it could be the brush-roll belt or the roll itself.
Cost: $3 to $40. And if you have weak suction even though the hose is clear, check the filters. Cost: $10 to $70 for a set.

Snow blowers and lawns mowers. If you know you have fresh fuel and have primed the engine as outlined in the manual, trouble starting could simply be caused by an old spark plug.
Cost: $2 to $5. Be sure to set the proper gapping before installing it.
—Ed Perratore