General Motors announces wide availability of 4GLTE access
Also launches AppStore, with more options for music and info on the go
Published: January 08, 2014 03:15 PM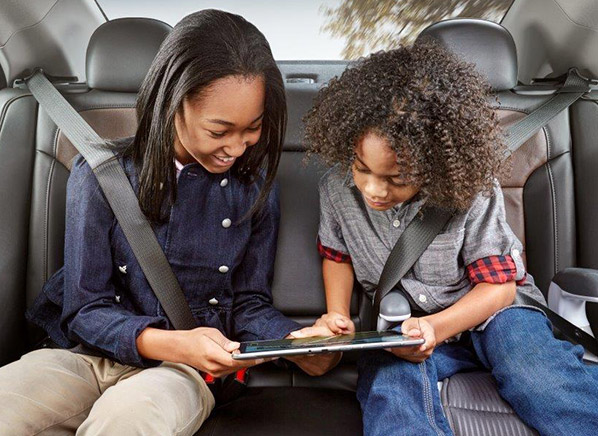 General Motors is rolling out mobile Internet access in a big way with its announcement at CES 2014 that a 4GLTE high speed connection will be available in most of its lineup beginning in summer 2014.

Initially arriving on the Chevrolet Corvette, Impala, and Volt passenger cars, along with the Silverado pickup truck, a company representative said to expect the high-speed connection to be available in 90 percent of the GM lineup within two years. The connection will enable passengers with up to seven connected devices to watch movies, play games, catch up on email, or surf the Internet when traveling.

We're told to expect flexible plans, including the option to just sign up for weekends or road trips as desired. Customers with an AT&T account may be able to bundle their 4GLTE for the car with their existing plan.

GM also announced its new AppShop at CES 2014, bringing drivers more options for news, weather, traffic, music, and more on the road. A total of about a dozen familiar apps such as Slacker radio and the Weather Channel will initially be available. All are optimized to ease operation in the car, with simplified menus and large fonts. Available on the same four Chevy models as the 4GLTE capability to start, AppShop also includes a vehicle diagnostics function that will enable users to schedule service appointments from the car.

See our complete CES 2014 coverage.
—Jim Travers