New rugged and waterproof devices are ideal for the adventurous or the clumsy
Cameras and camcorders from Fujifilm, Nikon, JVC, and others are designed for toughness
Published: January 09, 2014 12:45 AM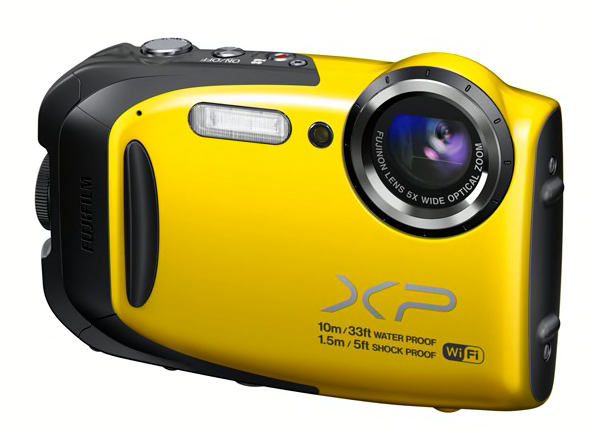 For more than seven years, several companies have made waterproof, rugged digital cameras that can survive a jump in the pool or an accidental fall from klutzy hands. At CES 2014, more tough devices were unveiled. Fujifilm debuted the 16-megapixel FinePix XP70 (shown), which the maker says is waterproof to a depth of 33 feet and can survive a 5-foot drop. And because it has full-HD video capability, you can also shoot video underwater in addition to still photos.
The Nikon 1 AW 1 SLR-like mirrorless camera, the first advanced camera that accepts interchangeable lenses, was on display at that maker's show booth. Nikon claims the camera is waterproof to a depth of 49 feet and can withstand a drop of 6.6 feet. The two Nikkor AW lenses—the 11-27.5mm f/3.5-5.6 and the 10mm f/3.5-5.6—have waterproof seals.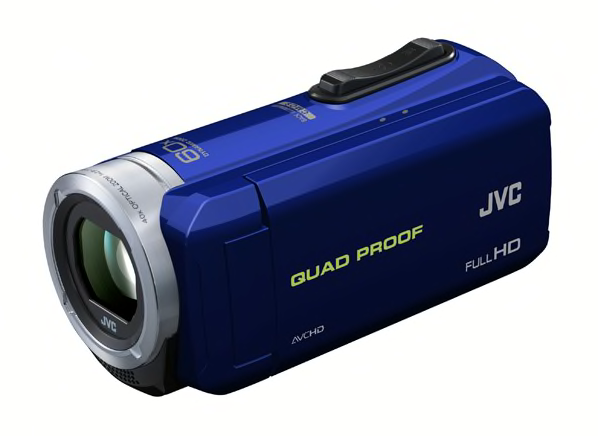 A number of camcorders with waterproof, rugged exteriors debuted at CES. JVC showed the GC-XA2 Adixxion action cams, which, unlike GoPro models, don't need a waterproof housing. JVC also brought the new full-sized Everio GZ-R70 and Everio GZ-R10 camcorders, which can be submerged in water to a depth of more than 16 feet and withstand about a 5-foot drop
Some makers touted water-resistant models, such as the Sonly S100 action cam. These can't be submerged in water, but they can handle some rain and won't get ruined if you accidentally get them a little wet.
The 16-megapixel Fujifilm S1 model is dust and weather resistant. It's distinguished by its zoom, which is much longer than any waterproof camera.
—Terry Sullivan