NuWave pro infrared oven draws mixed reviews
Online shoppers gripe about high shipping and processing fees
Published: January 29, 2014 02:30 PM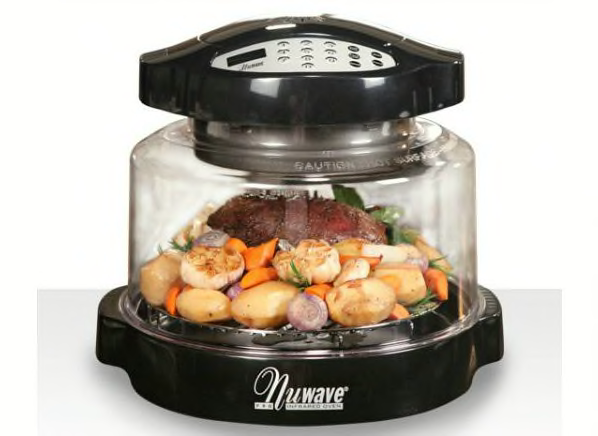 Like any popular infomercial product, the NuWave Pro Infrared Oven makes some pretty bold promises, including "delicious fried chicken from frozen to your table in just 15 minutes." After Consumer Reports put a few of those claims to the test a few years ago, we were impressed by the results. But before you rush out to buy the $120 countertop cooker, check out the consumer complaints that have been dogging it.

The Better Business Bureau reports that consumers from all 50 states and three Canadian provinces have now filed 1,291 complaints against Hearthware Inc., maker of the Nuwave Oven. Most of the complaints aren't performance related, but rather have to do with exorbitant shipping and processing fees tacked on to supposedly free products. Given the volume of complaints, the BBB has given the company an "F" rating.

Still looking for a speedy countertop cooker? For our recent report on saving time in the kitchen, we tested several devices that also promise to curb cooking times. That includes the Cuisinart Steam Advantage CSO-300, a $300 combo steam/convection unit that cooked nicely browned chicken in about 40 minutes. And the user reviews we're seeing online are mostly from satisfied customers.

—Daniel DiClerico