Paint tips from the pros at Consumer Reports
To get the smoothest finish follow the 3 S's
Published: January 17, 2014 12:45 PM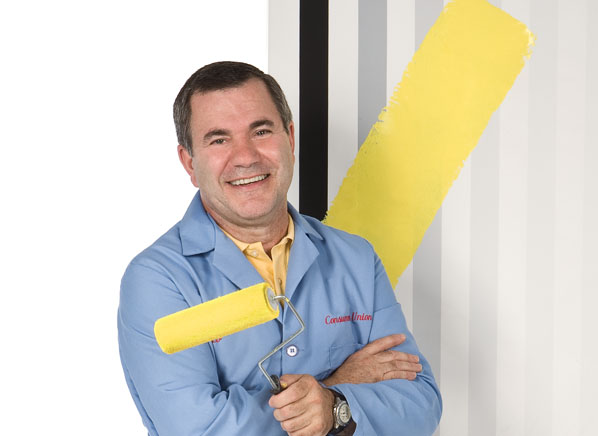 Painting is often touted as an inexpensive way to transform a room and while that's true, getting a perfect paint job isn't so easy. Roller marks, missed spots, and paint runs are a few ways to mess up the transformation. Rico DePaz has tested paints in Consumer Reports' lab for eight years and applies his knowledge every time he paints at home. Here's his advice for perfecting your next paint job.

DePaz starts with a roller that's saturated with paint so that it's just about dripping from the roller. Then he does what he calls the three S's:
Smear. In a 2x2-foot section smear the paint in an X, V, or Z pattern.
Spread. Spread the paint to cover the 2x2-foot section. It doesn't matter which way you roll because you're going to smooth it over.
Smooth. Do a series of single roller passes from top to bottom to smooth it out.

Repeat this process in 2x2-foot sections. Our video shows DePaz demonstrating the three S's so take a look.

Consumer Reports' latest interior paint tests found that Behr Premium Plus Ultra Satin Enamel, $34 at Home Depot, was the best of the 67 interior paints tested. Behr Premium Plus Ultra Matte, $32, was tops in the flat and matte category, and when it came to semigloss, the $33 Clark+Kensington Semi-Gloss Enamel from Ace took the top spot. See our full paint Ratings to compare your favorite brand with other popular paints and keep in mind that paints are frequently reformulated, which changes their performance and makes choosing a paint tricky. We test how well a paint hides old paint, how well the paint holds up to stains and scrubbing, and the smoothness of a finish.

—Kimberly Janeway