Hoffman's death a reminder of opioid dangers
What street drugs and prescription painkillers have in common, and what you need to know to stay safe
Published: February 04, 2014 05:00 PM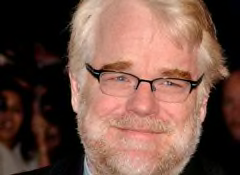 In life, actor Phillip Seymour Hoffman inhabited roles, finding a connection to audiences with even the most unlikely of characters. His death at age 46, due to an apparent heroin overdose, also puts human face on a terrible epidemic. Drug overdoses have risen steadily in this country over the last two decades, and are the leading cause of injury death according to the Centers for Disease Control and Prevention. Every day in the U.S., 105 people die of a drug overdose and another 6,748 are treated in emergency rooms for the same reason.
To be sure, street drugs like heroin and cocaine exact a toll, but 60 percent of drug overdoses occur with prescription or over-the-counter medications. And three out of every four of those deaths are due to prescription painkillers. These powerful medications, as we cover in our report on prescription painkillers, are the most commonly prescribed drugs in America and have underappreciated risks.
So what do heroin and prescription pain drugs have in common? Both are in the same drug category—opioids—and affect the body in similar ways. In fact, the resurgence of heroin use in the U.S. has likely been driven by growing abuse of prescription painkillers, according to a recent news story in the Journal of the American Medical Association. Doctors at opioid treatment facilities report that many people who never would have envisioned themselves using illicit drugs wind up switching from prescription pain drugs to heroin because it's cheaper on the street and can be snorted or injected to deliver a higher dose more quickly.
Recent research reveals that a staggering 80 percent of people who began using heroin in the past year had previously abused prescription pain drugs.
While prescription pain drugs are safe and effective when used properly, lax prescribing standards and a lack of information about risks among both healthcare providers and patients has led to people getting themselves into trouble, even when using the drugs legitimately to combat pain.
For example, did you know that taking someone else's pills or even leftover pills from an old prescription of your own could be dangerous? Our report tells you five surprising things you need to know if you are considering taking an prescription pain drug and provides a guide to safe use of these common medications.