How to watch the Sochi Winter Olympics live on your mobile device
These medal-worthy apps give you the inside scoop on every event
Published: February 05, 2014 06:45 PM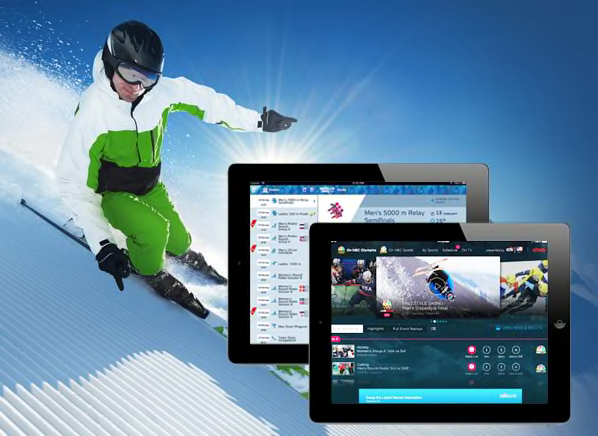 If ever there were a sporting event to track and watch on your smart phone or tablet, it's the Olympics. The length of the Sochi Winter Olympics (Feb. 6-23), the incredible number of events, and time-zone differences (Sochi is 9 hours ahead of the Eastern time zone in the U.S.) make you wonder how we enjoyed the megashow without the wall-to-wall coverage NBC is offering.
And in 2014, apps can take your Olympic experience to a new level, allowing you to catch all the action no matter where you are. Here are some of the best.
NBC Olympics Highlights and Results (Android, iOS, and Windows)
Before the competition heats up, take a look at the videos that explain the science behind the sports—including the Science of Snow, where you learn how humidity and temperature affect the shape of snowflakes and how they impact different sports. Once the games begin, use the drop-down menu to call up news, videos, and highlights by sport. There's also a live blog with a Twitter feed you can follow. Want more? Another app, NBC Sports Talk, includes sports-specific blogs.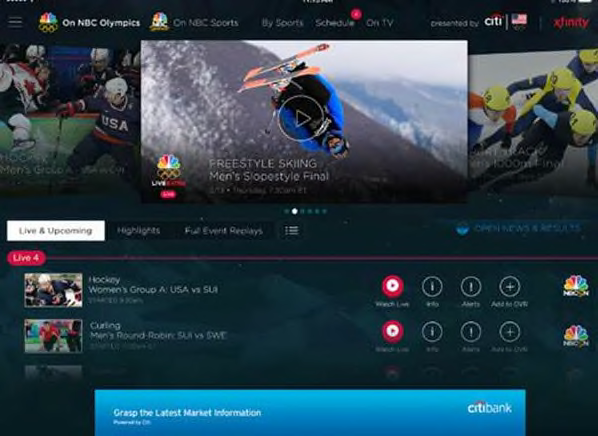 NBC Sports Live Extra (Android, iOS, and Windows)
Since NBC is the network covering the Olympics here in the U.S., this is the must-have app. Every Winter Olympics competition will be live-streamed, including all 15 sports and every medal ceremony (there will be 98 of those). All that live-streaming is great, because you won't have to wait for the delayed broadcast (when you might already know the results!) to watch an event.
Start by scrolling through the app by sport and setting reminders for your favorites. You'll also be able to watch replays and highlights. You'll need a cable, satellite, or data subscription to access most of the content. (If you already have this app, be sure to update to the latest version.) The network will also broadcast exclusive, digital-only content at NBCOlympics.com.
Finally, be sure to check out the NBC Olympics page on Facebook, where you'll be able to participate in events such as Q&As with figure-skating champ Sarah Hughes during the skating competitions.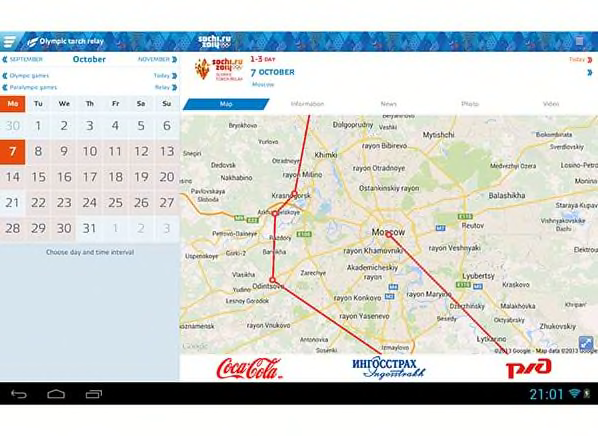 Sochi.ru 2014 (Android, iOS, and Windows)
This app from the 2014 Olympic Organizing Committee highlights a few features you won't find on the NBC apps. It's a little glitchy in spots but still worth the free download. Follow the Olympic torch as it makes its way to Sochi, and learn about the relay, the torch itself, torchbearers, and more. Take a look at the Games' mascots, and shop for souvenirs and official apparel. There are also events schedules, photos, and more.
Shopping for a mobile device? Check our buying guides and Ratings for smart phones and tablets.

WinterGame (iOS)
SportNews GFX, which created this app, specializes in sports infographics, and that's exactly what you get with WinterGame. The graphics are educational and interesting. For starters, you get an inside look at all the venues of the Sochi games, including cutaway views of stadiums and arenas. The graphic of the Rosa Khutor Alpine Center includes a map of the trails for downhill, super-G, and other skiing events, along with length and drop of each trail.
Click forward to learn about skiers' center of gravity and how they maintain the perfect carving position. Want an inside look at the sports themselves? The graphic for curling tells you everything you need to know about the game, and gives you a cutout look at the stone.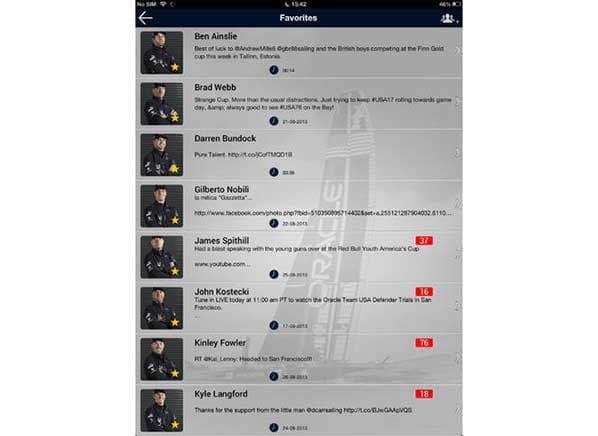 Team USA (Android and iOS)
Who knew star Olympic track runner Lolo Jones was competing in the bobsled this winter? I didn't, until I opened up Team USA's official app. Create your own Team USA of athletes you want to follow more closely. I looked for the skeleton racer from my town, for example, and added him to the list.
Select an event and get a history of the sport, learn the rules, and get a biography of each athlete participating. You can also communicate with them via various social media. The USA Paralympic team and events are also featured.
Visa 360 Cam (Android and iOS)
Get a sense of what it's like to zip down an alpine ski trail, fly off the ski jump (women will do it for the first time this year!), do some freestyle ski aerials and halfpipe, and more. The athletes wear 360-degree cameras, so you can follow the action from various perspectives. Warning: Dizziness may ensue!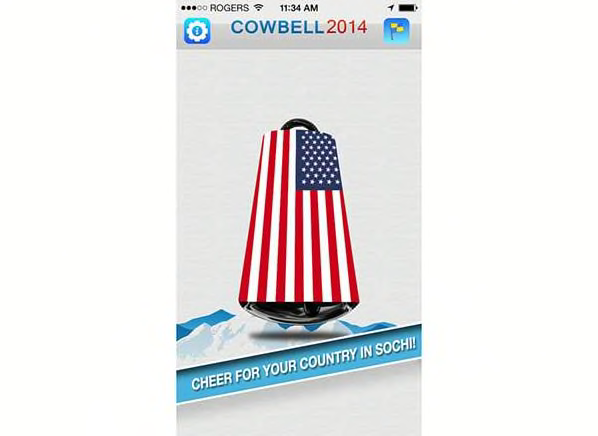 Cowbell 2014 (iOS)
Show your excitement (and, no doubt, annoy your family and friends) with this cowbell app. Decorate the cowbell with your favorite flag. Shake your phone or tablet, or tap on it, to get the sound of a cowbell whenever your team nails an event. Hey, it's better than a vuvuzela!
Torch 2014 (Android and iOS)
Here's another opportunity to get goofy. Download Torch 2014, change the background to your favorite team flag, and march the kids around the house in your own Olympic Opening Ceremony.
—Donna Tapellini