Panasonic Lumix DMC-GH4 lets you shoot high-def video
Create content for your 4K TV with this new mirrorless camera
Published: February 06, 2014 11:00 PM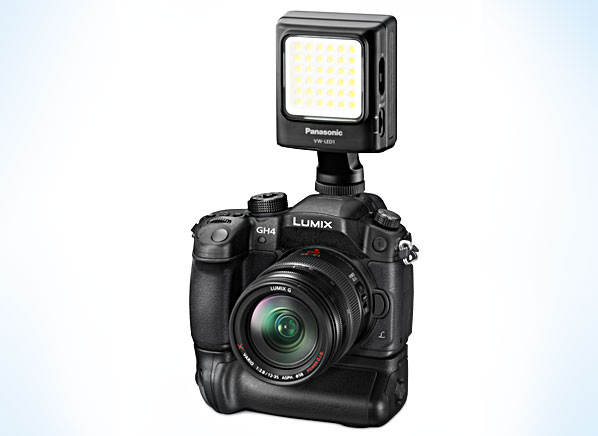 For cameras and camcorders, 2014 is the year of 4K video. A month ago, Sony unveiled the 4K Handycam FDR-AX100, the first consumer-grade 4K camcorder. Now Panasonic has announced the first consumer-grade digital camera, the 16-megapixel Lumix DMC-GH4, which can capture ultra-high-definition video—4K, 3840x2160—at 30 frames per second.
There's no word on availability or price yet, but it's conceivable the GH4 will be in the same price range as the Sony GH3, which cost $1,100, which would make it one of the cheapest devices for capturing 4K video.
There's a good reason you might want to shoot 4K video with a camera like the GH4 rather than Sony's 4K camcorder: It accepts high-quality interchangeable lenses, giving you more shooting flexibility. The GH4 is compatible with 22 Lumix interchangeable lenses and with Micro Four Thirds lenses from manufacturers such as Olympus.
In addition to shooting 4K video, the GH4 has other impressive specs:
a 2380-dot OLED electronic viewfinder, which should make it very sharp
a 3-inch, 1040-dot, swiveling OLED touch-screen display
Wi-Fi and NFC capability for quickly connecting to mobile devices
the ability to fire off 12 frames per second in burst mode
a splashproof and dustproof camera body
Panasonic said the camera will be compatible with SecureDigital (SD) memory cards, but the company recommends that a high-speed SD card be used for 4K video.
—Terry Sullivan