Why you might want to subscribe to Netflix in 2014
The company will spend boatloads on new content—and maybe even 4K technology
Published: February 05, 2014 01:00 PM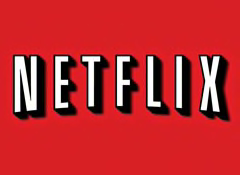 Poring over a company's financial statement can often be a snooze fest, but recently we found a golden nugget in Netflix's 2013 annual report: The company says it will spend nearly $3 billion this year to enhance its offerings of movies and TV shows.
The other good news for tech-savvy subscribers: Netflix is also allocating about $400 million on new technology development, which, I hope, includes some cash to fund the rollout of the first 4K Ultra HD streams. At CES 2014, several TV manufacturers—including LG Electronics, Samsung, and Sony—announced they were working with Netflix and other streaming-video services to deliver 4K video directly to their UHD TVs.
One knock against Netflix has been its poor assortment of blockbuster content, especially as some of its older content deals have expired. But the all-you-can-eat service has been able to secure some new deals, including ones with DreamWorks Animation, Walt Disney (for both Disneymovies and for original shows based on Marvel super heroes), and Weinstein Co.
The cost of acquiring content has risen considerable over the past three years, though, thanks to heightened competition not only from other streaming services, but also from premium cable channels such as HBO and Showtime.
Netflix has also enjoyed notable success with its original programming, such as House of Cards and Orange Is the New Black. The company will likely expand its roster of original programming, which will include several kids' shows as part of the deal with DreamWorks Animation.
—James K. Willcox