Is it wise to control appliances by smart phone?
With more and more smart appliances, safety becomes an issue
Published: February 05, 2014 12:30 PM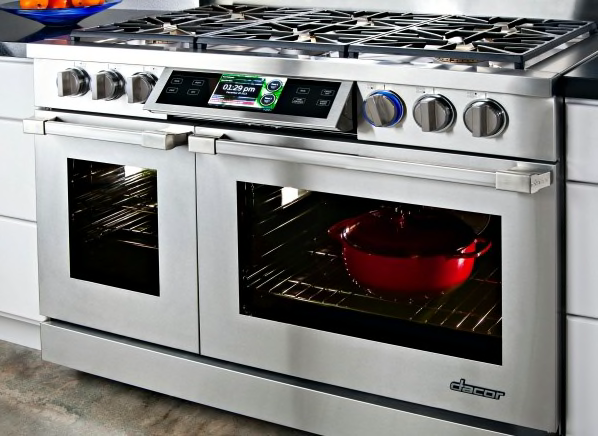 From cars to garage doors, the list of things you can control with your smart phone is growing fast. That list now includes more home generators and even the kitchen stove. We saw a bevy of smart appliances at Design & Construction Week in Las Vegas.
A new app lets you control Dacor's Discovery iQ dual-fuel range and wall oven with a built-in wireless tablet or your own tablet or smart phone. The app sends you Wi-Fi product updates and lets you choose pre-loaded recipes or download your own. The promise? You put in what you're cooking and do other things until the app texts you that food is ready and switches the oven to warming mode.
But if texting while driving poses risks, so might remote-control cooking: The app lets you preheat the range and wall oven remotely—but won't accept commands for full cooking or running the cleaning cycle. It also lowers temperatures to warming mode if you're delayed. That control comes at a hefty price: $4,300 for the Discovery IQ single wall oven, $7,400 for the double oven and $12,000 for the dual-fuel range. We'll see whether Dacor's range and wall ovens live up to their lofty prices in our kitchen range tests.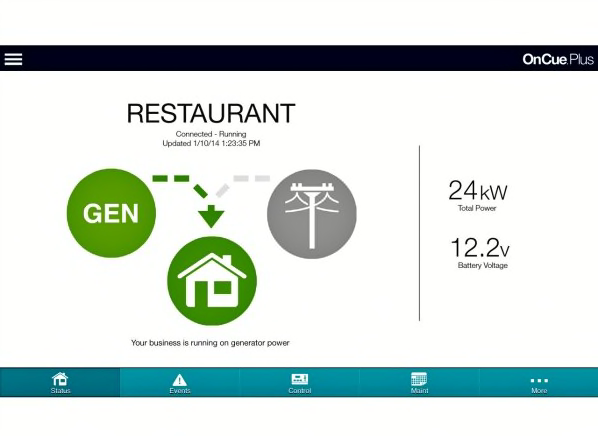 Kohler's new OnCue Plus mobile app lets you monitor the brand's whole-house generators on your phone—and tells you and a servicing dealer if there's a problem. The new app runs on Apple and android systems and could also help you save energy by checking how much electricity your home is using—even when you're back on the grid.

That convenience and control doesn't come cheap: You'll pay some $250 a year, including hardware as well as the roughly $20 in annual service fees. But those fees are waived for the first year—and downloading the app is free.

--Ed Perratore