Hand-me-down hope chests pose a danger to kids
After two deaths, safety agency renews search for old cedar chests
Published: March 06, 2014 12:45 PM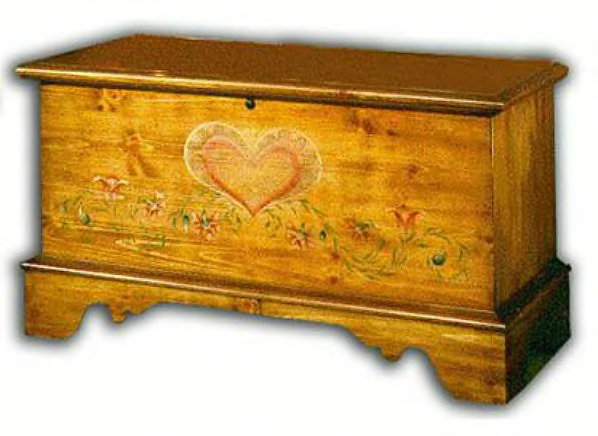 The recent suffocation deaths of a sister and brother in a cedar chest has prompted the Consumer Product Safety Commission to renew a search for cedar chests that automatically lock when the lids are closed. The deaths of the Boston-area children took place in a 75-year-old Lane cedar chest that the family had purchased at a thrift store before the children were born. The chest had been part of a recall of 12 million Lane cedar chests in 1996 following the deaths of six other children.

The 1996 recall included Lane and Virginia Maid cedar chests that dated as far back as 1912. Often these chests are family heirlooms handed down from one generation to the next. Unfortunately, the recalled chests had a fatal flaw—a latch that shut without having to depress a button. As part of the recall, Lane began offering replacement locks that don't lock automatically. But, as Lane reports on its website, there are still an estimated 6 million chests that need the safer replacement locks. Lane cedar chests built since 1987 already have the new safety lock and were not part of the recall.

Lane renewed its recall in 2000 after the death of a seventh child and the entrapment of two others. The recall remains active on the CPSC's website. Citing a total of 34 deaths since 1996, the CPSC this week expanded its warning to include any type of chest or trunk that may lock automatically or that has lid supports that can't be locked into place. And just last week Rowe Fine Furniture recalled 220 storage ottomans after a 3-year-old became trapped when his older sibling closed the lid.

To get the word out, the CPSC is working with such resale stores as Goodwill Industries, the Salvation Army, as well as the National Association of Resale and Thrift Shops. In addition, the safety agency is recommending that consumers disable the locks on hope chests, toy boxes, and storage trunks regardless of whether they've been recalled. If you own a Lane or Virginia Maid chest, you can still get a free lock replacement by visiting the company's website, sending an e-mail to newlock@LaneFurniture.com, or by calling (800) 327-6944.
—Artemis DiBenedetto