Don't get scammed on a summer vacation rental
Always talk to the landlord by phone before sending money, and pay by credit card
Last updated: April 22, 2014 05:00 PM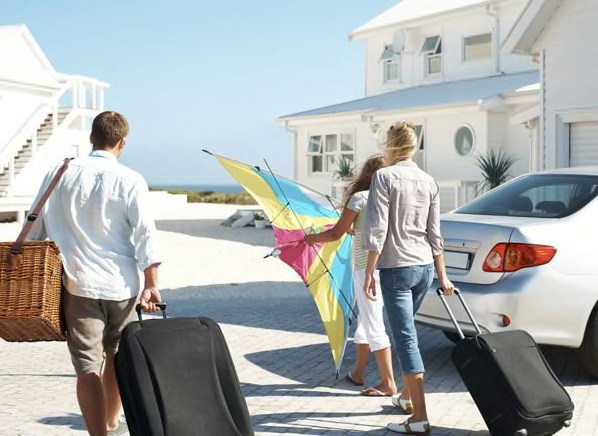 Joan Coale, a retired teacher, had no trouble renting homes abroad for vacations with her children and their families—until now. For this summer's trip to a villa in Spain, Coale was scammed out of $3,000 when she was offered a 15 percent discount if she sent full payment in advance to a Barcelona bank. Crooks had hacked the real landlord's e-mail, intercepted Coale's messages, and tricked her into wiring them the money.
Renting someone else's home, condo, or apartment, or swapping your house with theirs is an appealing alternative to staying in hotels and motels. But it appeals to scammers, too. They might, for instance, solicit an advance payment for an imaginary property. You arrive, and—surprise! Or you might unwittingly rent a property in foreclosure just in time for the bank to toss you out. Sometimes the rip-off comes from a renter who boosts the price or doesn't deliver what was promised. Or the property might be in New York City, where short-term rentals are usually prohibited. Homeowners' associations can also derail your dream vacation.
Use a reputable listing site such as FlipKey, which conducts landlord background checks and authenticates properties, or HomeAway and VRBO, which provide a $10,000 rental guarantee (for $39) that protects you against Internet fraud. HomeAway vouched for the reputation of the landlord Coale dealt with, who ultimately ate the loss and agreed to rent the house for the 15 percent discount she had gotten from the bad guys—payable when she arrives.
Check the legality of the rental and your protections by searching the Internet for the town where you're renting and terms such as "tenant rights" and "short-term rentals."
Use Zillow and Google Earth and Street View to make sure the property resembles the pictures on the listing site and isn't for sale.
Get the rental agreement in writing—and read the terms. Don't understand something? Have the landlord write an explanation.
Pay via credit card or PayPal (but be aware of PayPal fees ranging from 0.5 to 3.9 percent of the amount transferred internationally and for domestic transfers financed by a debit or credit card) or by using the website's payment-transfer system if it has one. Call the landlord before sending payment, and never pay via cashier's check, Liberty Reserve, MoneyGram, Western Union, or wire transfer.
Editor's Note:
This article, which also appeared in the May 2014 issue of Consumer Reports magazine, was updated in April 2014.